Stews aren't my thing, but I love a good autumnal meal. The trick is finding dishes that feel like fall, minus the stringy meat. This summer, in a fit of kale frenzy, I posted 12 Kale Salads. I've definitely taken to kale. (It may be the influence of the "Eat More Kale" bumper sticker I see every morning on a car at my son's school. Cambridge, yup.) My mother-in-law makes a delicious Kale Portuguese Soup (a Provincetown specialty), for which she swaps out the linguica for Hebrew National hot dogs, since we don't do pork. I'll have to try to create a batch myself in my new beautiful cast iron cocotte sent to me by Staub, which is displayed like art (a glossy gray sculpture it is) on the range. I have yet to try any of these recipes, but they are tempting. I think my younger son would love the Smashed White Bean & Kale Quesadillas, and I'm feeling like the Quinoa + Kale Patties could be interesting. Let me know if you have a favorite kale dish, from here or your own recipe files.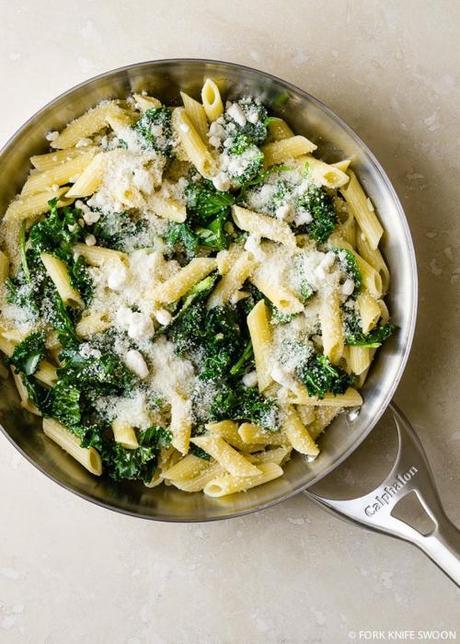 Kale, Spinach & Goat Cheese Pasta •  
Fork Knife Swoon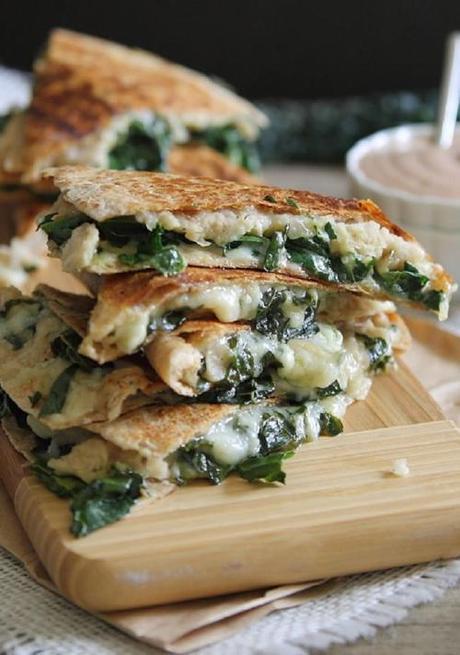 Smashed White Bean & Kale Quesadillas  •  
Running to the Kitchen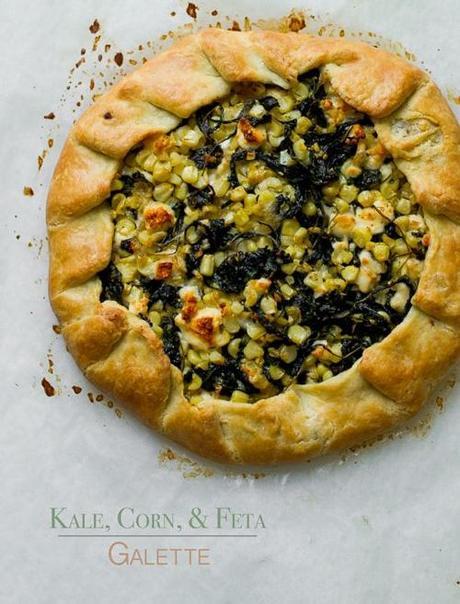 Savory Kale, Corn , & Feta Galette  •  
White On Rice Couple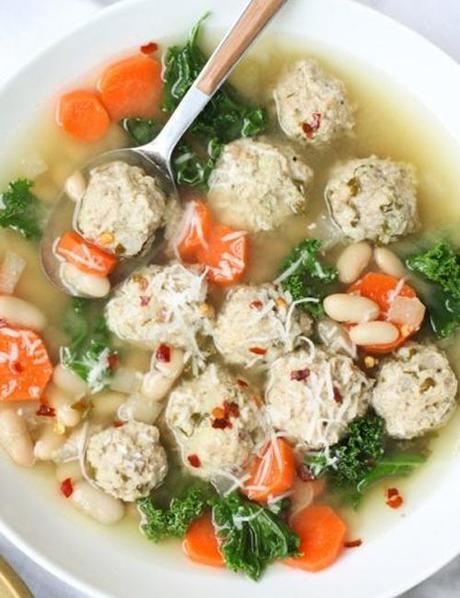 Skinny Slow Cooker Kale &
Turkey
Meatball Soup  •  Foodie Crush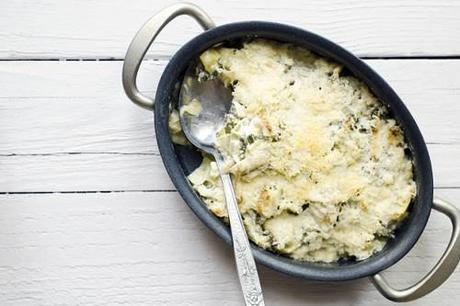 Kale & Artichoke Dip  •  eHow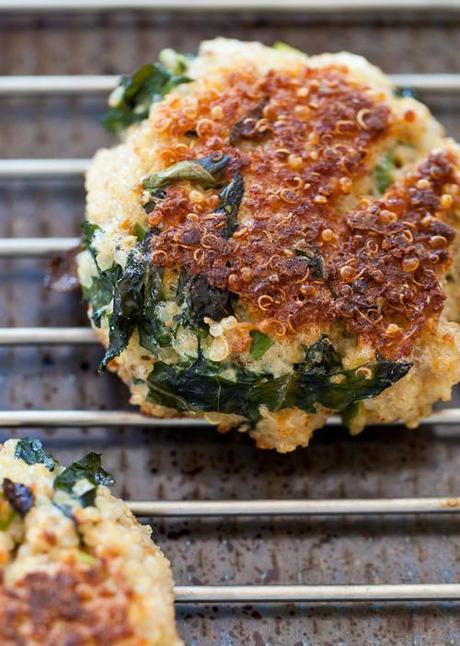 Quinoa + Kale Patties  •  
Yummy Supper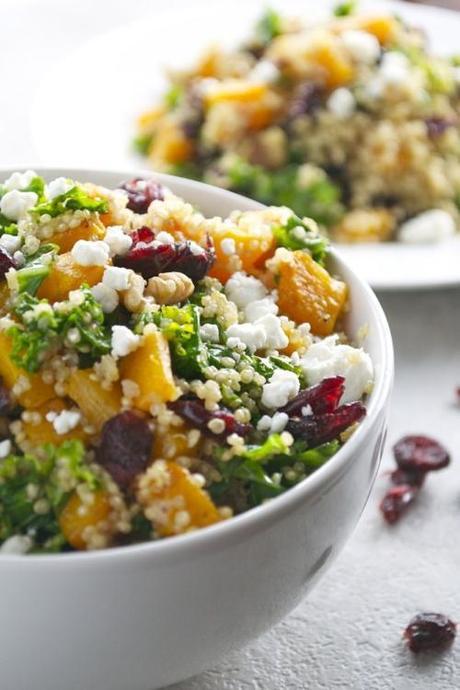 Butternut Squash Quinoa with Kale, Cranberries, Walnuts & Goat Cheese  •  Stuck on Sweet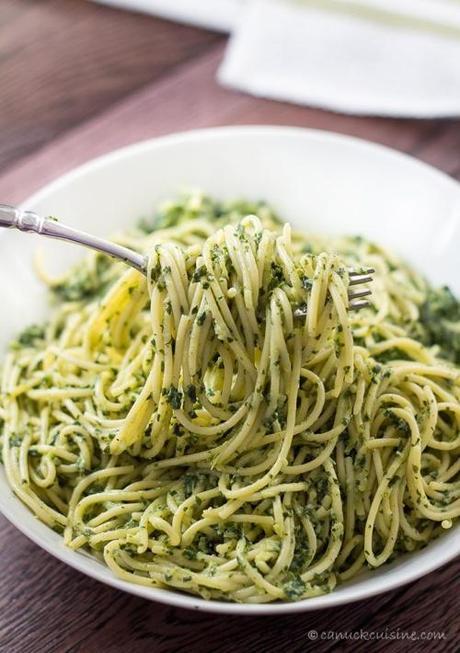 Spaghettini with Creamy Kale Sauce  •  Canuck Cuisine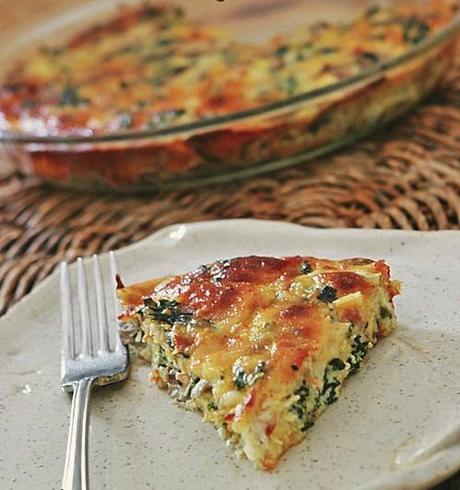 Crustless Kale Quiche  •  
Ingredients, Inc.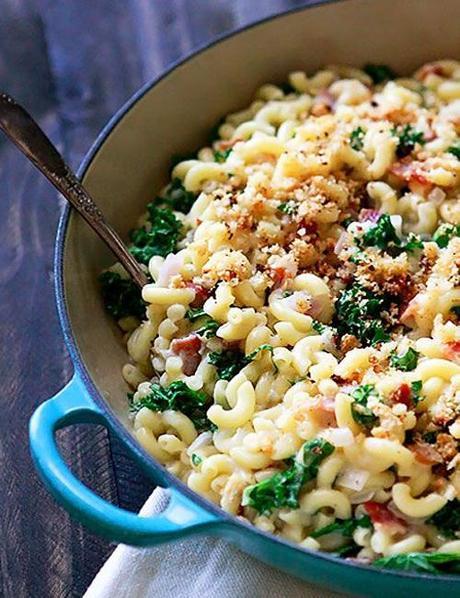 Baked White Cheddar Mac & Cheese with Kale & Bacon  •  
iVillage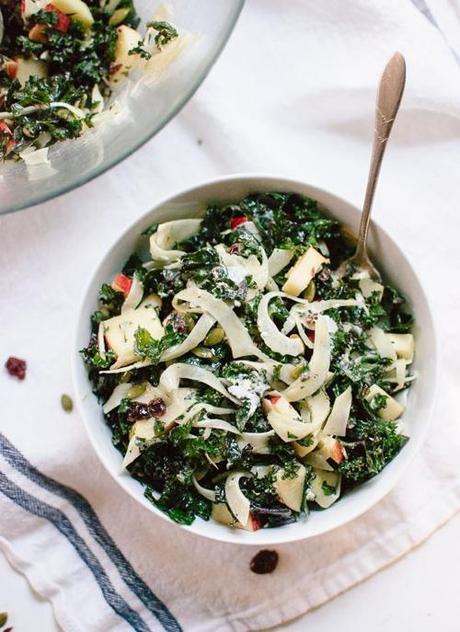 Autumn Kale Salad with Fennel Honeycrisp & Goat Cheese  •  
Cookie + Kate
•             •            •
S h o p for the K i t c h e n 

Turn on your JavaScript to view content