So remember a couple of years ago when food trucks began to appear around Sydney and over time it got more and more popular? Well peeps, prepare yourself because most of the food trucks which you have seen over time will now be uniting together at Belmore Park in Haymarket on the first Friday of each month. Booyeah!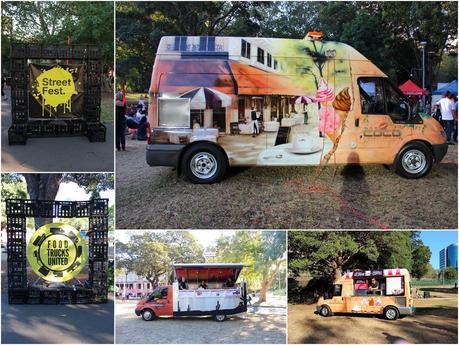 Street Fest - Food Truck United including Cantina Mobil (bottom centre) and Bar Coco (bottom right)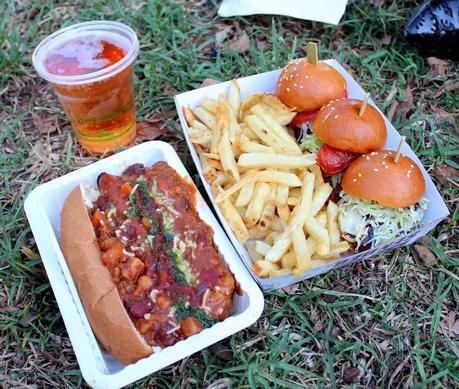 Food Trucks united 
There were so many food trucks at the Street Fest - there were some old faces such as Street Sliders, Tsuru, Cantina Mobil,
Eat Art Truck
 and Agape Organic. There were also a few new food trucks which I haven't came across before such as a Jaffles food truck *insert twenty necessary exclamation marks*.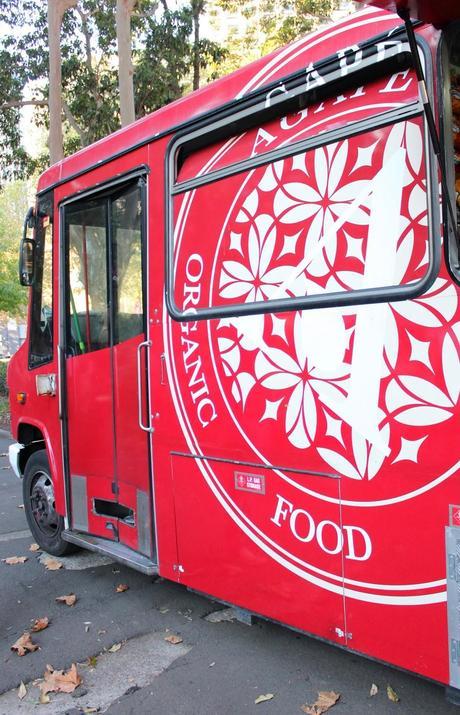 Agapé Organic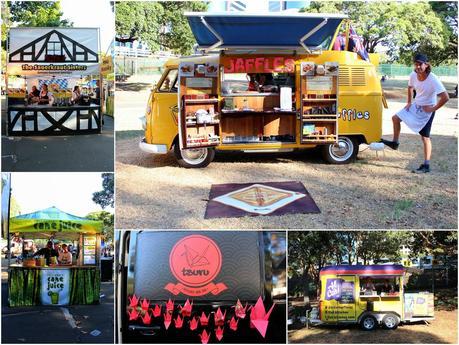 Top left: The Sauerkraut Sisters
Top right: Jafe Jaffles
Bottom left: Crane Juice
Centre bottom: Tsuru
Bottom right: AlCarbon
The festival starts at 5 pm so it is probably a good idea to get there before 6 to avoid the queues and finding a spot at the park. Hopefully it won't rain this upcoming Friday or else we may need to ask Mother Nature to hold her tank for at least the evening. There are also a few other street food stalls to add variety to the festival.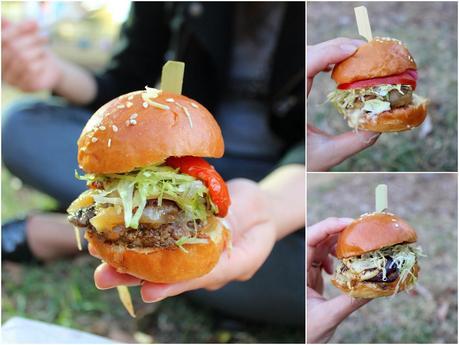 Three choice of sliders (beef pattie, calamari and chicken fillet) + chips from Street Sliders: $18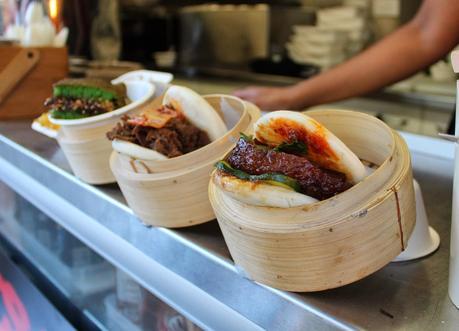 Buns from Tsuru - I love these types of buns!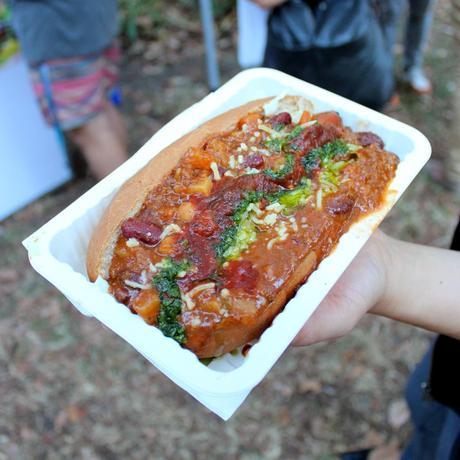 Wagyu hot dog from Agapé Organic - $9.50 approx
The three sliders with chips from Street Sliders was probably the most expensive item I saw that evening however it was very 
filling
despite its size. Miss M and I shared the sliders and hot dog. Oh man, we were so full that we actually struggled to finished. Unfortunately, we were so bloated that we couldn't even fit in dessert. 
The calamari was my favorite. It was covered with loads of sauce but the beef and chicken weren't very far off either as the meat were juicy. The veggies in the sliders made me feel less guilty and made them more refreshing. The chips weren't as crunchy as I had hoped for and it needed a bit more salt but the soft pillowy buns made up for it. 
My photo of the wagyu hot dog absolutely doesn't do it any justice but trust me, it tastes better than it looks. This was the first time I had chimichurri in a hot dog and I must say, it gives it a really good twist, especially with the red beans. There was a lot of sauce covering the hot dog which made the bread slightly soggy and I personally would of preferred it with melted cheese but with all those flavours going on, it was still a pretty dam good hot dog.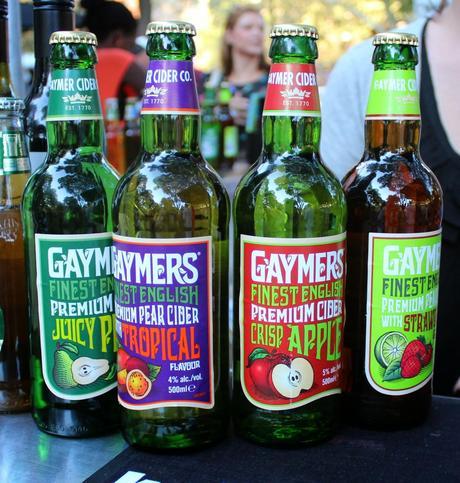 Gaymer ciders
I think when it comes to Cider, you either love it or you don't. I love my cider and was recently introduced to this new brand, Gaymers. These ciders are fruit and sweet. They remind me a lot like Rekorderlig, probably a bit too sweet for my liking. But if you love Rekorderlig, then you will love these new Gaymers. 
Overall, Food Trucks United was a fun night out though this time I might need to grow a bigger stomach so I can take on Attempt Number 2 to grab dessert from Jafe Jaffles! 
Gotta go eat!!
Food is our religion attended Food Trucks United as a guest of Street Fest