This month, Emergency Essentials has generously provided my current giveaway prize.  (Enter giveaway here.)  One thing I love about Emergency Essentials is that they have really awesome sales on long term food storage.  They have fabulous group specials every month which I have been taking advantage of along with a few of my friends.  They have also been having some really wonderful one day only sales on items I want in my long term storage, because I use them regularly now. 
One of my favorite things to store and use are freeze dried berries.  I have a few different types, but my favorites are Blackberries and Strawberries.  They are easy to put into so many things.  Add them to your cereal, smoothies, homemade muffins and quick breads, and so much more.  Today, Emergency Essentials has both on sale.
A #10 can (the huge commercial size can) of Freeze Dried Strawberries is just $14.99.  (A today-only sale.)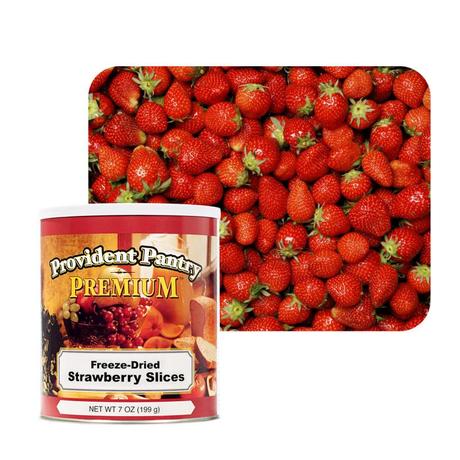 On sale, today only! Photo courtesy of beprepared.com.
A #10 can of Freeze Dried Organic Blackberries is only $16.99.  (While supplies last, limit 6.)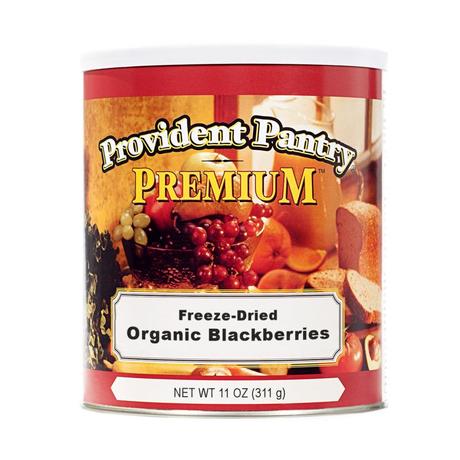 Organic and on sale! That is a rare combination in the food storage market.  Photo courtesy of beprepared.com
I do not usually write posts about specific items being sold, because I want this to be about how I build my food storage.  However, I'm making an exception, because this is such a good deal, and it is on 2 items I personal store and love!  If these items aren't for you, no worries.  But please take a moment, and evaluate the food you have in your house.  Do you have at least 2 weeks' worth of food?  That's the minimum FEMA recommends for everyone.
Have a great day! 
And don't forget to enter my 2nd April giveaway by clicking on

this link

.
* * * *  Please note the Emergency Essentials has not paid me or given me any consideration to write this post.  They provided my giveaway prize, but nothing else.  I wrote this post, because I think this is a really great sale.  It's my personal opinion, and I was not paid to give it or to promote this sale.  I do not receive any commission or compensation if you purchase anything from Emergency Essentials. * * * *