Kebabs. Done right? Wrong!
German Döner Kebab (GDK) is coming to Glasgow, so whilst in London Mrs Foodie did a recce to find out what Glasgow foodies may soon be eating.
Its a chain, probably a franchise I think, with operations in USA, Canada, Dubai, Sweden and more. It looks clean and tidy from the outside, although nothing like any kebab place I've been to in Germany!

Inside there is the usual fast food style seating and service area. Lighting is very on-trend and the ambience is welcoming. Menus are at the cashier as well as a sign showing meal deals etc.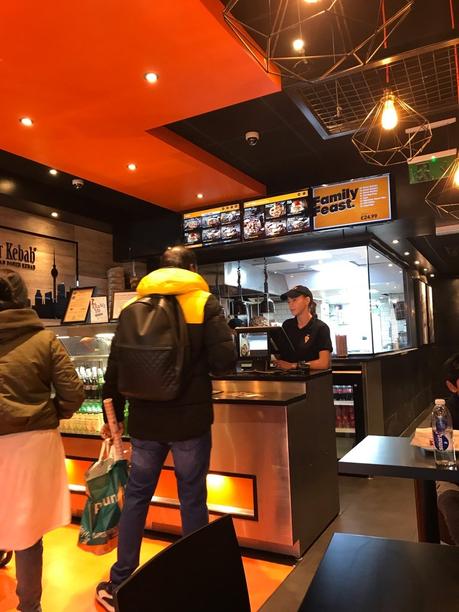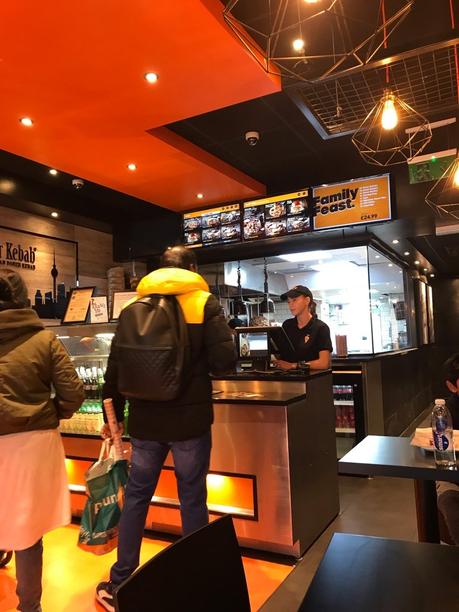 Menu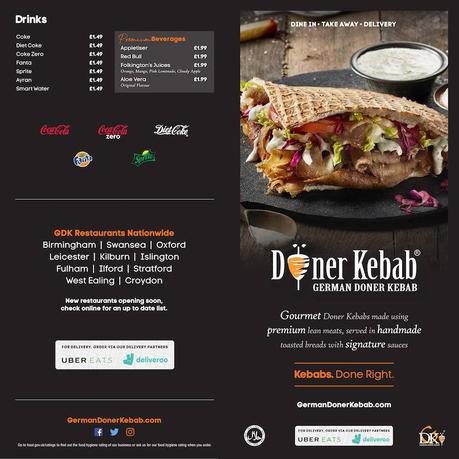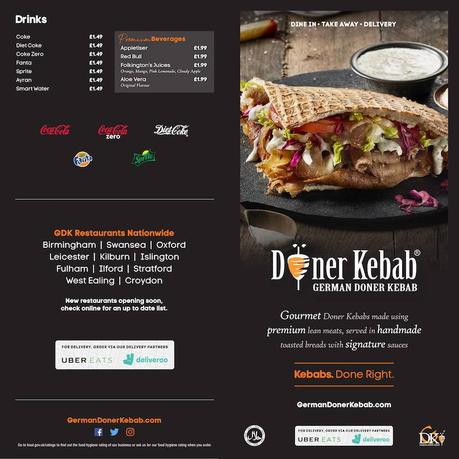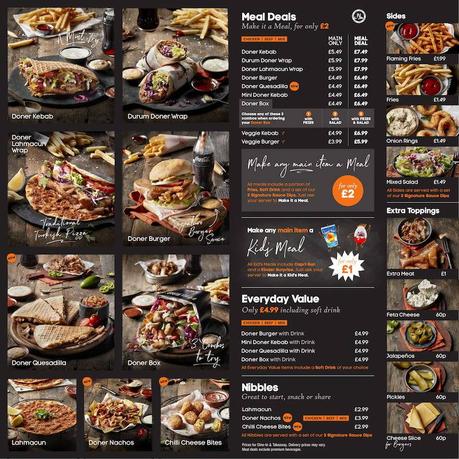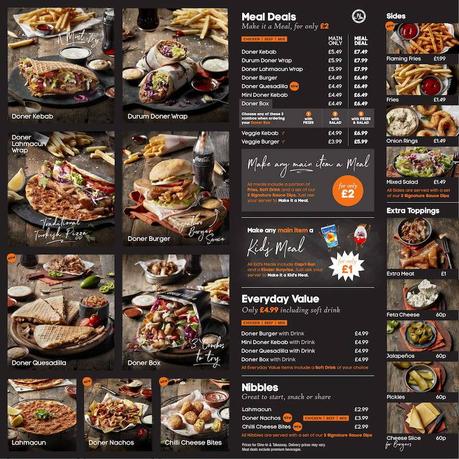 The Food
I picked a mixed kebab. You can choose between chicken and beef or have a mixture. Served with salad and GDK's three signature sauces.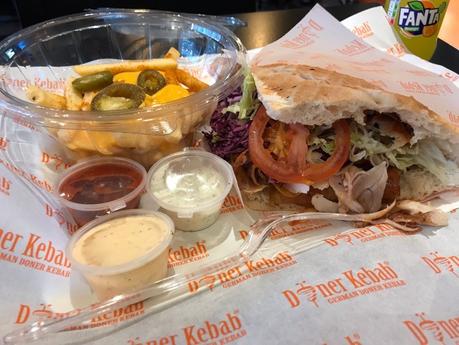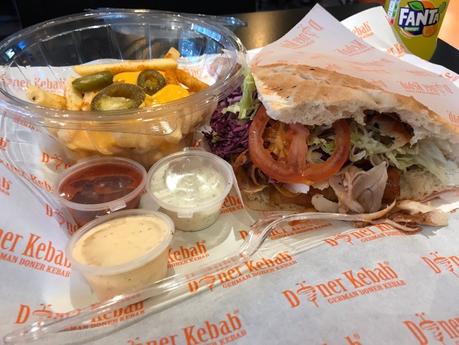 Hmm, not as much meat as I would have liked. The sauces were needed as it was a bit dry and some pieces of meat were a bit crispier than others. The sauces were a hit with me, lots of garlicky/dill flavour. The bread was just like I've had in Germany so thumbs up for that.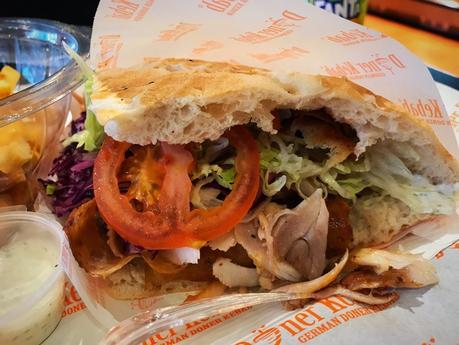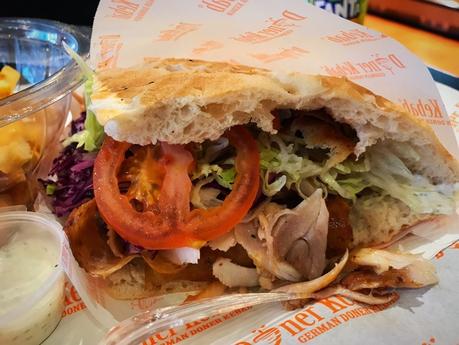 Next up the nacho fries. A bit of a sad looking bowl of spicy fries, topped with nacho sauce and some sliced jalapeño. Not quite as alluring as the menu image!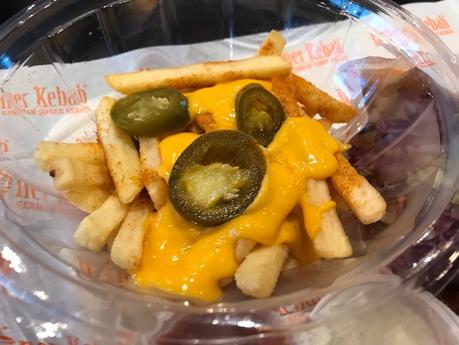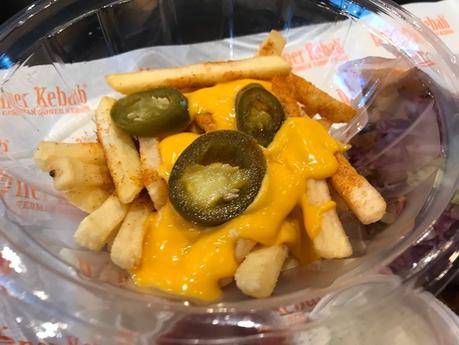 Here's the menu image.....not quite the same eh?
The chips were cooked OK and the base of the bowl had a liberal amount of spicy paprika powder. Spicy chips 'n' cheese should be good but I wouldn't be in a rush to buy them again.
Verdict
👎
After a good start with the bread and sauces, GDK is let down by the overall taste. It's not as tasty as a real Berlin kebab (or Döner Haus in Glasgow). The nacho fries were disappointing.
Not quite kebabs done right but I await the Glasgow launch for another visit.
Where
German Döner Kebab,111 High Street North, East Ham, London, E6 1HZ
020 8470 5448
www.germandonerkebab.com
Opening Hours
Sun-Thur 11:00-23:30
Fri-Sat 11:00-01:00