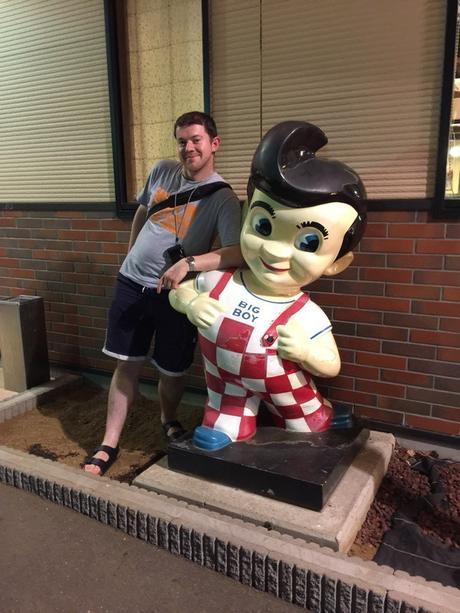 Mr Foodie meets Big Boy
Eat with Big Boy
Always looking for something a little different we picked Big Boy Restaurant from our host's suggestions.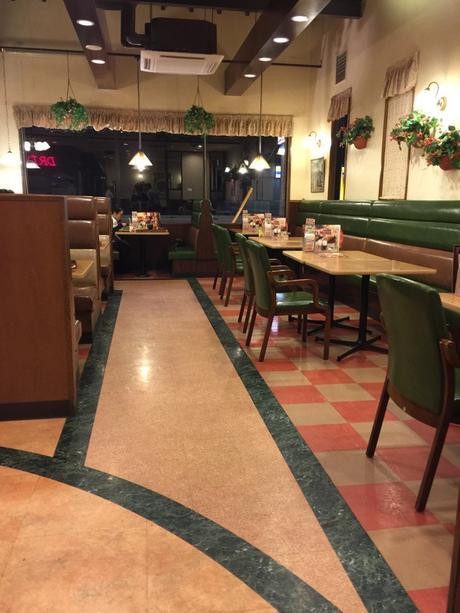 Big Boy is an American chain but they actually have more outlets in Japan. It's like a mix of American diner and the Little Chef.  Booths and retro eighties styling all the way here.  It matched well with the Cliff Richard background music (yes, really!). I guess that Sir cliff is…big in Japan?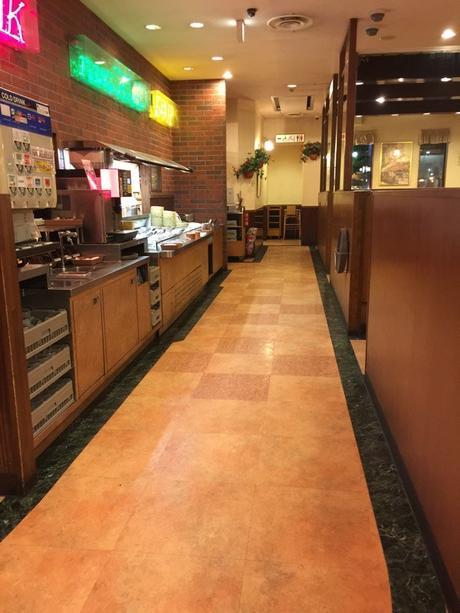 Meal deals include unlimited drinks and trips to the salad bar where you'll find rice and soups (including the ever popular sweetcorn chowder).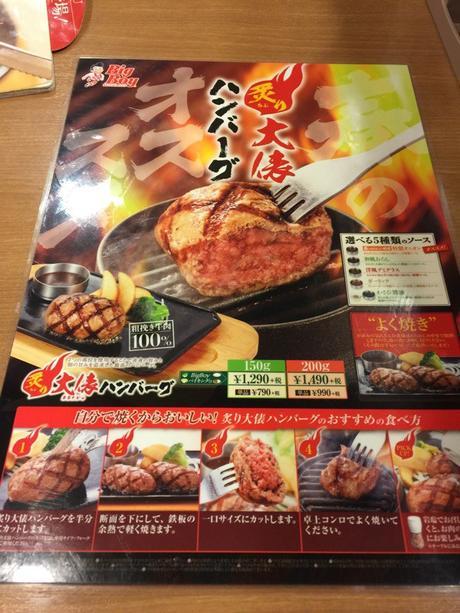 There are also bento box type meals for kids.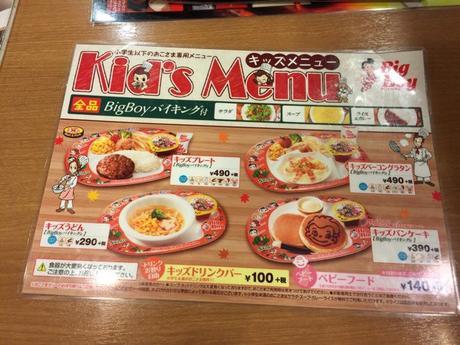 The speciality at Big Boy is the Hamburg, not a hamburger nor a steak but somewhere in-between – it's a partially cooked slab of meat that's been formed into a baked potato shape.  You receive a stove to further cook it to your desired doneness level, like you would at a Korean barbeque.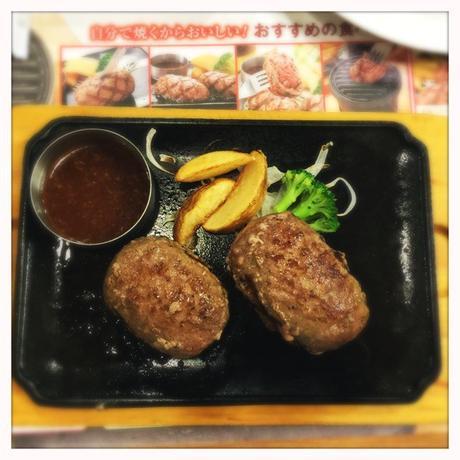 Mr Foodie and James-San ordered the main attraction: 350g of partially-cooked meat – one on its own for ¥1,590 and one for ¥2,090 which includes unlimited trips to the buffet bar, whilst Mrs Foodie picked a fully-cooked Hamburg with some panko-breaded prawns  and buffet bar access for ¥1,290 (¥790 without the buffet)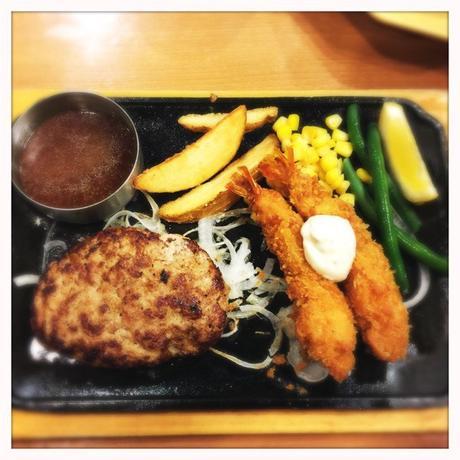 Both came with gravy/sauce which helped keep the burger moist.
https://m.youtube.com/watch?v=DOeceGWumYY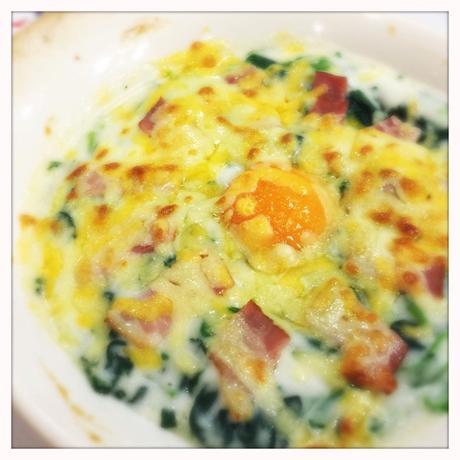 Mr Foodie also picked a side of ham, spinach omelet. Which was very creamy and full of spinach (¥790)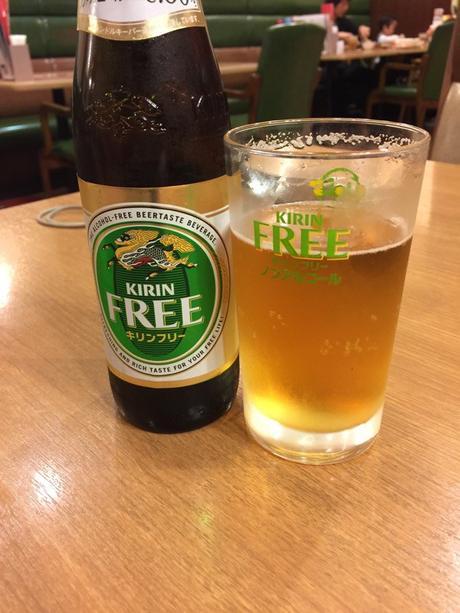 Of course he had to check in a new beer…alcohol free Kirin (¥350) and neither the best nor worst of the zero percenters out there.
We were too full for pudding sadly but green tea or chocolate ice-cream were the two main options.
Service, as always in Japan, was swift and courteous.  The food arrived quickly and was worth the money for what you got (¥6,110). We got around 165 yen to the pound when we visited so using our powers of calculation this meal cost around £37 for 3 happy bellies, or £12.34 each.
TL:DR
+ Filling good-value food
+ Quick service
+ American style salad bar and re-fillable drinks
+ You can have your photo taken with Big Boy
– Cliff Richard music!
Fine the menu and further info on the (Japanese) website here