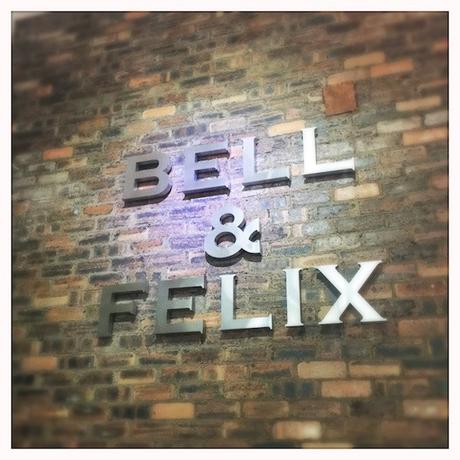 Don't judge a book by its cover
We have been around to Bell & Felix at the bottom of Shawlands, where Newlands starts, for the odd sandwich lunch since opening two years ago but have been meaning to try out their evening menu since they started opening late.  We thought it would just be the same menu at night, i.e. a local cafe menu.  How wrong we were!  Salt and Chilli squid, wild mushroom arancini and venision bourguignon all feature on the nighttime menu.  This is more gastro-pub than local cafe. Excellent stuff!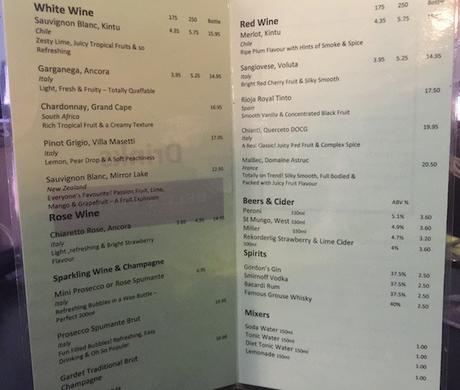 We looked over the wine list and went with the house red and white to give them a whirl. Both were pleasant for the money (£3.95 for 175ml / £5.25 for 250ml) so we'd order them again.
It was time to choose from the menu, but what to order?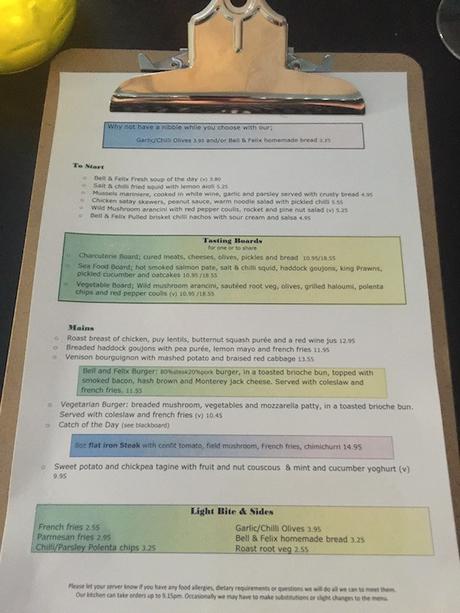 Mrs Foodie plumped for the Seafood Tasting Board for one and Mr Foodie with his love of halloumi and polenta went for the vegetable board.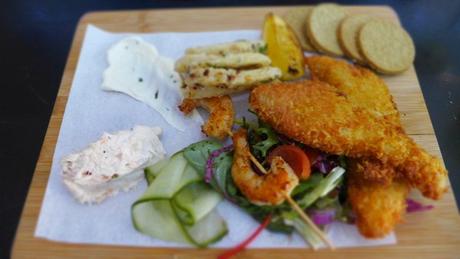 Seafood Board £10.95, Bell & Felix, Shawlands,Glasgow
A board packed with delights such as hot smoked salmon pâté, haddock goujons, king prawns, salt & pepper squid rings, pickled gherkin, dressed salad and oatcakes.  Wow.  The two good sized haddock goujons were chunky, fresh and cooked in a light breadcrumbed dressing. The squid was thankfully none of that battered rubbery stuff that is so often served, instead lightly seasoned and easy to eat.  The only downside were the prawns, they looked drowned in a sea of delicious fare however tasty they were.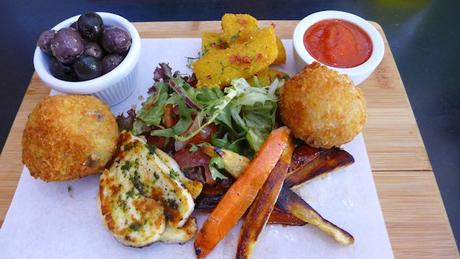 Vegetable Board £10.95, Bell & Felix, Shawlands, Glasgow
Mr Foodie's  vegetable board was another wow.  The plump mushroom arancini and crisp polenta chips stood out on this plate.  Dipping them into the red pepper coulis reminded us of holidays afar.  Perfect for Glasgow!  Squeeky halloumi, crisp root vegetables and tangy olives.  We could have sat with these all night, however it was soon time for the mains.  Mr Foodie picked the special of barbecue rib pizza at £11.55 with Mrs Foodie going for flat iron steak and chips for £14.95.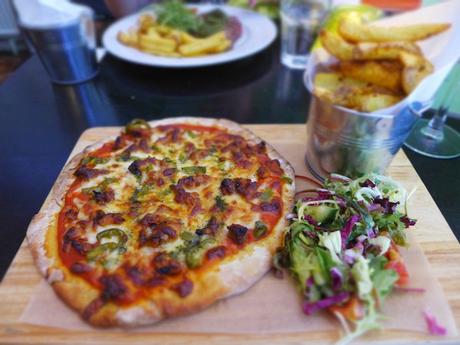 Barbecue Rib Pizza, Bell & Felix, Shawlands, Glasgow
The home-made pizza was well, homely! We were surprised to see pizza on the menu, especially one with a topping of BBQ ribs! The base was just right – not too thick but enough to handle the toppings and sauce.  Spicy and tangy rib meat with jalepenos – Mrs Foodie soon grabbed a slice, just to check of course.  Served with more-ish curvy chips seasoned with rosemary and chilli, this dish got thumbs up from Mr Foodie.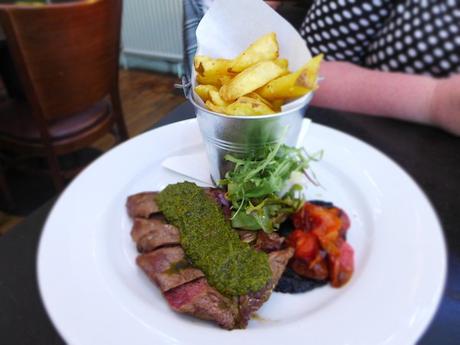 Flat Iron Steak, Bell & Felix, Shawlands, Glasgow
A rare cooked flat iron steak with chimichurri, confit tomatoes and field mushrooms served with chips – those super crisp and tasty chips again, just lightly salted this time, were made for scooping the piquant chimichurri sauce.  Mrs Foodie loved the sweet confit tomatoes, especially on top of a piece of steak and chimichurri sauce.
After these 2 courses we were stuffed and had no room for pudding. We had a wee peek at the dessert menu just to annoy ourselves.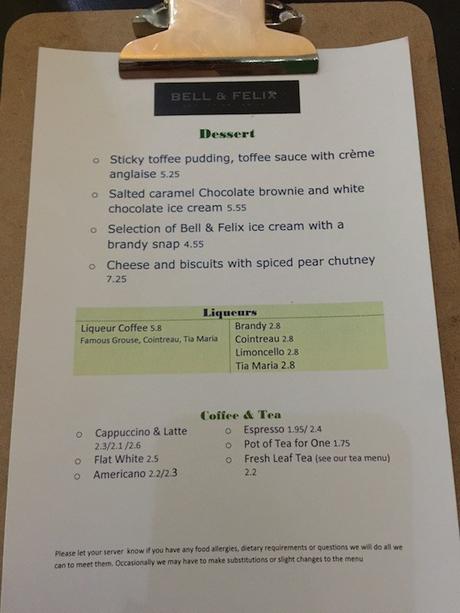 And decided that perhaps there was just enough room for a cheeky cocktail each (seemingly 1/2 price Tue – Thursday!!!)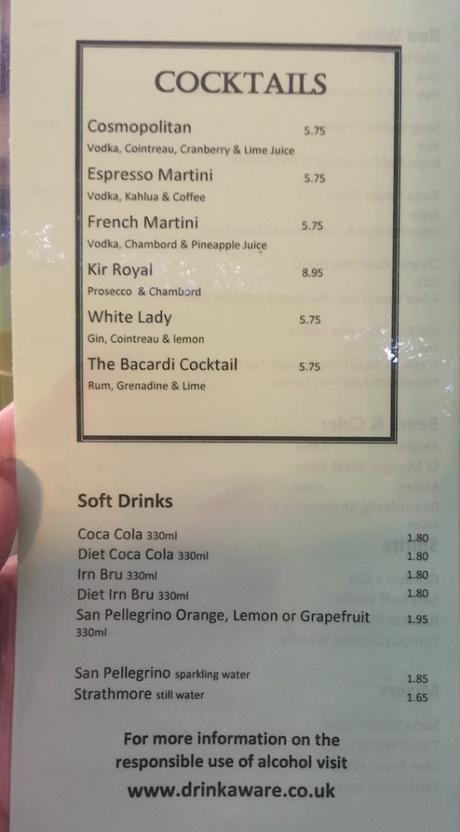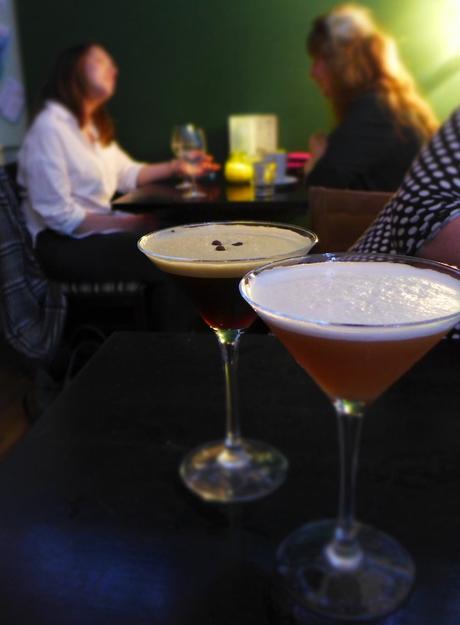 £5.75 for each of these. A French and an Espresso Martini, which had a good caffeine kick to it. The foam on both was properly done.
We had a chat with Richard Bell about the bistro and were shocked to hear that it's been here two years – it feels such a part of Shawlands now. They use a local butcher for all their meat and poultry, fish is supplied by The Fish People at Shields Rd underground, and their eggs come from a farm near Eaglesham.
Overall a great meal at a local establishment.  These places are often overlooked for the big guns in town, don't! You'll be surprised at how good they are. Service was friendly and quick, food delicious and the setting was comfortable and relaxing. Both male and female toilets clean and in working order. Well done Bell & Felix!
TL;DR
+ great tasting boards (available for 1 person or for sharing)
+ local suppliers
+ well-priced cocktails
+ friendly staff, relaxed atmosphere
– it's round the corner from me (so too tempting to visit!)
Book your table here:-
Bell & Felix (111174), Glasgow/Lanarkshire Reservations
Address: Bell & Felix, 248 Kilmarnock Rd, Glasgow, G43 1TT
Transport:
Railway Station: Pollokshaws East
Stagecoach: 4
First Bus: 3, 29, 38, 38A, 38B, 38C, 38 E
Facebook : Bell & Felix
Twitter: @bellandfelix