OH HELLOOOOOOOOOO NEW YORK CITY!  The city that never sleeps.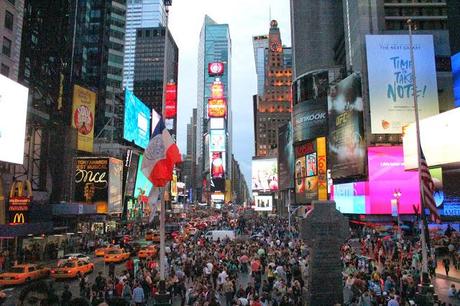 Times Square
As soon as I got off the plane and step foot onto New York City, my jaw dropped and my heart stopped beating. I was blown away at how incredible and amazing the city was. Times square was packed with thousands and thousands and thousands of people. Lower Manhattan was like NYC's version of Surry Hills but better and of course, fifth avenue was exactly like every girl's dream. 
With only 48 solid hours of being in New York, New York, not a single second of time could be wasted (yes peeps I am well aware that an entire week or two is still not enough to finish exploring NYC which is why I will be back).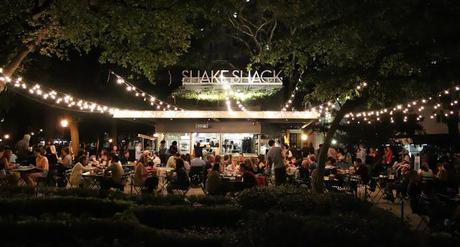 The first and original shake shack
First stop was of course an obligatory trip to Shake Shack.  Since it was my first visit to NYC, it was decided that I had to visit the very first and original Shake Shack in Madison Square Park. There is always a queue at most of the Shake Shack restaurants but luckily the line moves pretty quickly.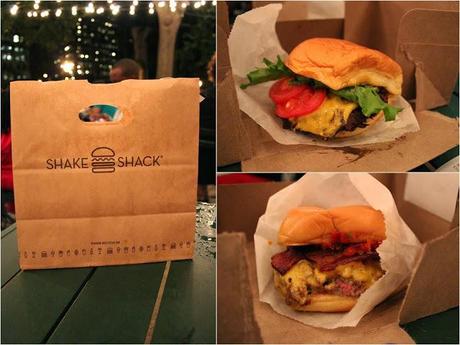 Top right: Shack burger - $4.60
Bottom right: Smoke shack burger - $6.25
I ordered the shack burger and it was good cheese burger but sadly, I didn't think it was as good as I thought it would of been. The bun was soft and I enjoyed the melted cheese on the angus beef patty but I thought something was missing from that burger. Maybe it was because the fattie in me that wanted something mean and nasty heh.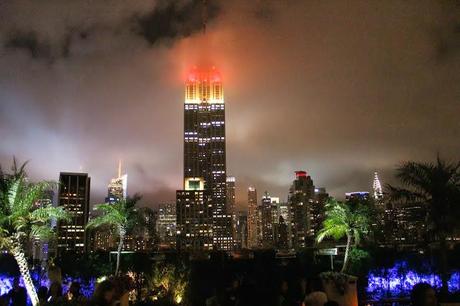 View from the roof top bar
A friend of mine introduced me to the roof top bar at
230 Fifth Avenue
. The view from the bar was seriously breathtaking.
230 Fifth
 being NYC's largest outdoor bar had a really cool vibe. Drinks were obviously a bit more pricey but I reckon it is definitely worth it for the view and atmosphere.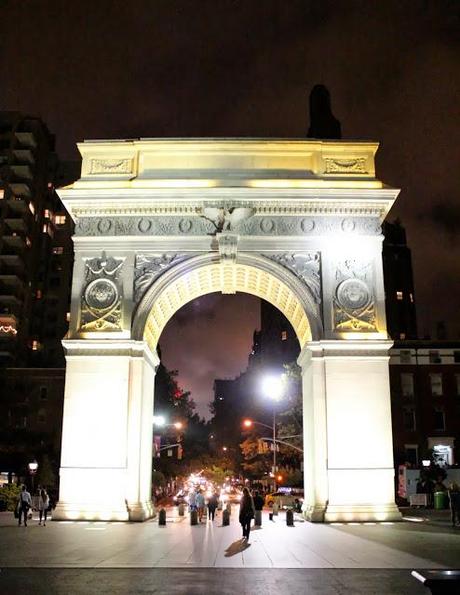 Washington Square Park
Next stop, 
Artichoke Basille's Pizza
. I loved
Artichoke's
pizza! Their pizza was definitely one of the best things I had eaten in NYC. If you compare the prices on a per slice basis then yeah it can be a little bit pricey but wait till you check out their serving size. One slice of that artichoke pizza is all you need for one night's dinner.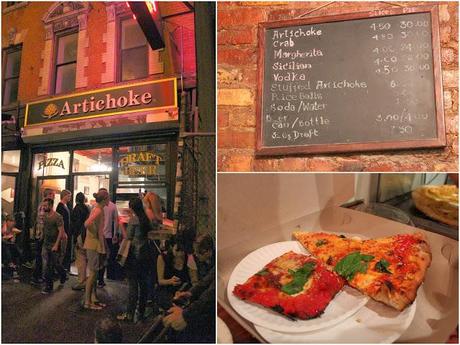 Artichoke Basille's Pizza

Left: Artichoke pizza - $4.50 per slice
Right: Sicilian pizza - $4.50 per slice
Their pizzas were hearty and packed with loads of flavour. If you love your cheese then the artichoke pizza is perfect for you. It was flooded cream sauce, mozzarella and pecorino romano cheese. The sicilian pizza isn't as big or heavy as the artichoke but it has a very crunchy base. Sadly I was so full after demolishing my slice.  I wish I had a greater stomach so I could try their vodka pizza.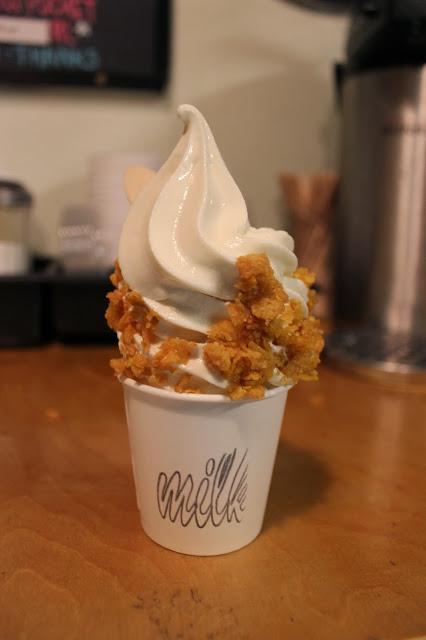 Cereal milk soft serve - $4.50
Annnddd not too far from Artichoke pizza in lower Manhattan is the famous
Momofuku Milk bar
. Another mandatory visit when in NYC and of course, when visiting
Momofuku Milk Bar
, one must try their cereal milk soft serve. I am not the biggest fan of cereal which made me feel unsure about it but after the first taste, oh man.  It was deliciously sweet and the cereal coating was super crunchy. The soft serve melts pretty quickly so you need to finish it off as fast as you can but that shouldn't be too much of a problem for most of you.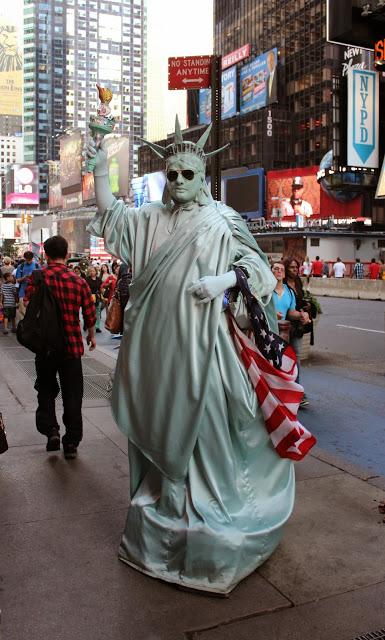 Statue of Liberty man in Times Square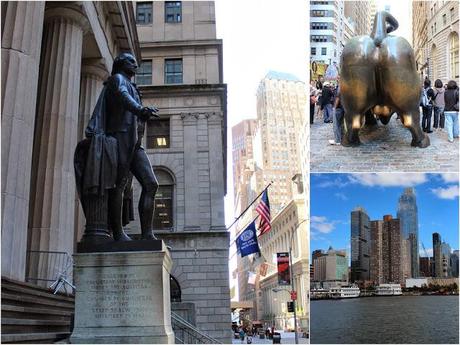 Left: Hello Washington
Top right: The charging bull
Bottom right: view from the Circle line cuise on the way to see Liberty
The next day I paid a visit to the
Empire State Building
where we went up the building for a 360 view of NYC. As touristy as it was, I quite enjoyed my time up there. It was a change from being away from  the hustle and bustle but a peaceful change. How could one not fall in love with such a city.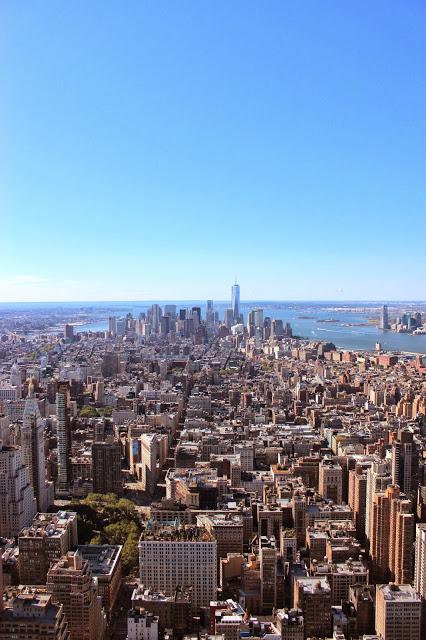 View from the Empire State Building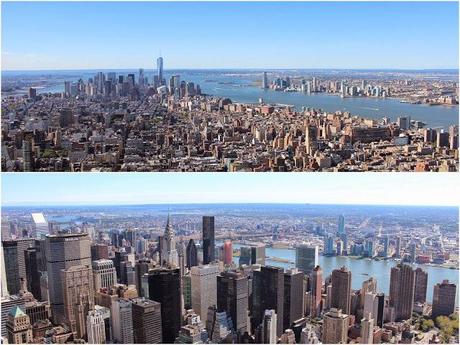 Views from the Empire State Building
It was time for refuelling so lunch was at P.D. O'Hurley's at Pier 84. I was craving pulled pork so badly  but unfortunately the pork was slightly dry and needed more sauce. The cheeseburger might have been a better choice. The serving sizes were huge and the burgers were generously stashed with loads of meat so no complaints there!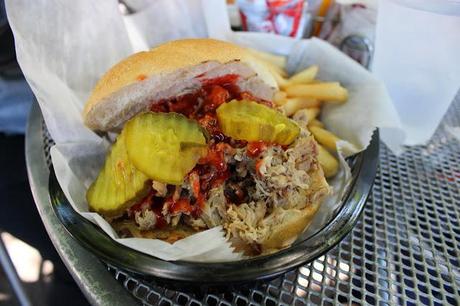 Pulled pork burger 12.95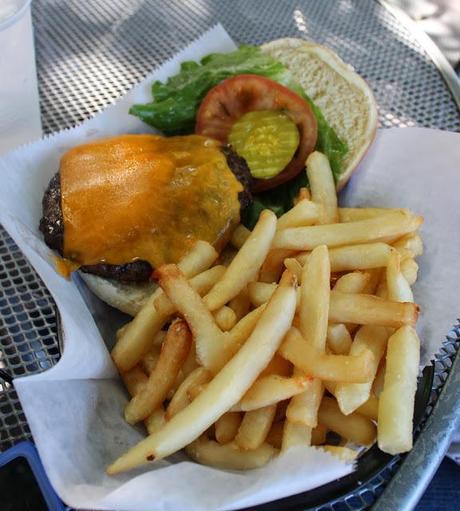 Cheese burger - $12.95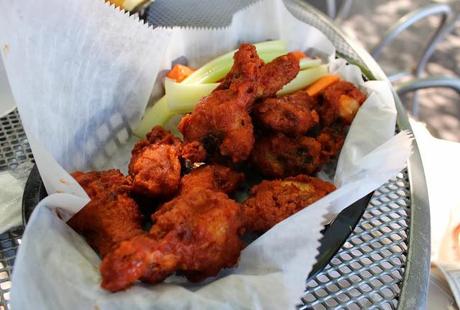 Buffalo wings - $10.95
The next touristy thing that had to be done was jumping onto a cruise to visit Miss Liberty. Luckily mother nature showed off that day so I was able to say hi to Liberty properly.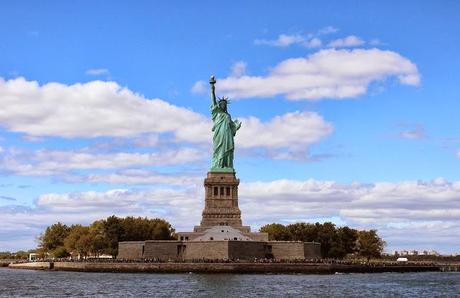 Sup Liberty
Another highly recommended place to visit was
Luke's lobster
. I had heard quite a bit of hype about their rolls so I was intrigued to find out what all the fuss was about.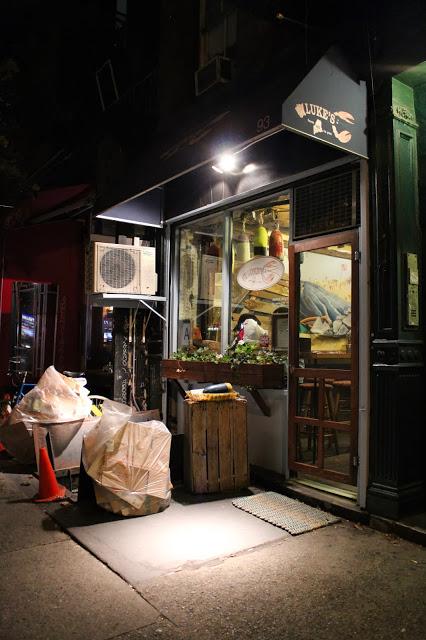 Luke's lobster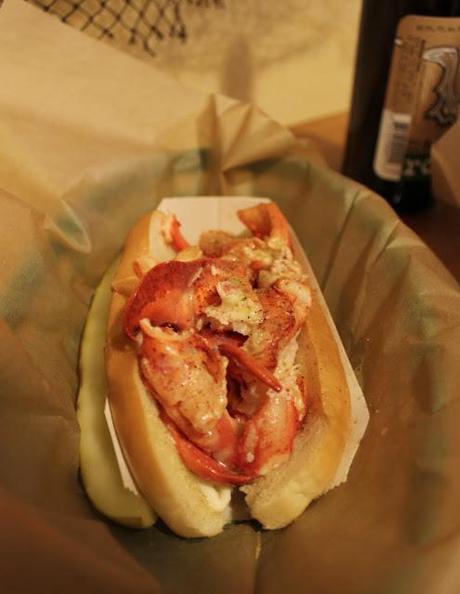 Lobster roll - $15
Roll w/ soda, pickles and kettle chips - $17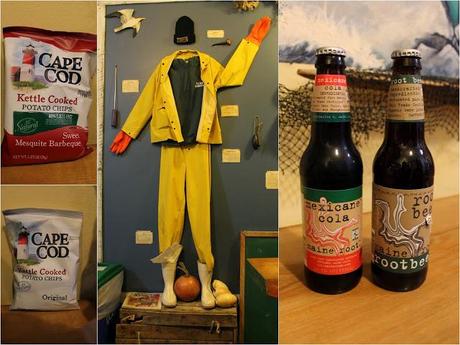 Kettle chips and soda
Luke's lobster
rolls were the bomb-dig-diggity. Yes American seafood is significantly cheaper than Australia's but our seafood is by far a lot tastier. Buttttt when you add mayo, lemon butter and a few spices.. zomgosh it becomes one of the best things you would have eaten. Hands down baby.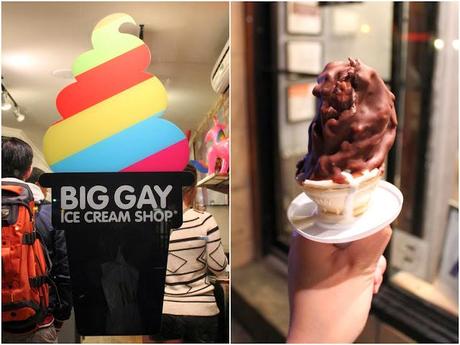 Salty pimp cone - $5
Dessert was at the
Big Gay Ice Cream Shop
 which is down the road from Luke's Lobster if you are in the East Village.  When I read 'Vanilla, dulche de leche, sea salt and chop dip', I secretly wanted to push everyone out of my way, run through the shop to that ice cream machine, open my mouth, pull the trigger and drown myself in all that deliciousness. It was exactly as delicious as it sounds. There is no other way to describe how amazing that moment was.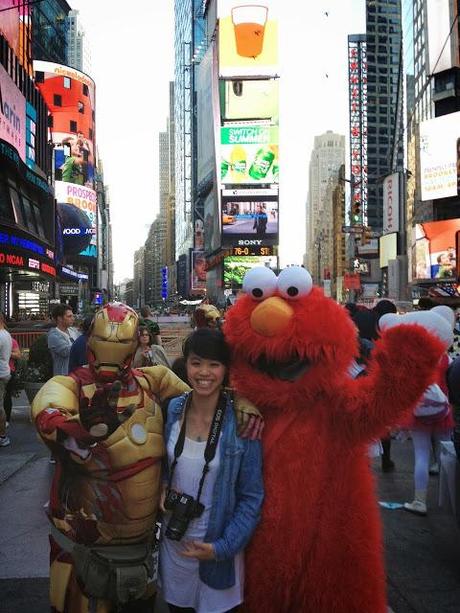 Hello and Farewell NYC!
So unfortunately my 48 hours were up and I had to bid farewell to the beloved NYC. I WILL be back but for now, it was time to continue along the West Coast. Stayed tuned peeps!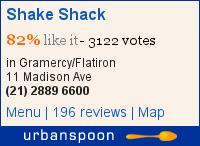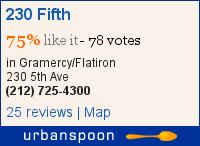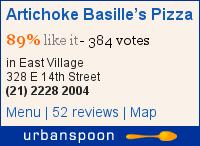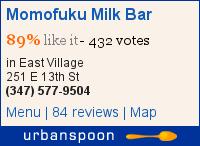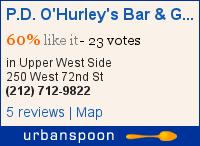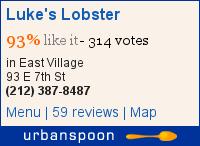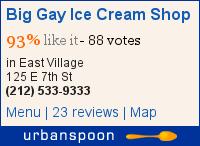 Gotta go eat!!