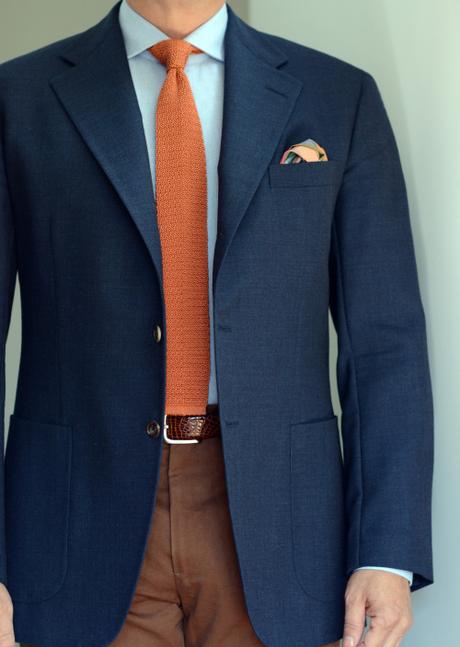 Hardy Amies, the famed British designer who served as Queen Elizabeth II's official dressmaker, loved to give dictums on how people should dress. In his 1964 book The ABC of Men's Fashion, he declared men "should always buy the most expensive belt possible." I suspect, however, this was because his eponymous label was selling expensive leather dress belts at the time. Three years before the book's publishing, Amies made fashion history by staging the first ever, men's ready-to-wear catwalk show, which was held at the Savoy Hotel in London. 
His logic was reasonable though. A well-made dress belt can last a long time, sometimes even decades. It's often seen when your jacket is open, and more so when it's off. Plus, in today's world – which favors plain front, low sitting trousers – a good outfit cries out for some sort of belted rigging, as opposed to higher-waisted trousers that are designed for suspenders or side tabs. 

I've wanted a dark brown alligator belt for years, having fallen in love with them after seeing one on a tailor in Naples. When we met for lunch, he was wearing a soft-shouldered, olive checked sport coat and slightly tapered, gray tropical wool trousers, but it was the textured belt that literally and figuratively pulled everything together – a richly colored, dark brown alligator piece that gave the outfit some personality. Jesse at Put This On once described this as having "a point of distinction," a term for details that elevate a prosaic outfit into something more stylish. "It's easy to pile wild choice on top of wild choice, or conversely to make nothing but down-the-middle clothing decisions," he writes. "To choose to demonstrate understated mastery and nonetheless show distinction is much more difficult."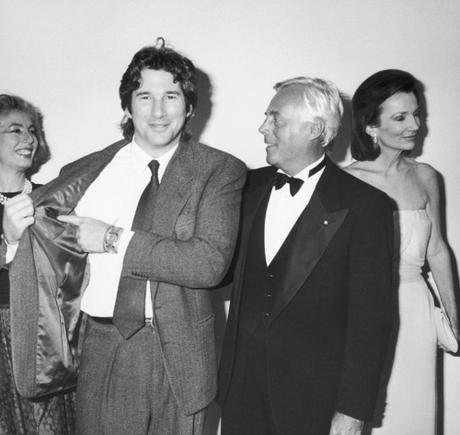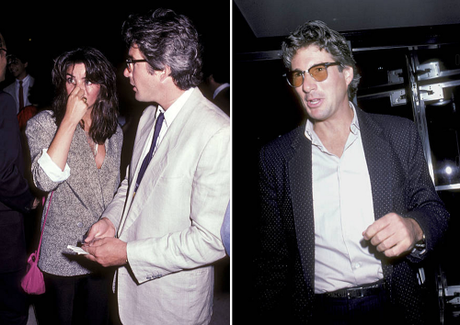 As the rule of thumb goes, dress belts ought to match your dress shoes – black with black, dark brown with dark brown, pebble grain with pebble grain. And if you're natty, they can be in the same leather as your watch strap. Alligator belts, however, need not match perfectly. They can look devilishly seductive in that 1980s Richard Gere way, or worn conservatively like Voxsartoria shown at the top of this post. Ralph Lauren has used them for years to dress up dark worsted suits in his print ads. And while the color should still vaguely match your footwear, it's perfectly fine for the unusual leather to stay at your waist. For men who are rightly leery of exotic leathers, alligator belts are a good way to wear something interesting without crossing over into Super Fly territory. 

I've been looking for a dark brown alligator belt for years, but aside from Hermes – who would satisfy Amies' rule – I've never seen anything quite right. Most of what you'll find on the market isn't that well made, partly because of the skins used. Some companies cut their leathers from the flanks, saving the better parts of the hide for larger, more expensive leather goods. Others source their hides from smaller animals since they're cheaper (the more time an animal spends on a farm, the larger it gets and the more it costs to raise). That's why you see thousands of alligator belts made from crinkly looking leathers with small, ill-defined scales – the leather was cut from the flanks, the animal was small, or the material is simply low quality. 

To be sure, there are some great makers. W. Kleinberg is a famous American company that produces for the likes of Saks Fifth Avenue. Their belts are machine-sewn and cost about $500 at full retail. The ones sold at Brooks Brothers and Ralph Lauren are a bit more expensive at $800, but with little discernible difference in quality. Bertrand Montillet in Paris, who once worked for Hermes, quoted me $1,000 for a handsewn belt made from the same materials. Equus Leather in the UK occasionally offers quality alligator hides, but with their handsewn bridle leather belts running for about $400, I imagine their alligator ones aren't far from Montillet's.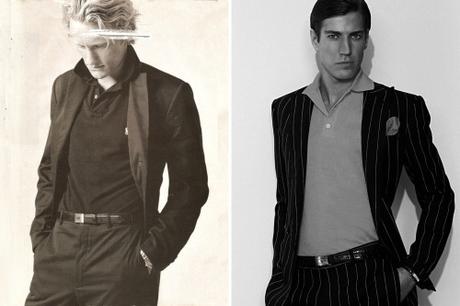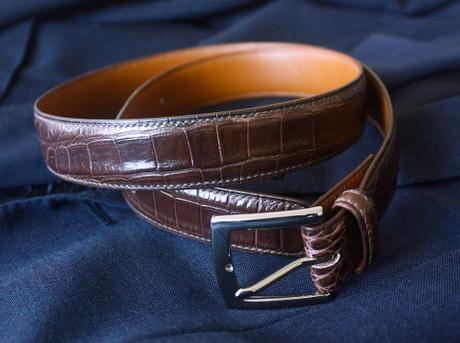 The best I've found is at Chester Mox, one of my favorite companies nowadays for leather goods. What makes Chester Mox special is their quality-to-price ratio. A few years ago, Bellanie – the craftswoman behind the brand – graduated from an apprenticeship under a former Hermes artisan. The quality level now is comparable to the best makers I've seen anywhere, and far surpass that of designer brands. Yet they don't charge more than what most brands do for lesser machine-made goods.
The process of making an alligator belt is fairly straightforward, albeit laborious. Since every order is individually made, Bellanie starts by drafting out a simple paper pattern based on the customer's measurements. This pattern is then carefully laid on the hide in a way that best utilizes the skin. You see, unlike calfskin, alligator leather comes with a natural "pattern" – a gradation moving from cleaner, larger, and more well-defined tiles to areas that are a bit crinkly. There's no way around this unless you want to construct the belt from cross sections of leather, which will result in slightly visible cuts.

So, Bellanie lays out her pattern in a way that makes the most sense for the hide. The best parts of the leather, consisting of flawless looking scales, take up the parts that actually show up, such as the belt's front. The other parts – say, the back quarters – have the smaller, rounder scales, but they're nearly unnoticeable when worn. "It's one of the more challenging parts of the process," says Bellanie. "You want to splice the belly panels in a way that gives the belt a consistent and flowing look." By carefully placing the pattern on the hide in way that smartly uses the gradation, you also get a more handsome looking accessory all around ("not as boring as just something with only big scales," Bellanie notes). 
Next, Bellanie cuts the interior lining from calfskin leather, then sews the two pieces together by hand (which on a belt sized 34, takes about four hours of continuous work to complete). She uses an old handsewing technique known as saddle stitching, which is where two needles pass through the same hole in order to create a more durable seam. Whereas machine-sewn seams can unravel if one part breaks, saddle-stitched seams have to be laboriously picked apart with a special tool.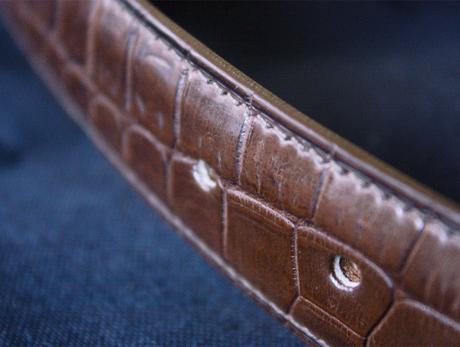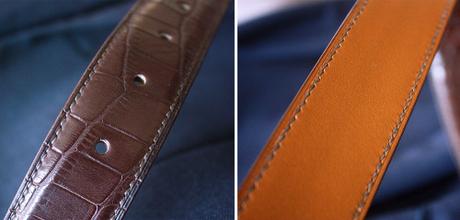 Truth be told, I mostly like saddle sewing for its aesthetics and connection to craft. Saddle stitching results in tighter looking seams with no visible holes, which lends a much cleaner looking finish. The seam is also made of slightly angled stitches that follow a /// pattern, rather than the dotted - - - look of machine stitching. You can see the technique demonstrated in the Hermes video below (pro tip: all Hermes products are fully saddle stitched, which is one of the ways you can tell the real McCoy from counterfeits on the second-hand market). 
Finally, the edges are hand painted and burnished in a way that makes the two pieces of leather visually meld into one. Chester Mox provides two buckles – both brass, but one colored silver, the other gold – with the strap having a snap system that allows for easy swapping. And while I was initially concerned about how the belt would be made without an interlining – a piece of material sandwiched between the two outer layers to give the belt structure – I've been surprised to find how much I like unlined belts. They're softer and slightly thinner, while still maintaining a handsomely shaped profile thanks to the tight scoring along the edges. 
For their fully handsewn alligator belts, Chester Mox charges $550. They also have calfskin alternatives for a bit less if you're more conservatively inclined (any color or material is available, even those not listed on their site, as everything is essentially custom made). Compare that to the machine-made belts sold at W. Kleinberg and Ralph Lauren for $500 and $800 respectively, and you can see the incredible difference in value. These belts wouldn't satisfy Amies' dictum in the literal sense, but he was talking more about quality than price. And he was right – good belts, while a small detail, can be worth the splurge. 
(Pictured below: some photos from Bellanie showing this belt's construction process. There are also photos taken from Chester Mox's Instagram account, mostly showcasing the company's wallets, card cases, and recently introduced purses).