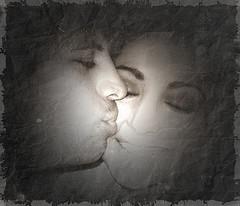 photo: Dilly Fae
When visiting Austria many enjoy the sights and sounds of traditional festivals, especially during the summer months. These events are typically characterised by much music making and dance from colourfully clad men and women. But has anyone wondered – why do they hop about in hobnail boots?
Folk Dancing
Many of the dances performed at festivals, fetes and at other joyous events, have their roots in the late 18th century. Whilst the landed gentry and those of money by other means (remembering that this was the era of the industrial revolution) waltzed and polka-ed their way through the night in the cities and towns, those less fortunate (frequently much less fortunate!) found their pleasure in more livelier forms of dance.
Whereas the long halls of large houses resonated with the sounds of orchestras and choirs, countryside huts and barns rattled with the booming bass of the Styrian Harmonica – an Accordian-like instrument (which coincidentally has absolutely nothing to do with Styria!).
 Just as musical genres differed, so did the dance designs. The smooth elegance of the waltz was preferred by the gentry, whilst commoners hopped about in their hobnail boots (well, substantial working boots and shoes at least!).
Commoners' common cavorting
Popular dances of the day, were the Schuhplatter and the Landler. The Schuhplatter was mainly performed in the alpine region of Tirol and Salzburg. It involves a series of jumps and hip movements, with the  male dancers rhythmically striking their thighs and the soles of their feet. The Landler is a dance for couples, similarly characterised by hopping and stamping.
These dances were not originally intended for public performance. Their purpose was often to show the vitality and worthiness of suitors for the favours of the maids.
Or courting in more simple terms!
Today's dancing is much more about maintaining and preserving the traditions of a bygone era for the generations ahead, than a demonstration for the purposes of dating.