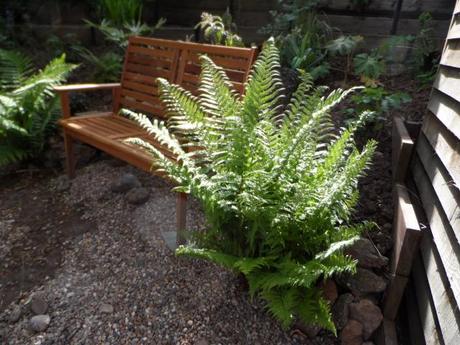 One thing that I'm not short of in the garden is fabulous foliage.  I won't bore you again with ferns aside from showing you the magnificent Dryopteris growing either side of the new bench.  I would like to claim some contribution to these plants but they are both self-seeded plants and we just managed to squeeze the bench between them!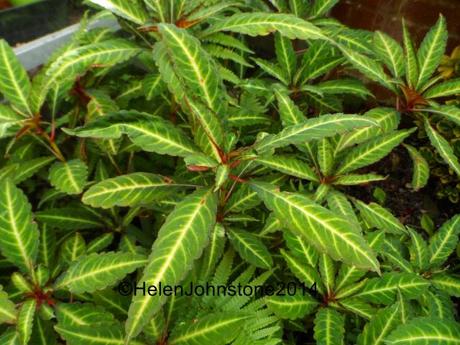 Impatiens omeiana
One of my favorite foliage plants at this time of year is Impatiens omeiana.  This isn't an impatiens you would grow for its flowers as they aren't that distinctive but the foliage is wonderful. The plant is around 2ft tall and has been in the ground for probably 5 years now coming through a couple of winter of -18C temperatures with just a thick mulch over the top.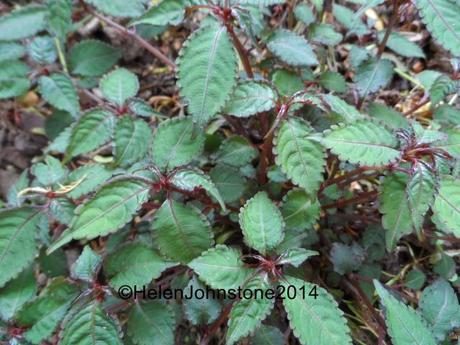 Impatiens stenantha
This year I have add a second impatiens: Impatiens stenantha. Currently this is a ground hugging plant with smaller leaves but I'm not sure how tall it will grow once established as I can't find out much about it.  I do like the darker stems and veining.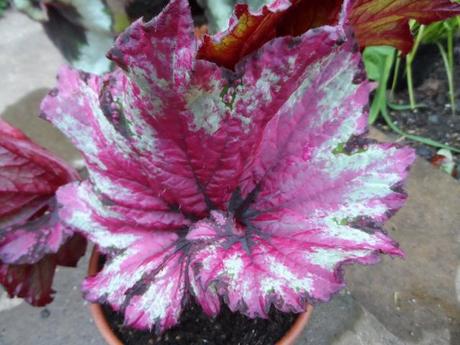 Begonia Raspberry Swirl
I have also been purchasing some mad Begonias with swirly fabulous leaves.  I think they are amazing and could have bought more varieties at Malvern Spring show.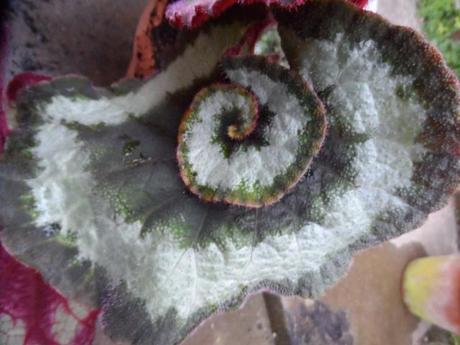 Begonia escargot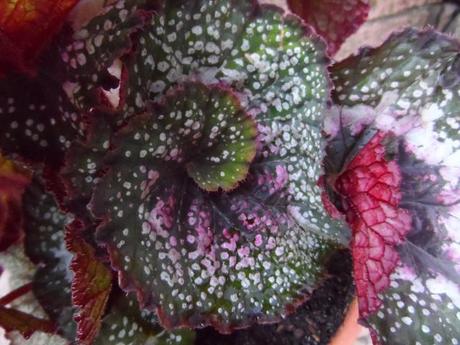 Begonia Rochefort
These will live in pots on the patio as I will need to over winter them in the greenhouse.
Thanks to Pam over at Digging for hosting this monthly meme