Farmer's Choice are an online butchers, green grocers and deli that deliver completely free range, British meats and produce to homes across the UK. As a guest author on their page today I am offering up a couple of recipes designed to help you keep your cool  and that you can take with you on your  Summer hols.  Foil cooking is an easy, less mess and tasty way to cook at the campground or even at home on those days when temps rise! Everyone gets their own little packet to eat from, so clean up is a breeze!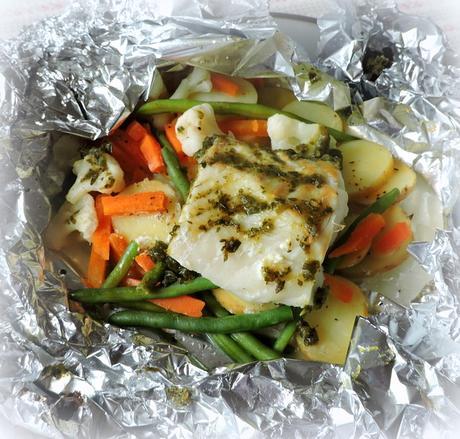 Herby Fish Packets are a delicious combination of potatoes, vegetables and fish cooked with herbs and butter.  Wrap them up and throw them on the barbie or into the oven for a quick and simple supper!  All you need on the side is a salad and your meal is complete!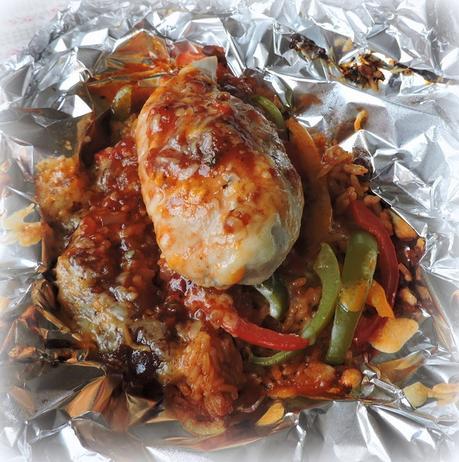 Chicken Fajita Packets are a tasty way to tantalize your tastebuds and give your family a taste of Mexico during the hols!  As simple as layering a few bits, wrapping them up and then cooking on the grill or in the oven!  With a few warmed tortillas on the side and some sour cream for topping you are in for a real treat!
Not only are all of these delicious recipes but they are also really simple to make and, of course you can purchase almost all of your ingredients from the people at Farmer's Choice.
You will find these and many other recipes on the Farmer's Choice site. All the convenience of online grocery shopping with the added pleasure of supporting your local farmers. Quality ingredients at a good price, British sourced and home grown. You can't get much better than that!