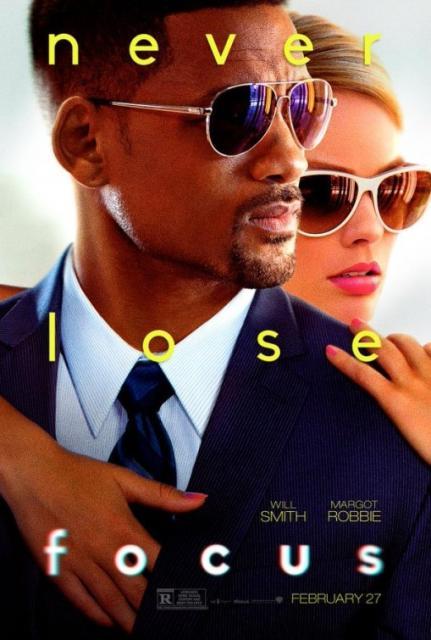 Veteran con man Nicky pulling off his latest scheme has a shock when a woman, Jess turns his world upside down.
Jess wants nothing more than to properly be in the con business and Nicky teaches her a few new tricks as she works for him and his team. She has mainly been stealing wallets and watches, but the pair become romantically involved if you can call it that. Not much romance going on in this film, or even chemistry between the pair. I guess you can see where I am going with this review, I did not like or enjoy any part of this film at all.
I will be honest and say that I never actually fancied it with the trailer was made it look poor. But the actually film was even worse than I could imagine. The script with the awful dialog has to be mentioned, pretty much everything throughout is linked with sex something which really does not need to be talked about from start to finish in a film for me. Makes it look like they didn't have any other good smart ideas so resorted to the "sex jokes".
The lack of chemistry between the leading pair does not help, I honestly did not care who was conning who and if they get together in the end. I also didn't find any of the characters likeable at all, surely this helps? I am sure a lot of people will enjoy this though, as Will Smith probably has a large following. Not his best genre of films to star in, my opinion of course.
I guess this is the typical post Oscar rubbish I have grown to expect when it comes to cinema released films in March. We have just had a lot of well thought about, acted and put together films so anything else at this time of year is going to really struggle. But seriously some the lines and attempted twists in the film were funny, obviously they were not meant to be. I am trying to think of positives for this film but unfortunately failing to do so.
When you don't really fancy seeing a film it can go two ways, it takes you by surprise or it is exactly how you expect and you don't enjoy it. Certainly the latter for me in this case, I'm going to finish by saying that it is just badly put together. The plot has a lot of holes and the attempts to shock was loads and loads of twists throughout just don't work at all.