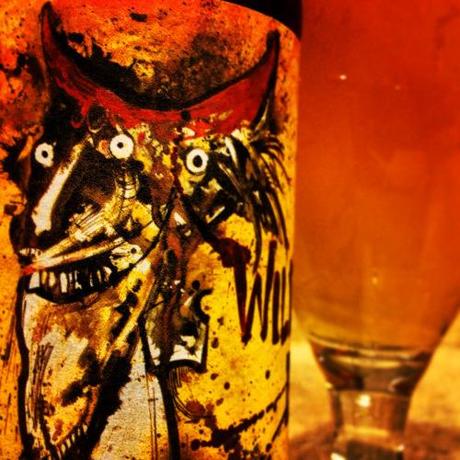 There are traditional kinds of hybrid beers based on the yeast used – kolsch or California common – and then there are mashups that kind of surprise you by mixing styles. Take my beer-cider mix, for example.
Why am I not surprised, then, that a beer named "Wildeman" came from Flying Dog Brewery and offers a wonderfully novel take on a Belgian IPA? Not quite Belgian brew, not quite IPA, the beer has an 84 on Beer Advocate. This farmhouse-style India Pale Ale mixes the use of saison yeast with a secret concoction of hops to offer an experience unlike any IPA I've ever had.
In all fairness, the label on this beer was reason enough to think something unique was going to happen while enjoying this beer.


Thick foam and lacing
I didn't have to wait long as a pour of the golden-hazed beer created a good amount foam that presented the heavy acidity of lemons and limes. Citrus is everywhere on the nose with sharp cuts of sugar-coated grapefruit waving hello as well. Breakfast, anyone?
At first I thought the finish of each smell was fresh, uncrumbled coriander, but then it hit me. It was an aroma of sliced, sushi-style ginger with a side of wasabi. I have to believe this is helped by the use of rye in the malt bill, which will typically add a wonderful bite of earthy or peppery spiciness. I'd be curious how much rye was used, as this could be the most unique use of the grain in an IPA I've had yet. Wild, indeed.
That does nothing to put the flavor of this beer to shame, which cascades a mix of orange rind, lavender and just a little linger of farmhouse funk from the saison yeast esters. Clove and a peppery bite swing by briefly.
The heavy carbonation works hard to wash away each taste, but somewhere on the back-end hop bitterness pops up. A mix of sweet and funky.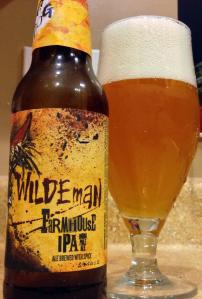 Perhaps because my senses were working overtime on this one I never noticed the alcohol. At 7.5 percent, that could be a good or bad thing, depending on the drinker. Watch out for this one, as it might make you a little wild in the end.
Wildeman IPA stats:
Malt: Rye, Munich, wheat
Hops: N/A
Additives: N/A
ABV: 7.5 percent
Brewery: Flying Dog Brewery of Frederick, Maryland