Fluffy, garlicky, parmesan mashed cauliflower is a lower carb alternative to mashed potatoes that might just be better than the original.
Mashed cauliflower. Can we get it a new name, because this…this is the kind of thing I dream about at night 🤩.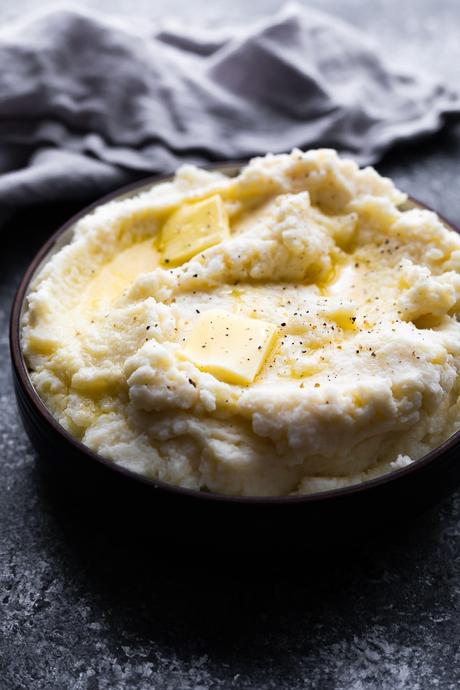 This post was originally published September 2014, and was updated July 2019 with recipe tweaks, updated photos and a video.
I love revisiting old favorites, and this is one of the best! Over the years, I've found new methods to get these cauliflower mashed potatoes even fluffier…even creamier…and it was time to share with you!
Mashed cauliflower is super simple to make, and with the right ingredients, can rival mashed potatoes.
Whether you serve this at your holiday feast, or a weeknight dinner, it's easy, lighter, and all-round delicious!
Reasons you'll love this mashed cauliflower recipe
it has only 5 simple ingredients
it is creamy, garlicky, and cheesy
it's lower in carbs and calories than traditional mashed potatoes