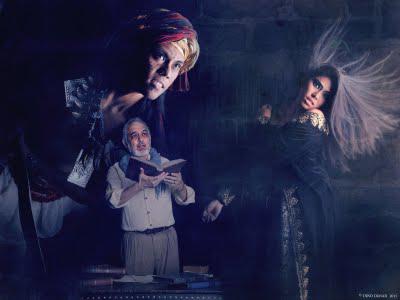 The UP Playwrights' Theater is mounting a limited return engagement of Floy Quintos' new play "Fake" this August 17-21 at Teatro Hermogenes Ylagan, UP Diliman.
Praised by the Philippine Daily Inquirer as a "theater must-see," "Fake" is the product of the tandem of award-winning playwright Quintos and theater icon Tony Mabesa, who directs the play.
The play offers a "rewardingly intense and insightful exploration of questions about truth, reality, make-believe and identity that have all-too-human, relatable implications," wrote Dr. Jaime Laya in Manila Bulletin. "The acting of both seasoned thespians and newcomers alike, is excellent."
Amadís Ma. Guerrero of the Inquirer also called the performances of the cast a "knockout."
Acclaimed actor and director Joel Lamangan takes on the lead role of Jose Marco. Alternating for the role is the equally talented director, actor and artist Leo Rialp.
Gerard Pizarras and Bryan Tibayan alternate as Old Miguel, while Ross Pesigan appears as Young Miguel. Paul Holme plays William Henry Scott, with Ces Quesada and Alya Honasan alternating as Concepcion. Playing Sister Emily is Shamaine Centenera-Buencamino, with Olive Nieto serving as understudy for both the roles of Sister Emily and Concepcion.
Jerald Napoles appears as Lobo of Tasaday/Datu Kalantiao, with Jorge Gil Fernandez alternating for the role. Karen Gaerlan performs as La Loba Negra, and Richard Cunanan as George.
The artistic team includes set/costume designer Dante Nico Garcia, technical director Ohm David, lights designer Meliton Roxas Jr., stage manager Raymond Vergara, assistant director/dramaturg Emmanuel Feliciano, poster/photo Designer Dino Dimar and sound designer Arkel Mendoza.
"Fake" will be staged at Teatro Hermogenes Ylagan, UP Diliman, from August 17- 21, Wednesdays to Fridays at 7 p.m., and weekends at 10 a.m. and 3 p.m. For tickets, call Cherry 0917-7500107 or the Dulaang UP Office 9261349, 9818500 local 2449 or 4337840.