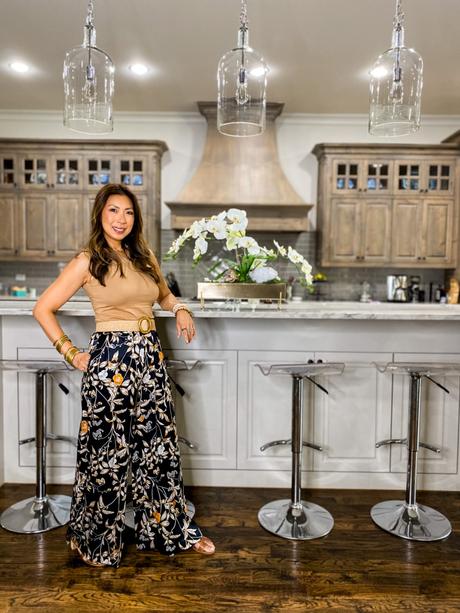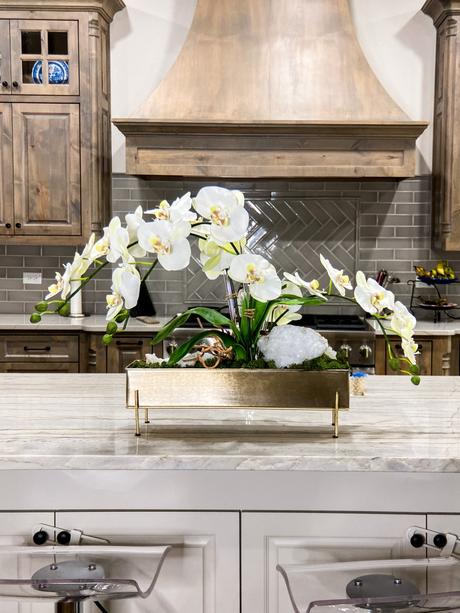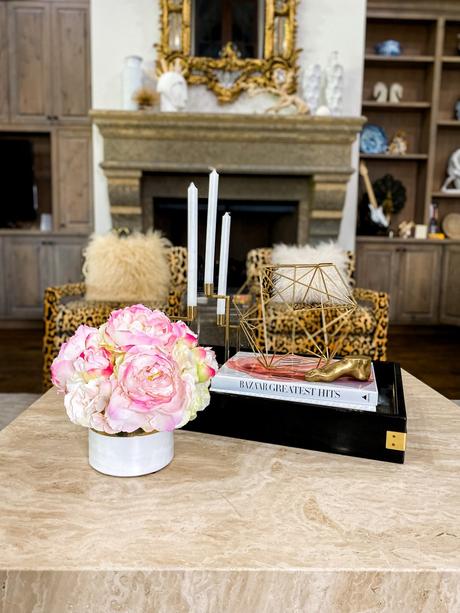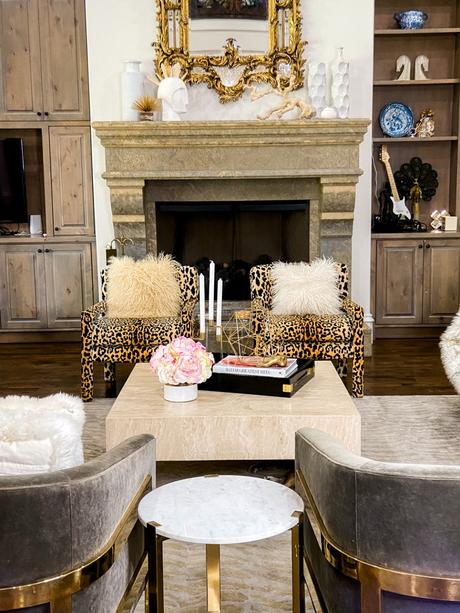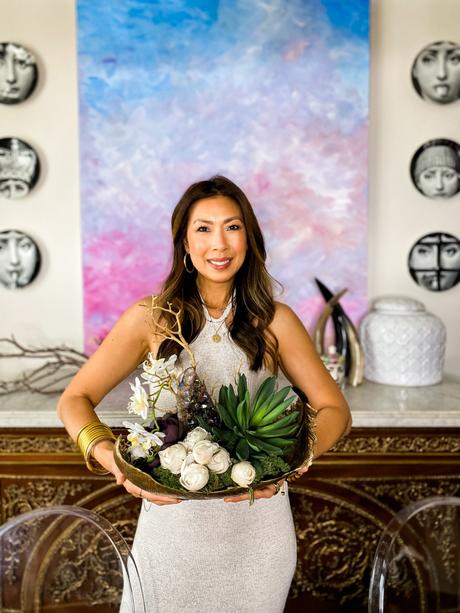 Happy Friday GlamFam! I'm so excited to introduce you to Curate Florals, a local DFW business. If you are not a green thumb (me here!), then they are going to be your new best friend. They create beautiful ready-made and custom permanent floral arrangements. In short, they do not die! LOL!
Basically, they work with interior designers and clients to create a floral design tailored to their vision. They've just updated their website where you can easily customize a permanent floral arrangement or buy a ready-made arrangement. If you know me, you know I'm all about sustainability! I love that the floral arrangements by Curate Florals are sustainable since they are lasting.
THE STYLE Rx: Keep you home sustainable and chic with a customized PERMANENT floral arrangement from Curate Florals!
Curate Florals has been around for 25 years and creates ready-made, on-trend floral pieces curated to your wants and needs. Their florals are made by using only the high quality, most natural-appearing stems and elements to create a realistic look for designing homes and businesses. They also offer succulents, plants, trees, and even outdoor plants that are weatherproof and won't wilt away in the Texas heat. Curate Florals has a plethora of beautiful containers and accessories of all shapes and sizes to go with your arrangement and to fit your personal style. You can check out some of their amazing arrangements HERE - I pretty much want them all!
This company has one goal in mind - to make the process easy for YOU. And, oh my goodness... don't even get me started on their gorgeous holiday and seasonal collection. They have a fully stocked Fall and Christmas warehouse with florals, wreaths, and garlands at every turn. By the way, they even have a video showing you how to do the order process!
Creating the custom orchid arrangement for the kitchen bar/island and the peonies for the living was such a breeze! There are four easy steps!
Choose the size/style (container & types of flowers/plants). I did the medium size and fresh traditional style with long and low container with orchids.
Upload an image of your personal space (optional). I did upload a picture of my bar just so they could see the color and size.
Finalize the design. Heather, the floral artist, called me and we discussed more details of what I liked, style, the space where each arrangement was going, and inspiration photos.
Set up delivery!
Voila! I have two beautiful custom floral arrangements that elevate my home. In fact, Mr. S asked if he needed to water them when they were delivered! LOL! They are that good! (I was at work!)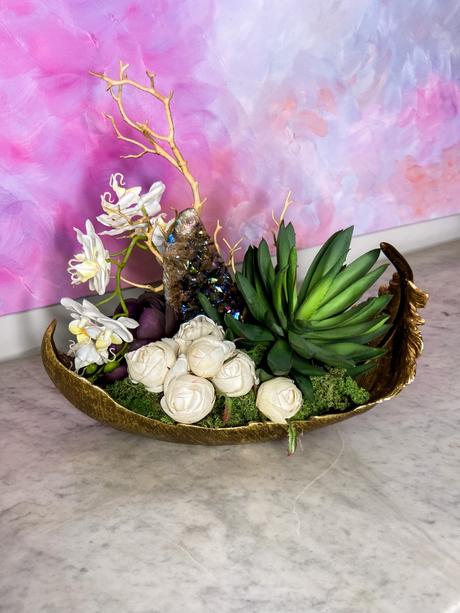 CURATE FLORAL GIVEAWAY
I'm excited to be partnering with Curate Florals to giveaway a permanent floral arrangement worth up $250! This beautiful arrangement or one of equal value could be yours, and it's so easy to enter! Click here and head over to my Instagram for a chance to enter and win. The giveaway closed on Sunday evening so don't miss out!
Good Luck and may the odds ever be in your favor!
ARE YOU A GREEN THUMB? OR DO YOU NEED FLOWERS THAT LIVE FOREVER?
Happy Thursday! What a week it's been! The kids started school last week and now are back at home in Zoom classes. Little M's classroom had 3+ COVID so they made the decision to keep those students at home the rest of the week. Baby M's class had 1+ COVID. Since we're in the same household, I didn't see the reason to have one in school and one out of school. So we are all at home doing school. Plus, Mr. S had hip surgery yesterday. It was a little hectic because of the home school/COVID situation. I'm happy to report that he is home and doing well! Anyhow, cheers to Friday! It cannot come soon enough!
Thank you so much for stopping by and supporting SOS!
CHECK OUT MY INSTAGRAM SHOP HERE TO SHOP ALL OF MY INSTAGRAM LOOKS!
// STAY CONNECTED //
stay glam, do good