If you look at pictures in any home decor magazine, website or television show, you'll always see the interior designer has added flowers to the finished project. Flowers can add a dramatic, polished, chic look to your room, making them wonderful home accessories. Lilies and wildflowers provide an instant brightening to a room with a pop of color. Freesia and lavender have a delightful fragrance. Fresh flowers breathe life into a room in an easy and inexpensive way. Try bringing in flowers that add a color contrast; this will make your room look lively. You don't have to look very far to find fresh flowers. You can of course get them from your local florist, but you can also find some really beautiful assortments at your supermarket. Flowers can be a mood enhancer on days when the weather is damp and cold. An arrangement in contrasting colors adds a feeling of cheer and creates an energetic positive mood. It doesn't matter the kind of flower you choose, as long as it's fresh and colorful and it brings a smile to your face.
To add some visual interest and texture, consider buying a couple of mixed floral bouquets and divide them into smaller bunches, placing each bunch into a vase. Spread the vases throughout your home to give it lots of pizazz.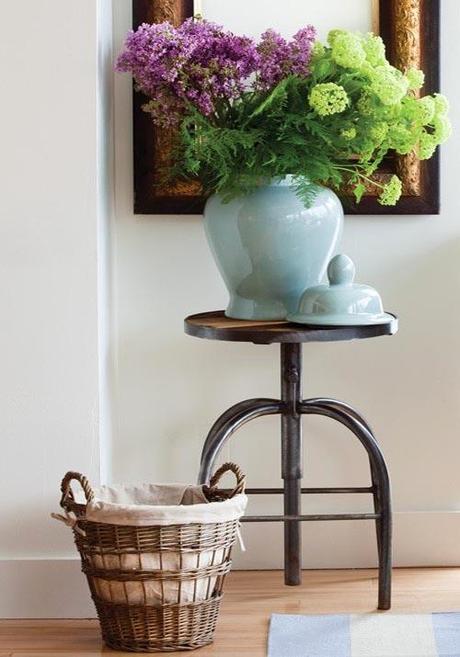 I love orchids. They are so exotic and dainty.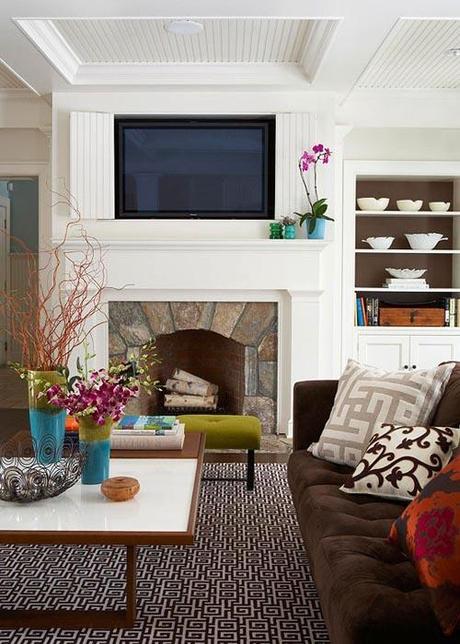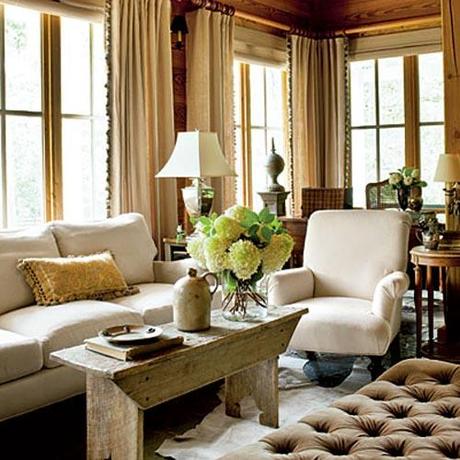 A bunch of purple irises in a water jar resting on top of a platter. How simple is that?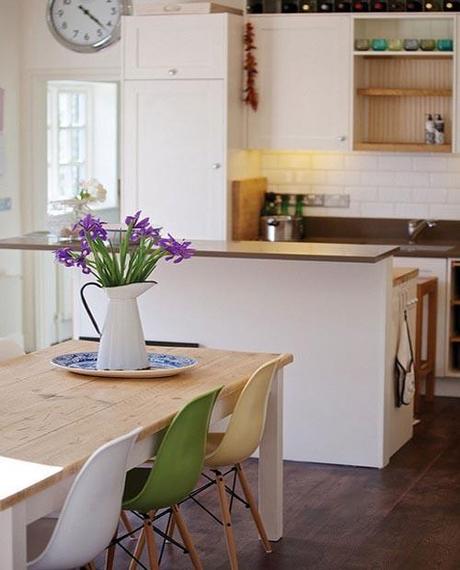 Via:
This room makes me crave for spring to arrive!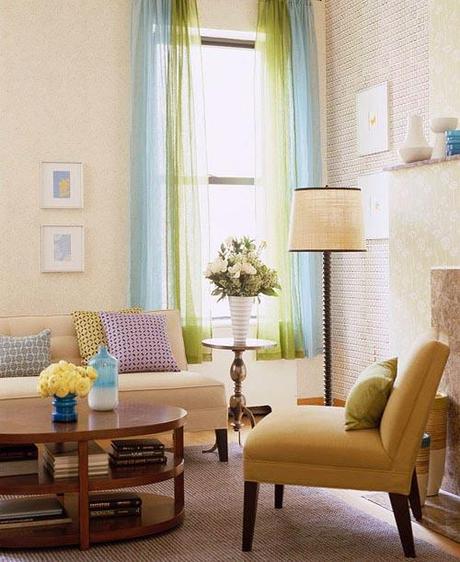 Blue hydrangeas! They are so beautiful and what a contrast they are against the turquoise rug!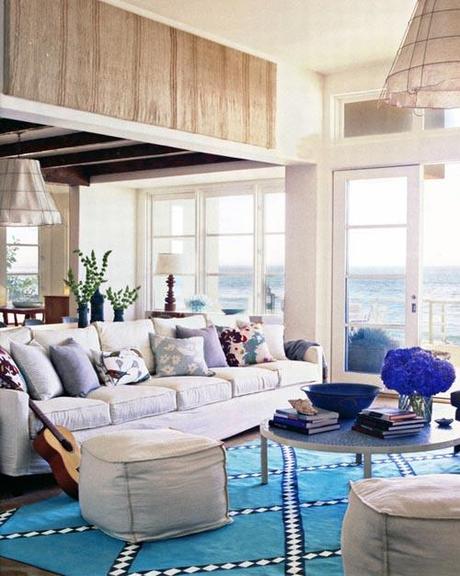 Isn't this just a fabulous kitchen decor? So rich and the contrast of the red flowers. Wow! Now that's a statement.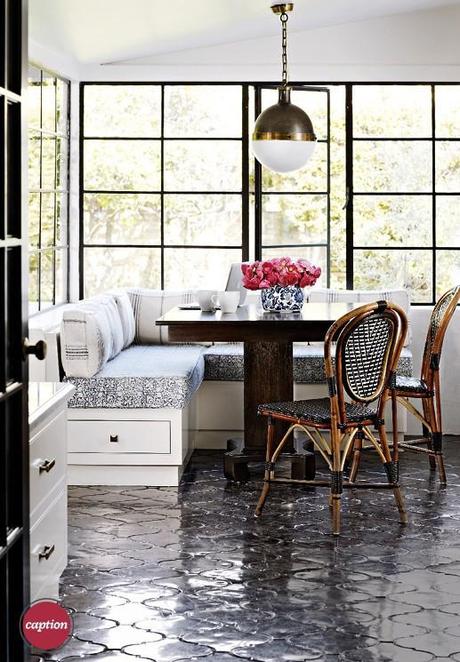 Source: co124w.col124.mail.live.com via Katina on Pinterest
I buy flowers for our home every weekend; it's a splurge I do not shy away from. It helps to know that my husband loves flowers as well. I stop to admire the overall look of a room with flowers inside every time I walk by.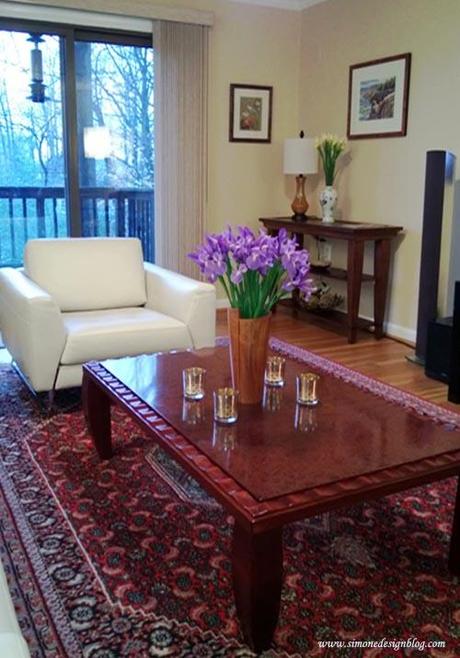 Flowers just breathe life into a space! I love seeing an arrangement that's simple and free flowing. It can be just as stunning as a formal arrangement, depending on the color and the height to which you cut them. Sometimes all you need for your vase is a mason jar, a glass or even an empty wine bottle. So go ahead and style your space with flowers!
Simone