"Florals? For spring? Groundbreaking."
Miranda Priestley's famed catty retort from The Devil Wears Prada may live on in infamy, but truth be told I'm not the biggest fan of floral prints.  And I'm seemingly late to the party with this trend this year….with summer in full bloom and all (see what I did there ;) …)
These pink hibiscus earrings I picked up at last year's Toronto Vintage Society's Tiki Party — were the inspiration for my outfit of the day.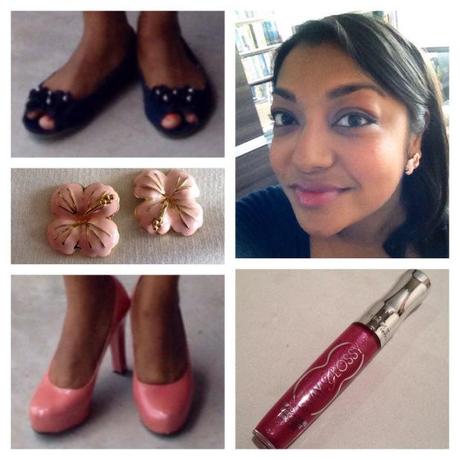 I have a hard time finding a good lipstick/gloss that actually appears PINK once applied to my lips.  This RIMMEL LONDON Stay Glossy Lip Gloss – Jewel In The Crown is actually perfect…and has become by go-to summer color.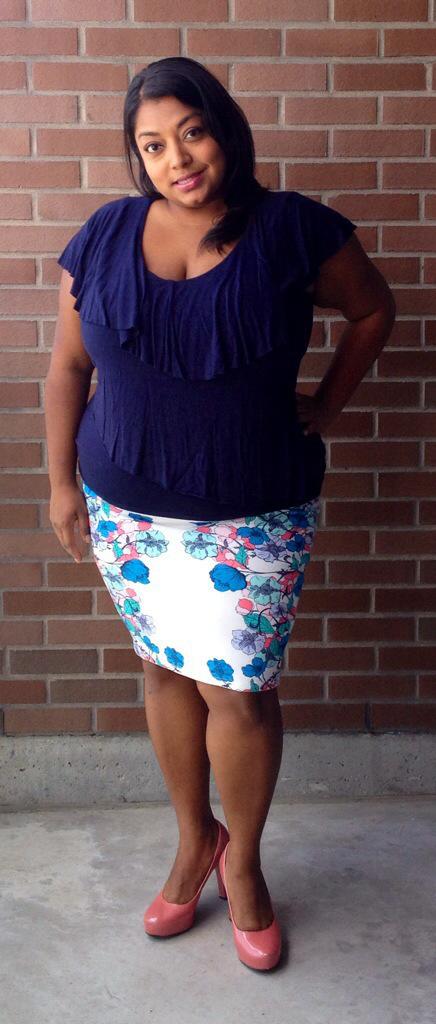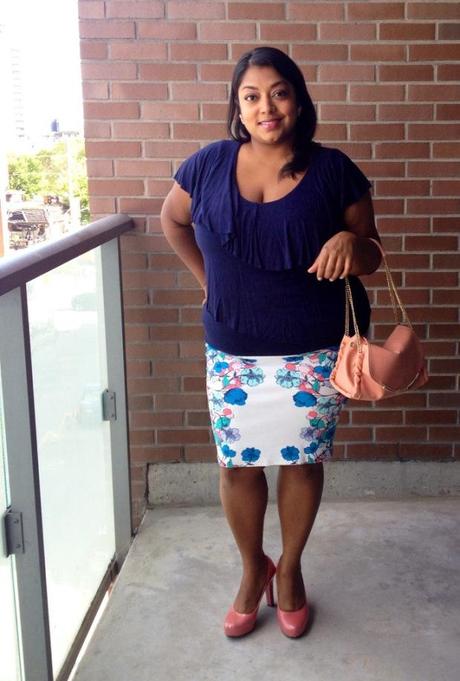 This outfit of the day had to do double-duty as a office appropriate work-outfit AND  comfortable enough to Lindy Hop in immediately after work with SWING TORONTO in front of the Gazebo of St. James Park (King/Jarvis Sts)!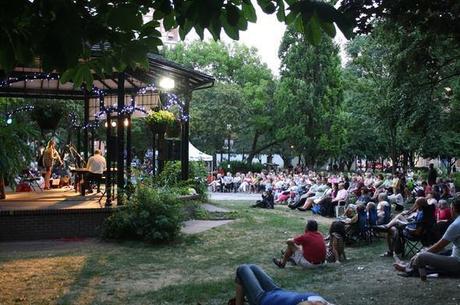 For dancing in the park….the heels had to go.  Sooooo these navy flat peep-toes (Payless) worked out perfectly….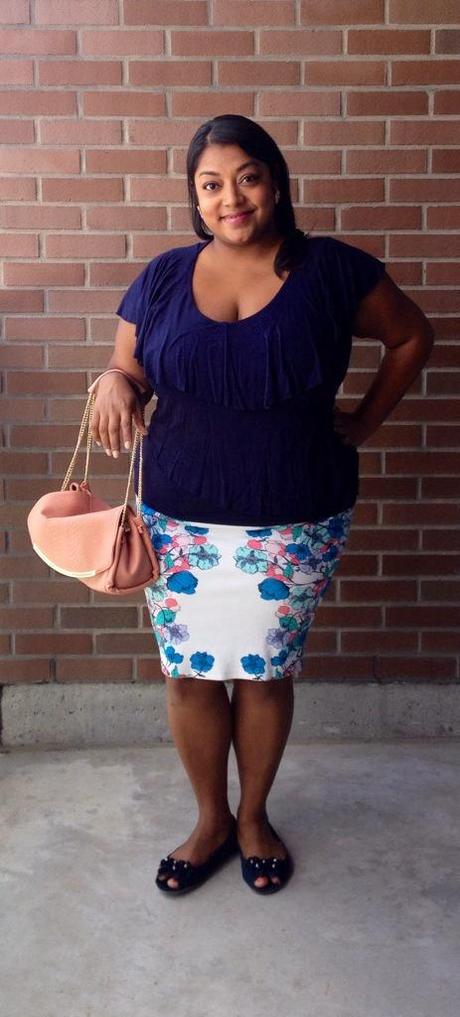 .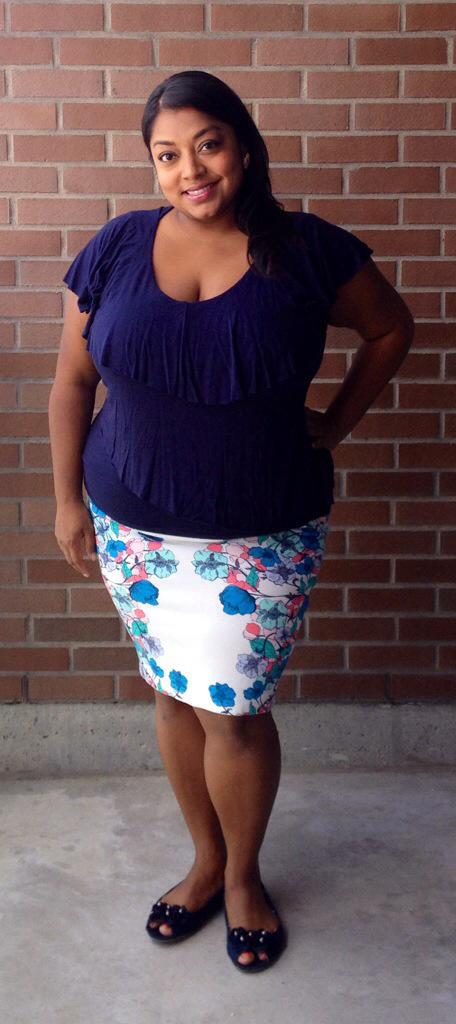 As you can see, dancing in St. James Park isn't the easiest thing to do…..the grounds are pretty beat up and kinda tricky for dancing on.  Not like that stopped us or anything.  Check me out friends!!!  :)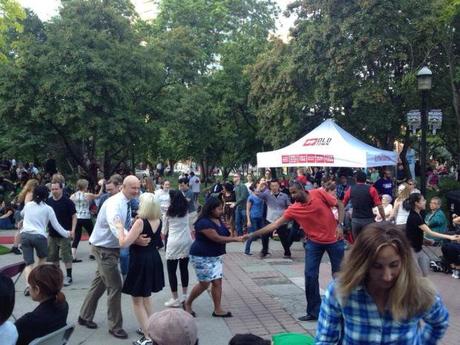 Special thanks to Liz for taking this perfect shot :)
Turns out Old Town Toronto took a bunch of pictures too.  Check out a few during the swing lesson by Swing Toronto before the band went on…..click here for their full photo album of this event.
Swing Toronto's lesson before the Band went on….Photo courtesy of Old Town Toronto
Love that this city has soooooo many outdoor music & dancing opportunities….
Photo courtesy of Old Town Toronto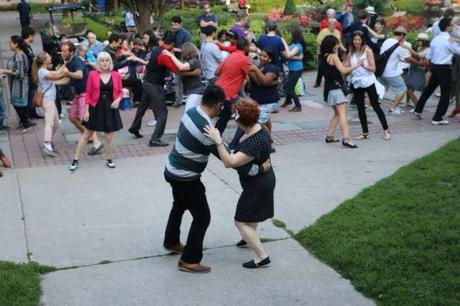 Photo courtesy of Old Town Toronto
Here's a few snaps from at Harbourfront Centre's Dancing on the Pier event earlier this month.  I love this city!!!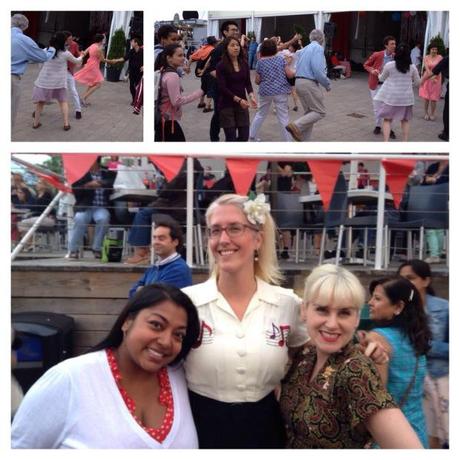 Dancing on the Pier a few weeks ago….with fellow Toronto Vintage Society sistas: Liz (The Vintage Inn) and Erin (Delovely Delightful)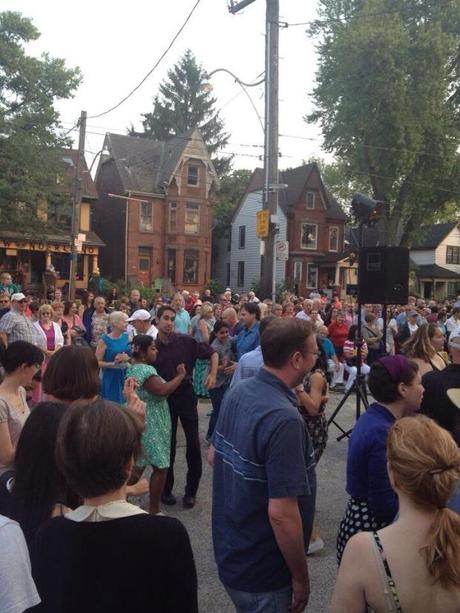 Yet another Swing Dancing in the Streets pic…from 2014 The Beaches Jazz Festival (this past weekend) with Toronto Lindy Hop  Can you find me?  Click here for outfit details on this Seafoam Swirl dress
How I Got The Look:
Floral pencil skirt from H&M; Navy top from Reitmans; Navy flat peep-toes from Payless; Pink heels from MTNY; Purse from Your Big Sister's Closet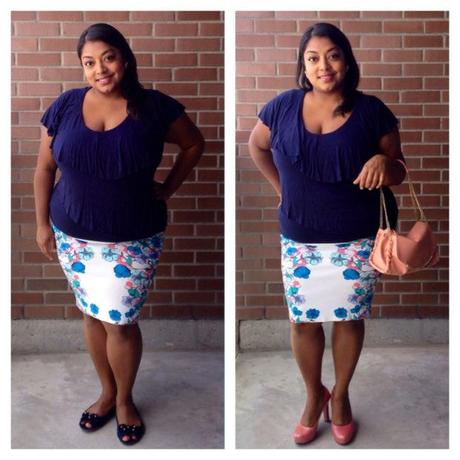 Have you made it out to any outdoor music and dancing events in Toronto this summer?  Which ones?  Tell me all about the in the comments section friends!
Have you LIKE'd the Petite Plus, Meow's Facebook Page yet?
LIKE. Share. Tell A Friend, friend  :)