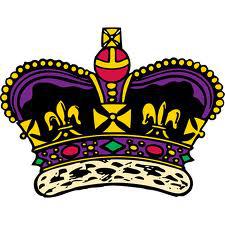 Jacksonville.com reports
on why
Florida continues to wear the crown
.
A Jacksonville toddler was wounded while playing with a gun Monday, police said, and investigators and neighbors tried to figure out why the boy got his hands on the weapon.

Paramedics were called to the Azalea Ridge apartments at 8151 Alderman Road about 10:30 a.m., according to the fire department. They transported the 3-year-old to Shands Jacksonville hospital.
His condition was unknown, but police said the wound was not serious.

The child, who was not identified, got the gun from under his parents' mattress, police said.
I realize this can happen anywhere, and does, but it happens more often in states like Florida where true freedom reigns as far as guns go.  Luckily there are laws.
Leaving a loaded gun accessible to minors can result in charges that range from misdemeanor to felony, according to Florida law.
Now, that's not exactly true. The statement should read "IF they decide to charge someone, THEN the charges can range from misdemeanor to felony." The fact is they often don't even bother.
What's your opinion? Is this a small price to pay for all that freedom? Or is this a disgraceful and unavoidable and unacceptable result of the lack of proper gun control, about which something needs to be done?
Please leave a comment.