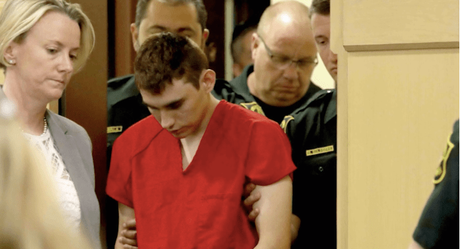 Florida school shooter, Nikolas Cruz has been formally indicted.
According to CNN, Nikolas Cruz was indicted on 34 counts of premeditated murder and attempted murder in connection with the shooting that left 17 people dead at Marjory Stoneman Douglas High School.
A Broward County grand jury charged
the 19-year-old Florida gunman on Wednesday with 17 counts of premeditated murder in the first degree and 17 counts of attempted murder in the first degree.  Cruz could face execution if convicted of first-degree murder. Broward County Public Defender Howard Finkelstein, whose office is representing Cruz, has said the teen would be willing to plead guilty to avoid a death sentence. Finkelstein said Cruz is deeply troubled and remorseful over the shooting.