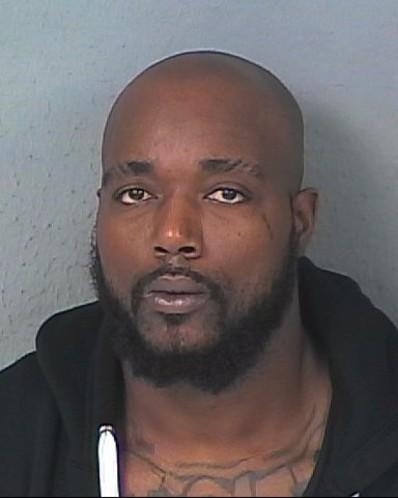 George Mason III
Local news reports
His half-brother Gabriel "Bo" Taylor lived there with their mother Tracy Taylor and their 81-year-old grandmother, Jannie V. Taylor. So did Tracey's other son, Ralph Peyton.
"He was here every day," Donna Stanley, who lives across the street, said about Mason as she stood in the middle of the road Saturday morning. "He'd be here right now."
Instead, the 42-year-old Lutz man with a lengthy criminal record was in the hospital under police guard, accused of one of the most horrific shooting rampages in the city's history.
Police say Mason fatally shot Peyton, Jannie Taylor and Tarasha Yata Townsend, his 37-year-old girlfriend and mother of two of his daughters. Gabriel Taylor, 33, was critically wounded.
According to investigators, Mason chased Gabriel Taylor to the nearby corner of Martin Luther King Jr. Boulevard and Main Street and shot him multiple times with a 9 mm handgun. Almost in the same moment, Mason was struck by a Dodge pickup truck heading east on MLK.
Mason and Taylor were taken to Regional Medical Center Bayonet Point, where Taylor underwent surgery, Brooksville Police Chief George Turner said. Taylor was in guarded condition Saturday night. Mason has a broken back, broken leg and a broken arm, Turner said. No condition was available.