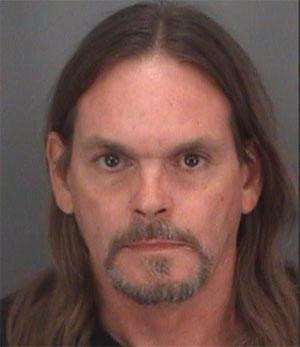 James Harrison Wolf
Local news reports
A Seminole man was arrested Nov. 18 after accidentally shooting a 17 year old under his care.
James Harrison Wolf, who has prior convictions of crimes in California, is being held on $7,500 bond at the Pinellas County Jail. He was charged with one count of being a felon in possession of a firearm. Wolf also is a registered sex offender.
According to the Pinellas County Sheriff's detectives the shooting happened just before midnight Sunday, Nov. 17, at a private residence on Anchorage Circle in Seminole. 
Detectives said Taylor Titus, 17, left his home about 9 p.m. without telling his caregivers, James Wolf, 55, and Nancy Wolf, 56, and returned home shortly before midnight. When Titus got home, Wolf was preparing to go to sleep and had turned off all the lights in the home. Wolf then heard a noise coming from the back of the home, grabbed his handgun and went to check his residence.
Wolf noticed a subject near the backdoor and ordered him to freeze. The subject began to walk towards Wolf. Wolf then fired one shot, hitting the subject. When the subject stumbled towards Wolf, he realized it was Titus.