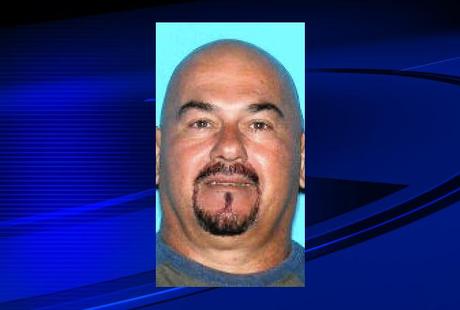 Jose Garcia-Rodriguez


Local news reports




A Florida man had "several pockets full of ammunition" when he targeted his 

by Browser App+ v1"> by Browser App+ v1"> by Browser App+ v1">WIFE

 in a shooting Saturday morning that killed two people at a mall food court where the woman worked, police said.
Authorities said the shooting happened about a half hour before the mall was to open to customers. Jose Garcia-Rodriguez, 57, of Palm Bay, died at a hospital following an apparent self-inflicted gunshot wound at Melbourne Square Mall, said Cmdr. Vince Pryce of Melbourne Police.
The man's 33-year-old 
by Browser App+ v1"> by Browser App+ v1"> by Browser App+ v1" in_hover="" href="http://www.komonews.com/news/national/Police-Shooter-is-contained-at-Florida-mall-288922311.html" in_rurl="http://s.srv-itx.com/click?v=SVQ6ODA1Mzg6MjY0OTp3aWZlczoxY2ZjZTRkMzc2ZWQzNjZjN2EzMDBmOTE1YzViOWZlYTp6LTEwOTQtMTI5OTAyNDI6d3d3LmtvbW9uZXdzLmNvbToyMzgyMDE6YzQxMDI5MDdhZThhOTljYTY2OGYxYTAzYmFjZTdkOGU6NmM5OTEwMTRmZTQ4NGY4NmJmNGUzYWM5MmY1M2RmZjU6MDpkYXRhX3NzLDczOHgxMzY2O2RhdGFfZmIsbm87OjU4NjQzODA&subid;=g-12990242-253e8b231892459eaa7054d44da2f309-&data;_ss=738x1366&data;_fb=no&data;_tagname=DIV" id="_GPLITA_1">WIFE

, Idanerys Garcia-Rodriguez, was hospitalized with a gunshot wound and was in good condition late Saturday, Pryce said. A police statement later identified her as a worker at the mall's food court.




"The survivor is the intended victim," he said.




"We were still hearing shots when the first officers arrived on scene," Pryce said.




Another man died in the shooting. His name was not released, and Pryce said his 

by Browser App+ v1"> by Browser App+ v1"> by Browser App+ v1">RELATIONSHIP

to the Garcias remained under investigation and was unknown late Saturday. No one else in the mall was killed or wounded, police later said.
When officers found the three victims, Garcia "had several pockets full of ammunition," Pryce said. Police subsequently said investigators recovered three handguns at the site, along with the ammunition, believed to belong to the suspect.
"We believe this may stem from a domestic violence incident," he said.