The Wardrobe Shop sent me an item for review free of charge. All opinions are my own!
Cupcake Doll
Does anyone remember Cupcake Dolls? When I was little, those were my ultimate favorite toy. With their frosting hats, and their delicious scents, and all of the little accessories and sets; they were the sweetest toys and I adored them. I'm not sure if they were a product of the 80's or the 90's; I remember by the time I was about 7 or 8 they were getting harder to find and phased out completely a few years later.
This outfit reminds me of a Cupcake Doll. It's the ultimate confectionery ensemble, from the pastel green of the dress to the delicate lace of this Wardrobe Shop shawl, to the ever-so-girly polka-dot flowers in my hair. I don't think I have ever felt more feminine, and that's saying a lot as a woman who wears dresses 90% of the time.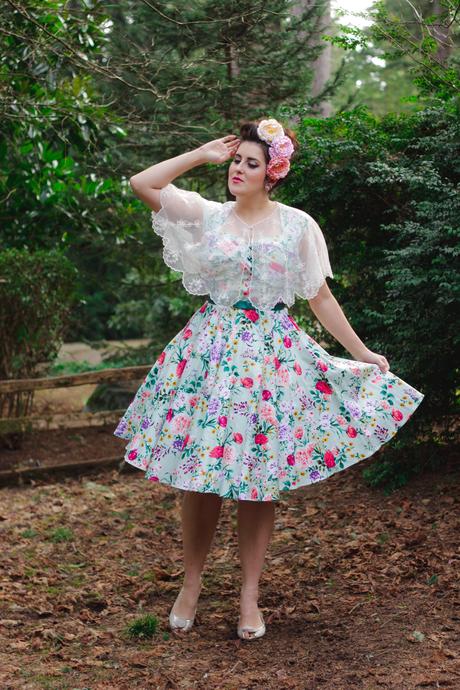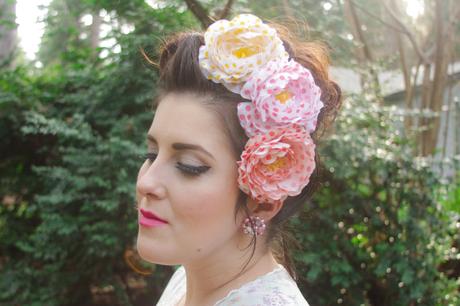 I thought this was the perfect sugary outfit to showcase this beautiful Wardrobe Shop shawl, though, and I will be wearing the entire affair to a Valentine's Day Tea Party with my cousins next week It's a yearly event, and requires the prettiest, sweetest, most feminine attire possible. When Katerina contacted me to collaborate, we discussed several options before finally settling on a little review of one of their delicate shawls. I was immediately drawn to this sheer embroidered number.  It has an air of flapper about it, yet could work over almost anything as that one accessory that sets you apart.
It has a pretty little rhinestone button, and the embroidery is so lovely. My only complaint is that it isn't made of the softer lace material, but a slightly rougher netting. I would love it if the material was as soft as it looked, but since it's meant to be worn over other things it's not a big issue. I think this would be GORGEOUS in a wedding, though that's not something I'll ever get to do again. Perhaps it's time to break out my wedding dress just for fun.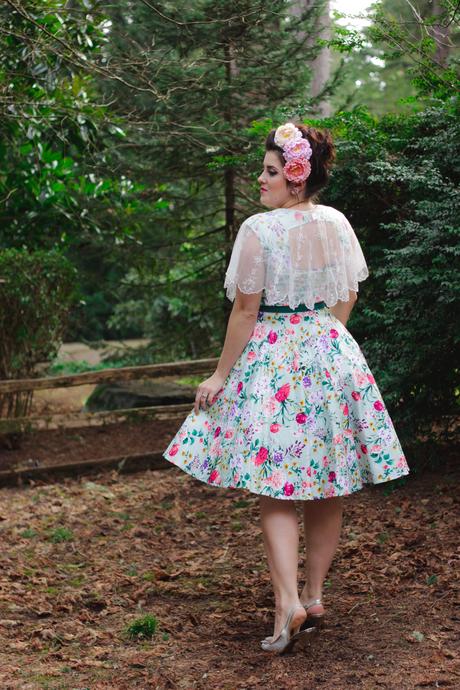 Be Mine
And, the collaboration couldn't have come at a better time, since it's the month of love and romance and all things sweet! I am looking forward to following a theme this month, and have so many Valentine's inspired outfits all month long. The more settled I get in my style, the more I want to follow themes and coordinate perfectly and create a pretty magazine of retro and vintage looks.
My husband and I are planning to go away without the kids on the weekend before Valentine's Day (I'd better not get sick!) for a day of antiquing and thrifting and exploration. We haven't been able to explore sans-kids for a long time, but Evie is finally well on her way to being fully weaned (she only nurses at night now!) so we can finally leave for a full day and not worry that she'll just not eat all day (which she has done before) until she sees me. I am so looking forward to alone time with my man!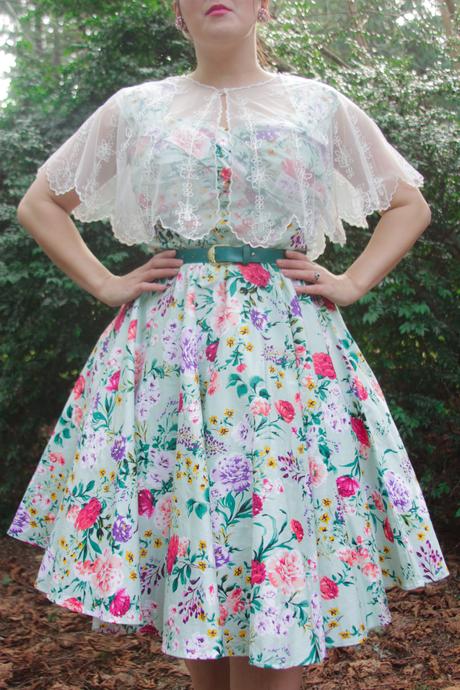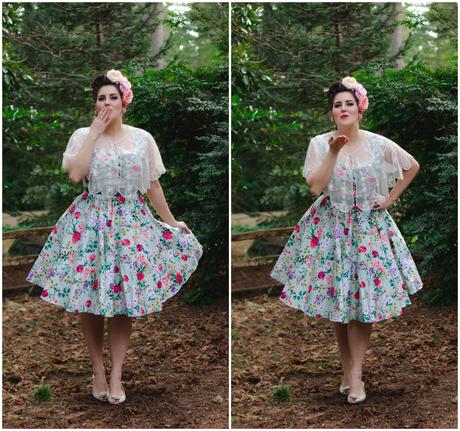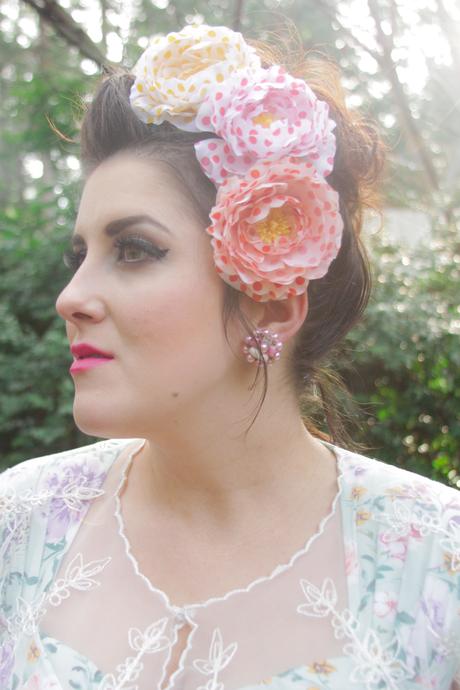 I haven't quite figured out what I'll wear yet (travesty!) but of course it'll be something fancy and pink or red, and romantic. And most likely catered to my husband's preferences; while he appreciates the way I dress, he definitely likes florals and feminine cuts much more than wiggle styles or bold solid dresses.
It's always interesting when I explore styles that I tend to wear less often, like the  Bettie bang and the more rockabilly style, as he very much does NOT like that look. Obviously, he never tells me what I can and cannot wear, but I love putting together an outfit that he enjoys. Luckily, our tastes run in the same direction; I much prefer a soft, feminine look to the fierce, rockabilly look. (Rockabilly is fun, though, don't get me wrong!)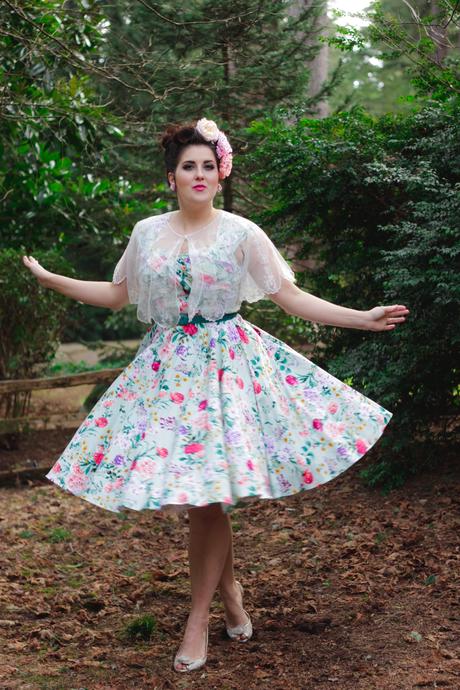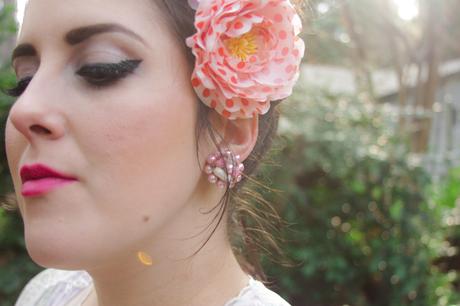 Do you have any plans for Valentine's day? Aside from the weekend expedition, we will also be going out to a fancy dinner on the actual day. It is our prerogative to find the best steak in town!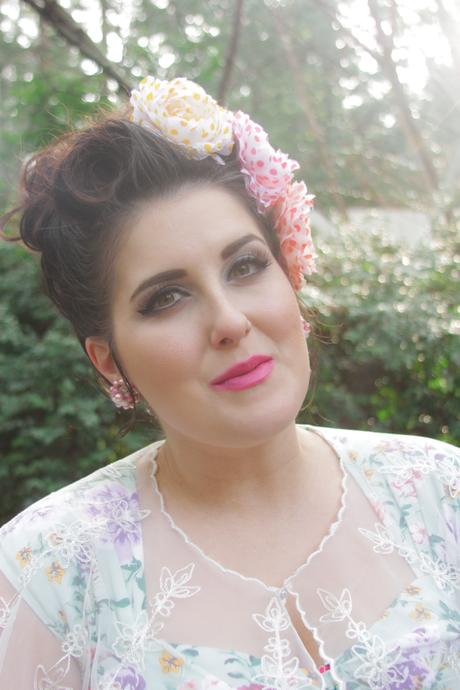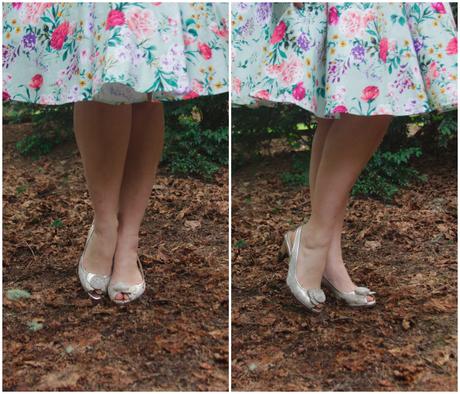 I hope you have all had a wonderful weekend! We are currently enjoying snow that has stayed all day long. I can't believe our luck!
Dress, Amazon | shawl, c/o Wardrobe Shop | shoes, (my wedding shoes!), Macy's | belt, thrifted | hair flowers, bought as individuals from Michaels crafts | petticoat, Amazon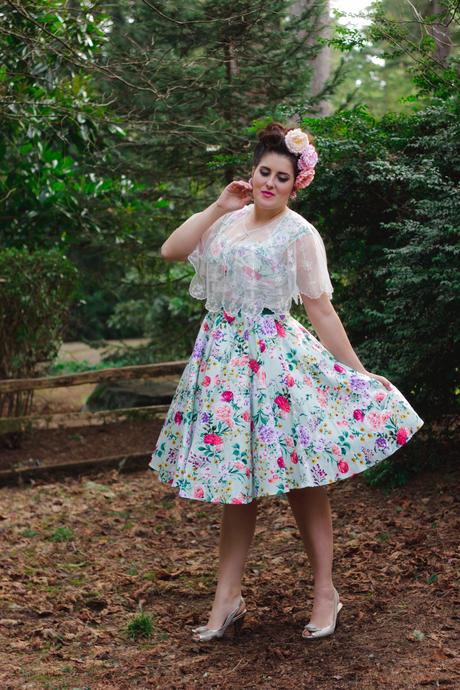 Save
Save
Save
Save
Save
Save
Save
Save