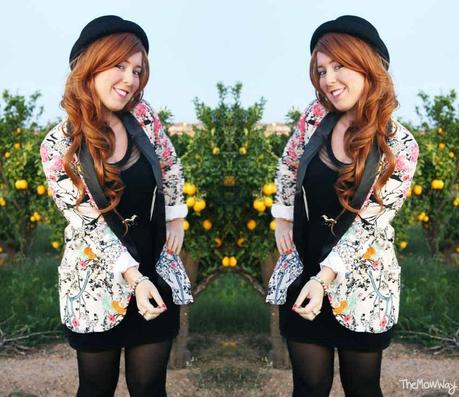 Good morning from Manchester! I'm here on holiday, spending time with my friends and family! Took these photos on Sunday evening, the day before we left to come over. It's incredible that it's November and the temperatures are so warm! On Sunday lunchtime it was around 28 degrees!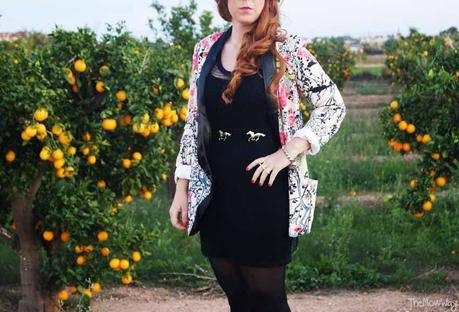 Oh, I'm loving floral blazers this autumn! In love with this lovely one from Persunmall (see it here!)! It's very similar to one I eyed in Zara a few weeks ago for almost double price! I always say the same thing, but I really like versatile items! I can see myself wearing this blazer with some black trousers and a shirt to work. I really like being able to make the most of the items I have. I really like the slightly oversized look, for anyone thinking of getting it, as a reference I got a size L and it fits nicely, I wouldn't have liked it smaller. (As a reference I am usually a size UK10).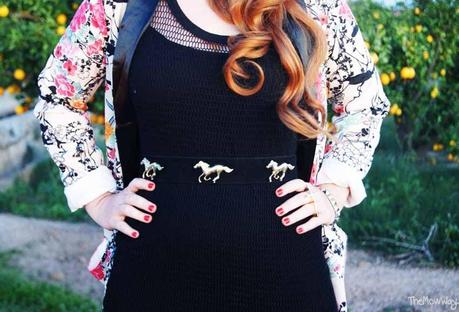 And my favorite belt.. it's so cute and comfy! The back is elasticised, so one size fits (almost) all.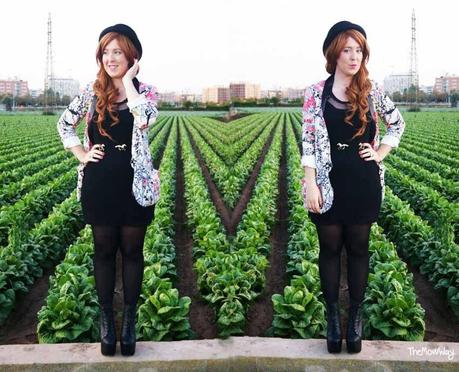 Do you like floral blazers? how would you style it?

Leave your thoughts below!
What I wore:Blazer c/o* Persunmall (here)Mesh dress: Zara (7)Slip: HM (6)Hat: Primark (12)Belt: Blanco Suite (9)Booties: Jeffrey Campbell Freda (50)
Bloglovin' 

♥

Twitter 

♥

Pinterest 

♥

Instagram

♥

Facebook 

♥ 

Google+