Friday is with us once again.  It has been a week where my work has been yet again been blighted by the rain.  On the plus side this does mean I have been able to catch up with other things in the dry….nothing exciting, just the dreaded tray piled high with statements, receipts, invoices, etc!
Now not that my paperwork leads me to want a drink but it is Friday and therefore cocktail time!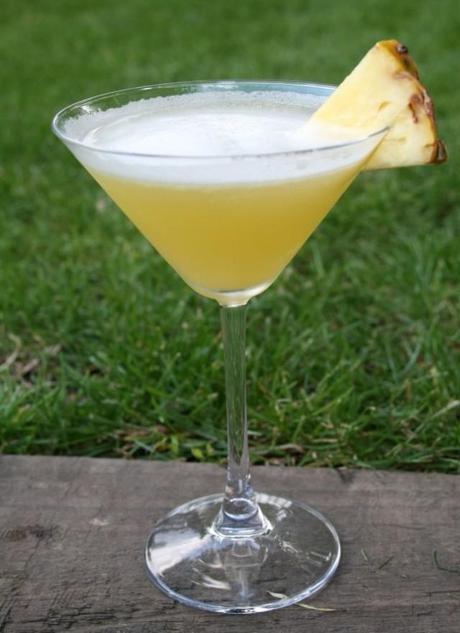 Flirtini
2 large chunks of fresh pineapple
15ml orange liqueur
15ml vodka
30ml pineapple juice
Champagne
Muddle the pineapple and orange liqueur in a mixing glass.  Add the vodka, pineapple juice and ice. Shake and strain into a cocktail glass, top with Champagne.
This one is lovely!  Pineapples are one of my favorite tropical fruits and their flavour in this drink is great.  Have a happy weekend, hopefully we will have some dry weather and can get into our gardens, even if it's just to sip our Flirtini's!