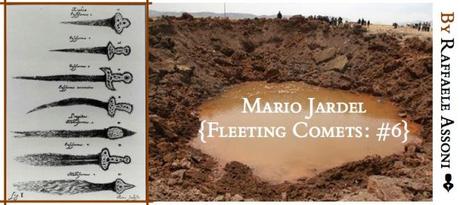 Surely his was not a meteoric career, it was certainly impressive considering the consistency of performances over the years, but just as certainly his experience in the Italian league miserably failed, disappointing everybody in every way for the manner in which an extraordinary footballer was ruined by the excesses off the field. Alcohol and cocaine (to which he admitted), depression and subsequent weight-gain led Mario Jardel on Sunset Boulevard not yet thirty years old, making it impossible to continue to play at high levels and to show the good things he had done before.
Born in 1973, the Brazilian striker was physically imposing, an a ruthless man in the box. To understand the magnitude of his feat one needs to read carefully the numbers that concern him before his arrival in Italy. He began his professional career at 18 in the Vasco da Gama in Brazil, where with fifteen appearances he collected three goals and two championships. In 1995 was the transition to Gremio, when he scored ten goals in thirteen games, winning the championship and the Copa Libertadores Gaucho (as top scorer) and especially the first call to the National team.
Jardel's name began to circulate in the Old Continent, and with greater foresight in the case of Porto. In four seasons there, Jardel scored 130 goals in only 125 games, winning three Portuguese titles, five cups and the title of top scorer each time. (He also won the first of two Golden Boots.) Despite these incredible numbers, no big club moved to sign him. Then in 2000 he signed for Galatasaray, where, not to contradict himself, he scored 22 goals in 24 games leading the team coached by Mircea Lucescu to win the Turkish Cup and especially the European Super Cup, beating Real Madrid 2-1 with a fantastic double. At the end of that season he returned to Portugal to wear the shirt of Sporting Lisbon. Even in this experience, the numbers scream: 53 goals in 49 games and success in the Championship, Portuguese Cup and Portuguese Super Cup. The icing on the cake, Jardel wins the Golden Shoe again.
Then something breaks in this perfect toy. The following year he registers only 19 appearances (albeit with 11 goals) and his body begins to change. A few extra pounds, a sad and absent look, and some off-field troubles begin to accompany him to the abyss. He tries in England with Bolton, but he does not score even once. He's only 31 when Ancona calls him, counting on his desire for redemption. But upon his arrival in Italy in January, he seems unrecognizable, almost disfigured. He plays only a few months, spending more time in the infirmary and in the stands rather than in the field, recording only three appearances without goals. Then he moves to Argentina, with the Newell's Old Boys, and even in this case, attendance and goals are minimal.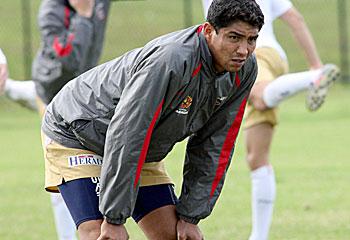 It starts at this point a long wandering around trying to get back to being the Jardel of old time or perhaps (and more likely) to make the salaries that could allow him to live and solve his problems outside football. Since 2005, he had changed twelve teams: Alaves (Spain), Goias (Brazil), Beira Mar (Portugal), Anorthosis (Cyprus), Newcastle Jets (Australia), Criciuma (Brazil), Railways (Brazil, where he grew up young), American Football Club (Brazil), Flamengo-PI (Brazilian Series D), Cerno More Varna (Bulgaria), Rio Negro and Al-Taawoun (Saudi Arabia), where he currently plays. He was not the first nor the last. Many players in the past, and also in the present, have had to face the ghosts of depression, drugs, alcoholism and a wild life. However, the duration, intensity and consequences of the tragedy being experienced by Mario Jardel are perhaps not comparable to other footballers. He lost everything in no time: money, fame, health, and family. In 2008 he admitted that he tried cocaine for the first time in 1999 during a party in Brazil. Divorced, was separated from his children and spent nights surrounded by women, alcohol and drugs. He spoke of a 'destiny already written', since his parents were both alcoholics, saying that when the drug's effects passed, he felt sadness and anguish, and so he increased the dose more and more. Once he went on for eight days continuously, "I had become a snowball."
The Italian parenthesis in Ancona was very brief and definitely not enough; never, not even for a moment you could admire the talent of one of the most prolific striker in the last fifteen years. But very memorable and funny was his presentation. Just before the first whistle of Ancona v. Perugia, he went under the curve of fans to greet them and take the first (and only) applause. There was nothing strange, except that he went under the wrong side, and the fans taunted and mocked him. (Small and weak justification, the fact that the two teams had the same colors.) It took a few days of training and a disastrous couple of games for the home fans to expose the banner "Lardel back home," playing on the player's name and turning it into a synonym of "obese." ♦
The original Italian version of this entry is available here.