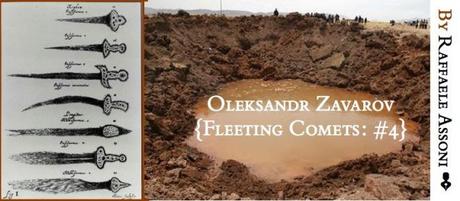 Munich, 25 June 1988, final of the Europeans between Holland and the USSR: this date not only marks a great and well-deserved success by the Dutch in the continental competition, but it marks the end of Valeriy Lobanovskyi's national team—a solid, compact squad, tactically perfect, which could also count on great individuals: the goalkeeper Rinat Dasaev, the bomber Oleg Protasov, Igor Belanov and a rising star of European football, Oleksandr "Sasha" Zavarov. Born in 1961 with a slim physique, Zavarov exploded with Dynamo Kiev. It was from the Soviet team that Juventus, at the end of the European, bought him.
His purchase sparked much discussion and writing. First of all, expectations were high around the player, both for its great quality and because he was called to replace the great Michel Platini, retired the year before at only 32. Secondly, because he was the first Soviet player to land in the Italian league, at a time in which transfers carried a certain political weight. Indeed, it was through the good offices of Fiat with the Soviet government, then led by Gorbachev, that the operation was possible, just as it had happened a few years earlier with the Polish government when Juventus acquired Zibi Boniek.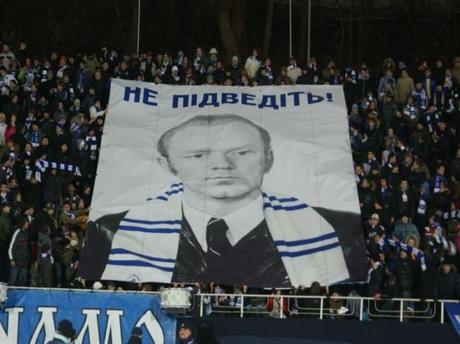 Zavarov, however, arrived at the wrong time in the wrong place. The Juventus managed by Dino Zoff was a mediocre team that had a hard time in that season to win a UEFA placement and Sasha found many difficulties: he could not move without the translator, was not suitable to the tactical loom of the Turin giants and the Italian Serie A was probably "too much" for him, used to a softer pace, more space on the field and especially to being part of an army, Dynamo Kiev, which for years was superior in all respects to home rivals. The legacy of Le Roi Michel oppressed him to an extreme: the year next to his arrival, he requested and received permission to leave the number 10 to wear the number 9.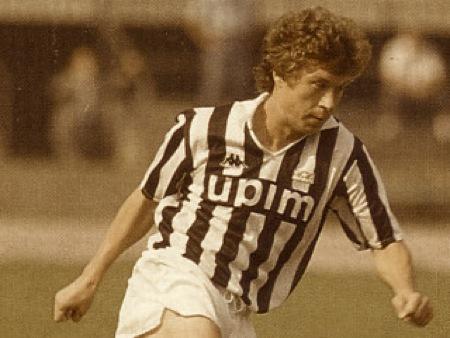 After an anonymous first season, Zavarov started better on his second year in Turin but then fell back into the apathy that had distinguished him when he first arrived in Italy. (A distinctive idea regarding Ukrainian football has been that of laziness. In the words of Jonathan Wilson, only Andriy Shevchenko could truly be said to have prospered having left the Lobanovskyi fold: Zavarov was a flop at Juventus, and Serhiy Rebrov did nothing at Tottenham.) He ended up living near the edge of a team that won two trophies, the Italian Cup and the UEFA Cup, becoming the first alternative to a surprising Toto Schillaci and an emerging Pierluigi Casiraghi. In 1990 he was given to Nancy in France where he stayed for five seasons, to then end his career, at 37, in the small Olympique de Saint-Dizier. After retirement, he started coaching smalls clubs in France, Germany and Kazakhstan, before returning home to sit on the bench of Arsenal Kyiv Metalist, his current club.
A portrait of the sad player, never smiling, and a shy man of few words and even fewer cameras and microphones, Zavarov was unable to confirm the good things showed in previous seasons; when he arrived, he was undoubtedly crushed by the pressure due to the high expectations of the public and Juventus media, accustomed to the class and the extraordinary performances of Platini. He also had to play in a position not properly suited to his qualities and characteristics: he was often deployed as a first striker, while he favored a more nuanced attacking role to better escape the raw marking of rough Italian defenders such as Ferri, Vierchowod, Nela, Bruscolotti (just to name a few). Zavarov scored many goals at home, but he was primarily a formidable assist-man who supported the game from more distant or secluded positions, thanks to his better technical move: a fake movement of the body, followed by a deep and precise pass. Aggressively marked in the box, he turned into a mysterious object who was never able, again, to showcase his innate elegance. ♦
The original Italian version of this entry is available here.