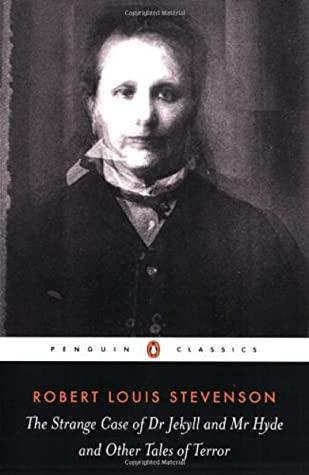 ABOUT THE BOOK:
"The Strange Case of Dr. Jekyll and Mr. Hyde" Stevenson's famous exploration of humanity's basest capacity for evil, has become synonymous with the idea of a split personality. More than a moral tale, this dark psychological fantasy is also a product of its time, drawing on contemporary theories of class, evolution, criminality, and secret lives. Also in this volume are "The Body Snatcher," which charts the murky underside of Victorian medical practice, and "Olalla," a tale of vampirism and "The Beast Within" which features a beautiful woman at its center.
This new edition features a critical introduction, chronology, suggestions for further reading, explanatory notes, and appendixes, including an abridged extract from "A Chapter on Dreams" and an essay on the scientific context of Jekyll and Hyde.
LISTEN TO AN EXCERPT:
MY REVIEW: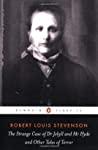 The Strange Case of Dr. Jekyll and Mr. Hyde and Other Tales of Terror by
Robert Louis Stevenson
My rating:
5 of 5 stars
The Strange Case of Dr. Jekyll and Mr. Hyde by Robert Louis Stevenson is an 1886 publication.
What a strange case, indeed!
This classic tale of horror is one that, of all the old movies, like Dracula, the Wolfman and Frankenstein and all their various incarnations, I watched repeatedly growing up, I just didn't really care for all that much. I did, later in life, watch a movie version of this tale starring Spencer Tracey, and an all- star cast, which was petty good.
Still, when it came to reading the book, unless it was a classroom assignment, I don't think I ever volunteered read it, and if I did read it somewhere back there, I honestly couldn't recall it, which is why I decided to select it for my classic horror Halloween read, this year.
Everyone knows the setup for this short story. A scientist, Dr. Jekyll, is resentful of having to repress the darker side of his nature and happens across a solution- one that allows him to express this side of himself by becoming, through the aid of 'medication', Mr. Hyde.
People who encounter this Mr. Hyde is put off by him, and do not understand his hold over the respectable and well-liked, Dr. Jekyll.
As the good doctor proceeds with his experiments, he discovers he is almost addicted to his alter ego- who is gradually becoming the dominant personality and becoming more and more dangerous with each passing day.
This is one horror/sci-fi story, one could find all manner of allegory, making it one of the more thought-provoking tales of this genre.
My mind went to the duality of people who often present one face in public, hiding their baser inclinations, exposing false morality, and hypocrisy.
Other themes are centered around the Victorian era itself, and some of the current political climate- a less obvious theme, in my opinion, but not to be dismissed.
Naturally, one could also go with the classic good vs evil trope-or even a more profound nod at spiritual warfare- as the good side of ourselves continually does battle with the dark side, and the fear that our darker impulses will win out in the end.
Bottom line- All these possible themes make sense, and they each give readers a great deal to chew on, so that the book is not just a horror novel, but a classic in many other ways as well.
Overall, I'm pleased I chose this novella to read this year. I'd considered it many times in the past, but always vowed to read it 'next' year. Now, I wish I had not waited so long!!
GET A COPY HERE:
https://www.amazon.com/Strange-Jekyll-Other-Tales-Terror-ebook/dp/B093YFWK13/

https://www.amazon.com/Strange-Jekyll-Other-Tales-Terror/dp/B07W94HHDR/

https://www.barnesandnoble.com/w/strange-case-of-dr-jekyll-and-mr-hyde-robert-louis-stevenson/1100078677
ABOUT THE AUTHOR: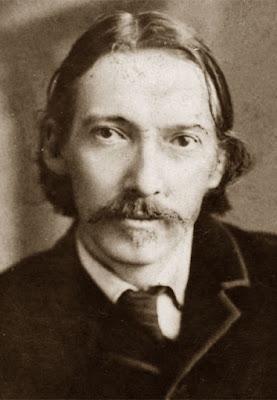 Robert Louis Stevenson was born on November 13, 1850, in Edinburgh.
Raised in the bosom of a wealthy family, his father was an engineer, he studied at the university in his hometown. From his childhood he had a penchant for literature. Influenced by Sir Walter Scott's narrative, many of his stories are set in the Middle Ages, although perhaps the Pacific is the literary space that he most successfully explored. Suffering from tuberculosis, he was forced to travel continuously in search of climates appropriate to his delicate state of health. His first published writings are descriptions of some of these trips. Thus, "Inland Trip" (1878) tells of a canoe trip through France and Belgium that he had made in 1876, and "Donkey trips through the Cevannes" (1879) the vicissitudes of a trip on foot through the mountains of the south of France, in 1878. One of his later trips took him, on an emigrant ship, to California (1879-1880), where, in 1880, he married the American divorcee Fanny Osbourne. Another of them consisted of a pleasure cruise through the South Pacific (1889) to the Samoa Islands,
where he and his wife remained until 1894, in a last effort to regain the writer's health. The natives gave him the name Tusitala ('the one who tells stories'). There he died at the end of that same year, died at the age of 44 of a brain hemorrhage on December 3, and was buried on top of a mountain, near Valima, his Samoan home. He wrote at least three masterpieces: "Treasure Island," "The Black Arrow," and "The Strange Case of Dr. Jekyll and Mr. Hyde." In two of them he created two characters that have passed into the gallery of archetypes of European literature: Long John Silver, the cunning pirate in whose dark plans there is always a drop of humanity that ends up winning the hearts of readers; and Dr. Jekyll,
His novels include "David Balfour and Weirde" (1886), "The Black Arrow" (1888) and "The Lord of Ballantree" (1889). The unfinished "Weir of Herminston" (1896) is considered his masterpiece, as the fragments that are preserved contain some of the most beautiful passages he wrote.