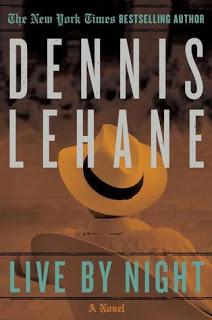 ABOUT THE BOOK:

Boston, 1926. The '20s are roaring. Liquor is flowing, bullets are flying, and one man sets out to make his mark on the world.
Prohibition has given rise to an endless network of underground distilleries, speakeasies, gangsters, and corrupt cops. Joe Coughlin, the youngest son of a prominent Boston police captain, has long since turned his back on his strict and proper upbringing. Now having graduated from a childhood of petty theft to a career in the pay of the city's most fearsome mobsters, Joe enjoys the spoils, thrills, and notoriety of being an outlaw.
But life on the dark side carries a heavy price. In a time when ruthless men of ambition, armed with cash, illegal booze, and guns, battle for control, no one--neither family nor friend, enemy nor lover--can be trusted. Beyond money and power, even the threat of prison, one fate seems most likely for men like Joe: an early death. But until that day, he and his friends are determined to live life to the hilt.
Joe embarks on a dizzying journey up the ladder of organized crime that takes him from the flash of Jazz Age Boston to the sensual shimmer of Tampa's Latin Quarter to the sizzling streets of Cuba. Live by Night is a riveting epic layered with a diverse cast of loyal friends and callous enemies, tough rumrunners and sultry femmes fatales, Bible-quoting evangelists and cruel Klansmen, all battling for survival and their piece of the American dream. At once a sweeping love story and a compelling saga of revenge, it is a spellbinding tour de force of betrayal and redemption, music and murder, that brings fully to life a bygone era when sin was cause for celebration and vice was a national virtue.
READ AN EXCERPT:
MY REVIEW:

Live by Night by Dennis Lehane
My rating: 4 of 5 stars
Live by Night by Dennis Lehane is a 2012 William Morrow publication.
Dennis Lehane is a prolific writer, proving he can write in many styles, present day or historical, with the same flair and depth.
I love historical fiction, and crime fiction, so I knew this book was going to appeal to me.
However, I wasn't expecting this excellent character study of Joe Coughlin, the son of a police officer, who back in the mid-twenties gets involved in petty crimes, convincing himself he is an outlaw, not a gangster. He falls in love with the girlfriend of a prominent crime leader and his life takes on a new direction he never could have imagined.
The historical details were stunning, the dialog and atmosphere of the times were captured perfectly. I loved the time frame the story spanned which made the book read like a saga. Watching Joe's various transformations is interesting, and is part of what draws me to these types of stories to begin with, especially, with characters, like Joe, who are not wholly bad, but once the die is cast, he finds himself surrounded by real gangsters and sucked into that vortex for many years.
Overall, this story is well written, and an absolute must for crime fiction lovers. 4 stars
GET YOUR COPY HERE:

https://www.amazon.com/Live-Night-Novel-Coughlin-Book-ebook/dp/B007HC3PUG/

https://www.barnesandnoble.com/w/live-by-night-dennis-lehane/1108621235

ABOUT THE AUTHOR: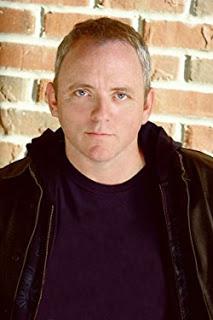 Dennis Lehane (born Aug 4th, 1966) is an American author. He has written several novels, including the New York Times bestseller Mystic River, which was later made into an Academy Award winning film, also called Mystic River, directed by Clint Eastwood and starring Sean Penn, Tim Robbins, and Kevin Bacon (Lehane can be briefly seen waving from a car in the parade scene at the end of the film). The novel was a finalist for the PEN/Winship Award and won the Anthony Award and the Barry Award for Best Novel, the Massachusetts Book Award in Fiction, and France's Prix Mystere de la Critique. 
Bio and photo from Goodreads.