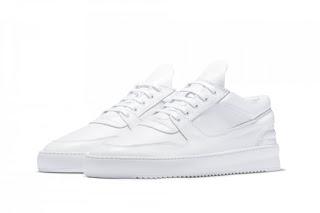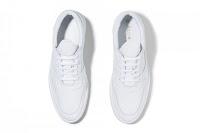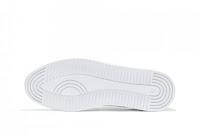 Filling Pieces Low Ultra Fundament Ripple White Sneaker
Can you ever have too many white sneakers especially if you live in the city? This is a nice crisp option from my favorite brand Filling Pieces. The Low Ultra Fundament Ripple White Sneaker features an upper of supple napa leather, a modern ripple sole, cool seaming and a slightly more mid length at the ankle. This is a great shoe to take into Spring with the bevy of cropped trousers that will be available and with the way a clean sexy white sneaker seems to anchor a fresh outfit. Available now at FillingPieces.com.
Category: Filling Pieces, Low-Tops, Men's Shoes, Men's Sneakers, Mens, Mens Footwear, Mens Spring/Summer 2017, Mens Style, Shoe Blog, Shoeography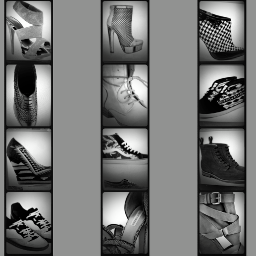 About SHOEOGRAPHY.COM:
Shoeography.com is a daily footwear blog highlighting what's new and what's hot in mens shoes, and women's fashion shoes!