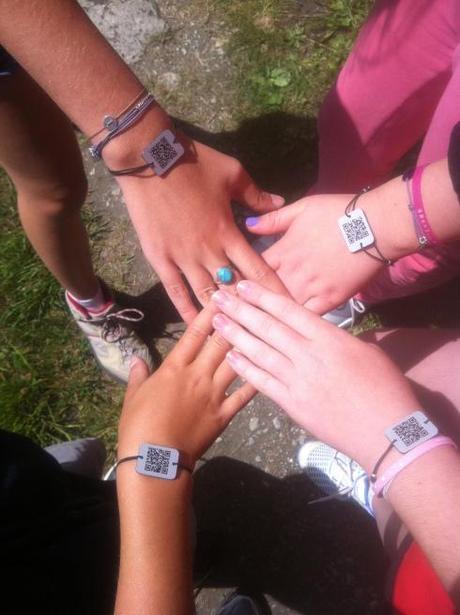 While bar hopping with my girlfriends in NYC  a couple of weeks ago, I encountered a European gentleman.  In no time at all we had struck up a conversation in French (hey, who says New Yorkers aren't friendly!). Although our chat was engaging, my keen eye for accessories couldn't help but notice the colorful bracelet worn by the tres chic monsieur.  Not just colorful, this bracelet had what appeared to be a charm, but with a QR code reader on the surface. My curiosity was piqued, and I needed to know more about the captivating trinket.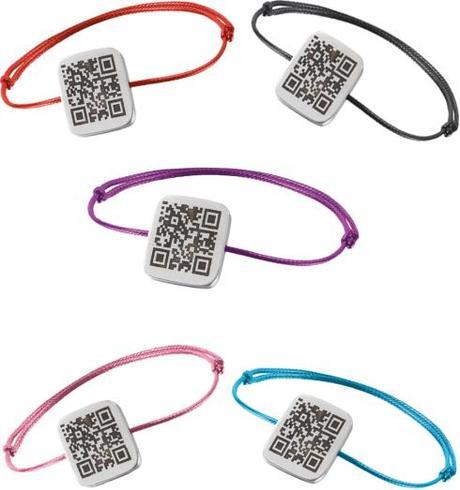 "Ah, you noticed ze 
Flash Me Find Me
", said the monsieur, who proceeded to inform me about the eye-catching arm party.  It turns out that the Flash Me Find Me is more than just an intriguing ornament and conversation starter, it is also a smart bracelet! So, how does it work?
Let's say you want to share your Facebook profile, YouTube video, website, Twitter, Spotify playlist, business card, medical information, or emergency contact…this smart little gem can easily store and make readily available all of your customized information, accessible using any free QR code reader (available on the Appstore and Google Play (see the video below to see how it works)).
The Flash Me Find Me comes in different colors and may be worn as the perfect stylistic, and highly functional, enhancement to any necklace, bracelet, key chain, or pet tag.  These accessories are perfect for social information sharing and make the perfect geek-chic gift idea for the tech lover in your life.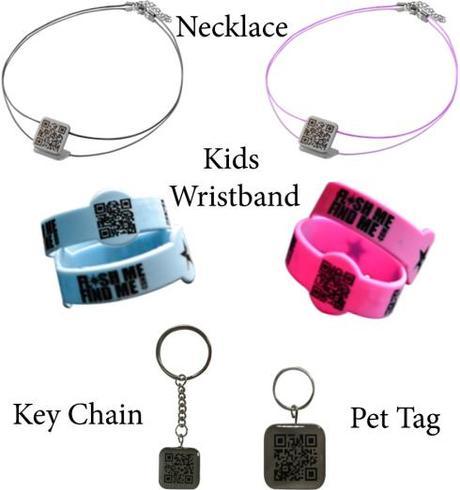 If you'd like to try Flash Me Find Me!,  all you have to do is, go to the website, and add a comment below as to which color bracelet you'd like (Last day: Monday, March 3rd). Flash Me Find Me will send bracelets* to five readers selected at random. *kids' bracelets not included.
Here's how to keep up Flash Me Find Me: 
Learn more about Flash Me Find Me: www.flashmefindme.com
Shop Flash Me Find Me: U.S. & International
Follow Flash Me Find Me on Twitter @FlashMeFindMe
Like Flash Me Find Me on Facebook
Follow Flash Me Find Me  on Instagram

Facebook

 | 

Instagram

 | 

Twitter

 | 

bloglovin'

 | 

Pinterest
Filed under: Accessories, Fashion, Favorite Finds, Gift Ideas, Giveaway, Jewelry, Tech Babe