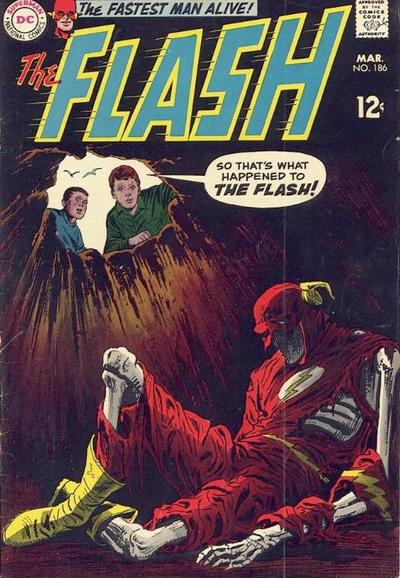 Not so long ago, Flash used to be the coolest superhero around—celebrated by millions and vouched by both web-developers and animators, Flash was fast and it made websites interesting and engaging. Flash literally ruled Webville for over 15 years; nobody ever thought that the fabled child of Macromedia would ever lose its charm.
But like they say things change and you could blame it on the new guy HTML5 who started stealing the spotlight from Flash in 2010 and the bugger also started dating Flash's earlier girlfriend YouTube. She was now double-timing: posting stuff both in Flash and HTML5. Adding insult to injury Apple also started blaming Adobe, Flashe's adopted father, for app crashes and when the shiny iPad rolled out, Flash was kept out of the deal. People were used to Flash, animators and web-developers knew Flash inside out so when news flash came that HTML5 would soon take Flash's place, there was panic in Webville. VSUAL soon got hold of the situation and decided to help those in need.
We took a good look around and found some new tools that could give HTML5 the same slick and shine Flash brought. What's even better is that these new tools could take you to higher grounds that now aging Flash is incapable of coping up with. First let's take a look at what the Hype is all about in Webville these days.
Hype uses a keyframe animation system, much like Flash, and allows users to record motion and transitions easily. Hype's scene editor runs by WebKit, one of the most advanced browser engines in terms of sheer HTML5 and CSS3 support.
The app doesn't require extensive ability as a coder. Anyone can animate using Hype and export their work to HTML5 afterwards. Hype uses WebKit to render pages and has been crafted so that anyone comfortable with using Keynote or PowerPoint can start building animations in HTML5, no code required.
Hype presents the user with a blank canvas with a timeline at the bottom. The user can then drag in images, video and text, arrange those elements and use keyframe-based animations to define where those pieces of content go.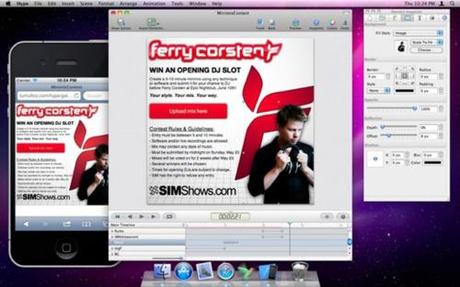 Hype is targeting three primary markets: designers looking to add animations to their websites, Flash developers who need to deploy their content on the iPhone or iPad, and existing users of HTML5.
So is that it? What happens to Adobe—will they be out of the game? Will they ever be able to avenge Flash's death? Seems likely. Say hello to Edge! After raising Flash and nurturing it for 15 years Adobe learnt quite a lot about what makes you tick in Webville. So with their experience and the genetic module inspired by Flash, they began working, top-secretly on Edge, the bigger, badder, meaner brother of Flash that sure wants to kick some applets. VSUAL has gone into the mirky layers of Adobe Labs to uncover the secrets behind Edge.
Edge enables users to create animated content using HTML5, CSS3 and JavaScript — not Flash. It's the first professional-grade HTML5 editing tool on the market and is currently available for free, as the company is looking for feedback from developers.
This version of Edge focuses primarily on adding rich motion design to new or existing HTML projects, that runs beautifully on devices and desktops.
Create new compositions with Edge's drawing and text tools.
Import popular web graphics such as SVG, PNG, JPG or GIF files.
Easily choreograph animation with the timeline editor. Animate position, size, color, shape, rotation and more at the property level.
Energize existing HTML files with motion, while preserving the integrity of CSS-based HTML layouts.
Copy and paste transitions, invert them, and choose from over 25 built-in easing effects for added creativity.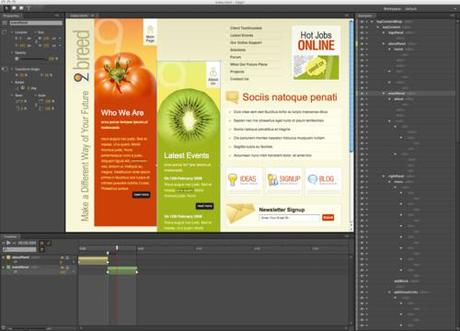 The product, which relies on strict HTML standards and does not incorporate Flash, is not meant to replace existing web design tools like Dreamweaver or Flash, but to coexist with them, enhancing Adobe's position as a leader in the future of Web infrastructure, especially as HTML5 becomes increasingly important in the world of mobile.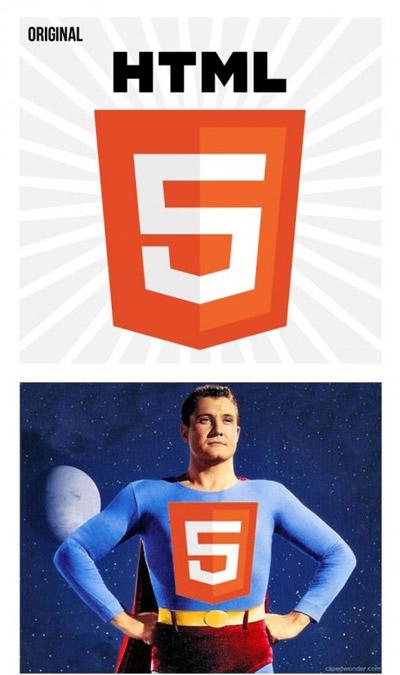 So this is it citizens of Webville. You asked for one and we gave you two new heroes: Hype and Edge to hopefully, not wipe out flash completely, but to become honorable partners like Batman & Robin or the X-Men, in fantastical adventures of the internets.