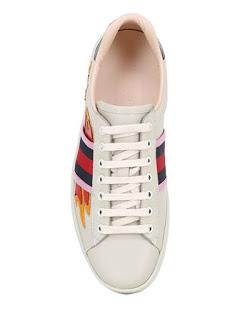 Gucci Metal Leather Flames Sneaker
Why take fashion too seriously? Outside of all the numbers, facts and figures, fashion, just has to speak to the people. For the past couple of seasons Alessandro Michele has been creating a new dialougue with Gucci's approach to fashion, men and societal norms. What he's aiming to achieve in a sense is make fashion more accessible by blurring the lines of great clothing and covetable fashion for the modern conscious and liberated man. Fashion has always gotten its cue from the times and these modern times call more individual expression through adornment, ideas and sexuality. Thus said, this Metal Flames Sneaker is a well-made fun shoe. The appliqué leather flames and metallic leather heel and vamp detailing won't be for every man but it offers up a plausible and interesting option for men who want to veer away from macho oxfords and button-ups. Available now at LuisAviaRoma.com.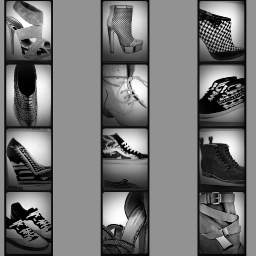 About SHOEOGRAPHY.COM:
Shoeography.com is a daily footwear blog highlighting what's new and what's hot in mens shoes, and women's fashion shoes!