I am writing this on a beautiful summers evening whilst sat in my garden.  The weather we have had really makes you appreciate the slightest rays of sun we get!
Now other than the mint leaves I don't begin to claim any of the ingredients for tonight's cocktail have come from my garden.  Although I do rather like the idea of trying to grow a peach.  The only problem is finding a suitable spot to grow one, the ideal spot is at the moment being taken up by a Dregea sinensis, but it is far from thriving and although it flowered well (considering it is a stick about 1 foot high) it has done very little else.  I will keep a close eye and if the Dregea either doesn't survive or I try it else where I may indeed have my spot for a peach. Yummy!
Fizzy Peach
50ml freshly squeezed orange juice
25ml peach schnapps
Sparkling wine
Mix together the orange juice and peach schnapps in a chilled champagne glass, top with sparkling wine.  Garnish with a slice of peach and mint leaves.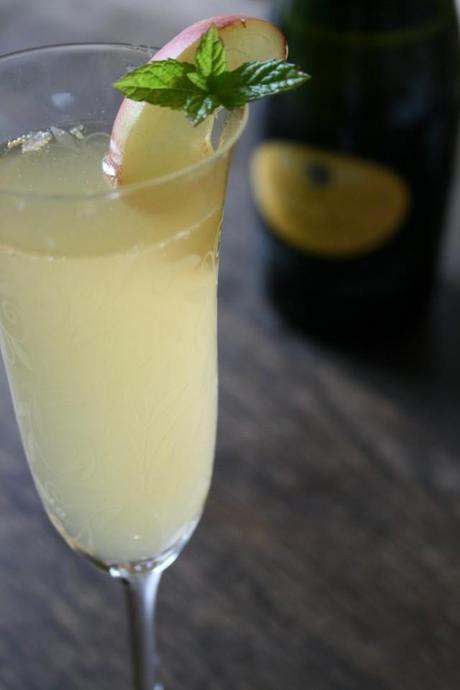 Have a great weekend and Happy Gardening!