The Norwegian fjords are on the bucket lists of many travellers, so you're likely planning on making your way to this beautiful part of the world in the next few years. The best way to explore these waterways will, of course, be by boat - specifically, a wonderful trip on a cruise ship.
So, what do you need to know before you book a trip of a lifetime? There are a few things you should take on board before embarkation, but only so you can have the absolute best time, and you can truly enjoy the amazing views and stunning surroundings.
Bring a camera (and your phone)
Make sure you take along the best camera that you can on your trip. You'll want to take so many photos of the incredible sights you'll have the privilege to see.
You should also consider using your phone when you're on your trip. When in the fjords, you'll often be close enough to land to pick up data - and you'll have the chance to send your photos and any messages to friends and family back home.
Book a balcony cabin
If you can, select a cabin that has a balcony when going on a Norway cruise - or you may miss out on some of the views. Also, take your duvet onto the balcony when you do (even in summer) and have a cup of tea so you can enjoy the vista.
Summer is the best time to go
July and August will be popular for school summer holidays, so, if you can, you may want to consider going between May to June, or later in September; you'll still have a great chance to enjoy the sun. It may be light a lot of the time in the summer, too - you could experience the 'midnight sun' in some parts of Norway.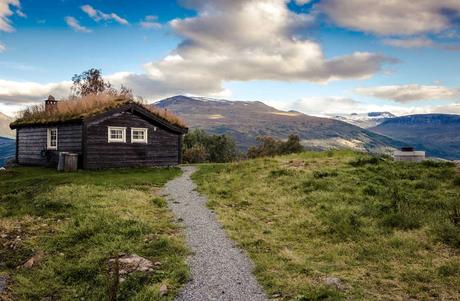 Pack clothing for all seasons
Not having the correct clothes or shoes can make your trip less comfortable . So, make sure that you pack for all four seasons at any time of year you travel to Norway.
It doesn't matter if you go during the summer, as it could snow. Yet in the autumn, it might still be warm enough for shorts. The weather in Norway is changeable and isn't stable. You may want to layer your clothing - such as a wool jumper, a fleece jacket, and a shell to keep you dry and offer wind protection. It's not all just about the clothes either, there are plenty of other travel accessories that are useful like portable chargers for your phone or camera that might come in useful.

With shoes, you might want a comfortable pair of trainers for walking around towns, plus hiking boots that are water-resistant or waterproof. When you're packing, you may even want to include shoes to go out on the town (or ship).
Enjoy the towns
You'll make several stops on your Norwegian fjord cruise. One of the places you may stop at will be Bergen: the cultural gateway to the fjords . The Bryggen district by the harbour is one of the most recognisable places in the city, with its colourful wooden houses. You can't miss the fish market, either, with its great-quality produce.