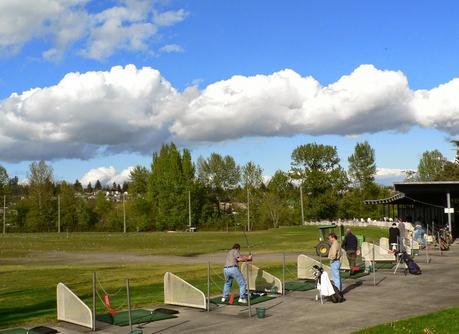 You head to the driving range every week or so with your golf instructor and receive valuable tips and drills on the swing, on course management and more but how does that information translate when you're out with your foursome during a round?
So you can recognize and correct mental and physical blips when your instructor is not with you, here are a few really good questions to ask your pro compiled by Golf for Beginners.
Your instructor should be able to provide you with mental keys for each of the five situations below. We have started you off with a few quick golf tips and suggest you make your own list based upon your weaknesses.
How do I correct my aim when I start to pull or push the ball on the golf course?
Dr. Jim Suttie, 2000 National PGA Teacher of the Year suggests, "If you are a puller, go ahead and close up your stance a little, and you will immediately hit it better. Also, check the lie angles of your irons. They may be too upright if you are pulling a lot of short irons."
How do I stop topping (or chunking/hitting behind) the golf ball?
Tom Stickney, PGA Instructor's quick fix for a topped shot: "To cure the topped shot in a hurry, imagine you're hitting two golf balls at the same time. The first is where you normally tee it up. The second is a few inches in front toward the target. By concentrating on the second ball, you'll be more inclined to make a sweeping motion through the first ball, thus preventing the topped shot." Golf Tips Magazine
How do I stop a downward mental spiral?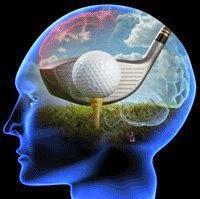 Betsy Shoenfelt, Ph.D. suggests you replace negative self-talk with positive affirmations, 
"Positive self-talk focuses on what you can do, what is right about this situation. Tell yourself - This is a difficult shot, but I can make it. I don't like this lie but I can deal with it. This is not fair, but life is not fair and I can deal with it."
How can I stop the yips on the green?
"The yips are a fear," caused by stress and all in your mind says Golfsmind.com. Best way to cure them if they start to appear on course? "Control your breathing. Start breathing deeply, in and out regularly....Take a deep breath in, hold it for a second, let it go with a sigh. All of your muscles relax instantly."
How do I remain focused on my shot?
Golf course maintenance crew mowing the lawns, change jingling around in your playing partner's pocket and more are distractions which the average golfer may, or may not, brush off while taking a shot. This is all part of the mental game of golf.
Take a tip from PGA Tour golfers;
Create a specific pre-shot routine and follow it.
Keep your mind focused on your golf ball in front of you.
Take a nice deep breath walking to your ball and visualize your shot.
One more deep breath before you take your swing.
Walk to your next shot with confidence and enjoy the scenery.
Easier than it sounds but focus comes with practice.
Remember that your golf instructor is your link to playing better golf. Just like going to the doctor, if you tell them the problems you are having with your game, they will help figure out solutions!
Voice your opinions below on our golf blog and through Twitter on @Golf4Beginners!
Photo credits: wikimedia.org, womenoncourse.com