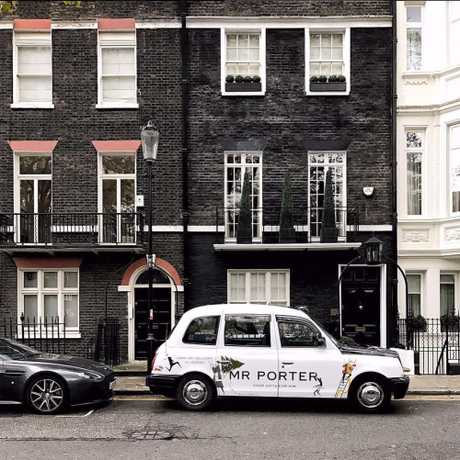 I don't know if anyone actually does Black Friday anymore. It seems like all the sales drop a few days before. Last night, five new sales popped up in my inbox – the best of which is probably Mr. Porter, although Brooks Brothers, Ralph Lauren, and LL Bean are also great if you're looking for something more traditional (more info below). Some notable things I found last night while going through the sites:
Mr. Porter: The obvious favorite for most people. In the last few years, Mr. Porter has become one of the largest online shops for high-end men's clothing. The problem is getting through that inventory – especially during sale season when things move quickly. My usual strategy is to comb through their designer list; then browse through the broader categories (e.g. shirts, outerwear, shoes, etc) and filter by size. The first lets me hone in on things I like, while the second allows for more serendipitous finds. 

Interestingly, Mr. Porter has discounted a lot of stuff this season that's normally excluded from promotions, including shoes from John Lobb, J.M. Weston, Edward Green, George Cleverley, and Viberg. I was really tempted by some of those Edward Greens last night. Other lines I like:
Workwear: Chimala, Engineered Garments, Kapital, Nigel Cabourn, Visvim, Neighborhood, Rocky Mountain Featherbed, Levis Vintage Clothing, Schott, and RRL. At 30% off once you take it to checkout, this Schott double rider looks to be a great deal.

Classically Styled Casualwear: Eidos, Private White VC, Polo Ralph Lauren, Aspesi, and Valstar. I recently tried on this RL bomber jacket and thought it was a nice, basic piece. 

Contemporary Casualwear: Our Legacy, Nonnative, Maison Margiela, Todd Snyder, Margaret Howell, APC, and Barena. This Barena henley has been my go-to casual shirt for the last couple of months. 

Knitwear: SNS Herning, Howlin', and William Lockie. SNS Herning is especially nice for textured knitwear (so long as you size up one). William Lockie is probably the best producer today for Scottish cashmere knits. 

Resortwear: Orlebar Brown and Onia are known for their swim trunks, although they also make the kind of things you'd want to wear on a summer vacation. That includes terry cloth polos, soft tees, and linen popovers. 

Accessories: Lock & Co for hats; Drake's and Rubinacci for ties and pocket squares; Brooks England, Tarnsjo Garveri, and Atelier de L'Armee for bags; and Illesteva, Persol, Ray Ban, and Oliver Peoples for sunglasses.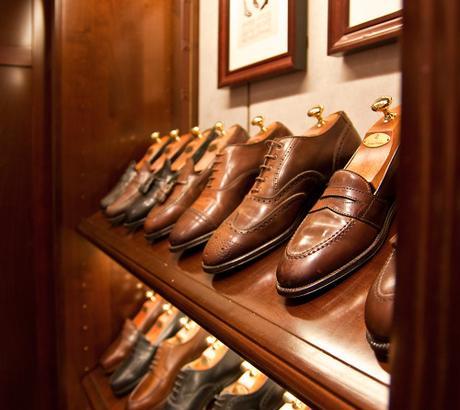 Brooks Brothers: Hidden in Brooks Brothers' sale section are some rather nice shoes. Those originally retailing between $300 and $650 were likely made by Alden, Allen Edmonds, or Crockett & Jones, and they're now available at 25% off. Like Mr. Porter, they also have some discounted Edward Greens if you're up for a splurge. Also notable: the company is clearing out their old-stock oxford cloth button down shirts – before the unlined collar change and big price hike. This might be the last time you'll see a Brooks OCBD sell for this price.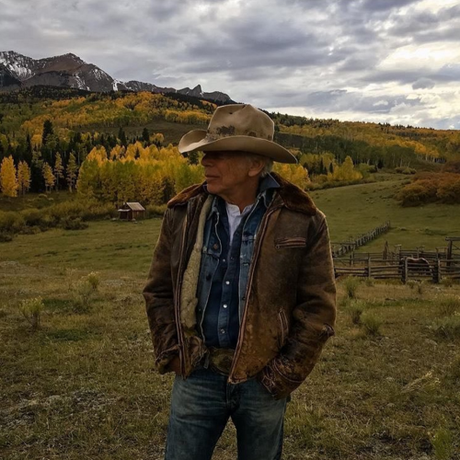 Ralph Lauren: Ralph Lauren is starting their Designer Sale today, which means select items from their RRL and Purple Label lines have been discounted 40%. I really like RRL for knitwear, outerwear, and shirts (particularly the shirts, which always look great with jeans and boots). Among mainline Polo items, there are some nice Italian-made chukkas, loafers, and boots. If you search around, you'll find that some mainline things can also be discounted further. Use the code THANKS30 to drop them down another 30% (the code expires tomorrow). I think some of the bags, gloves, and ties are nice. These wool/ silk grenadines ($52) and cashmere knit ties ($63) are especially tempting.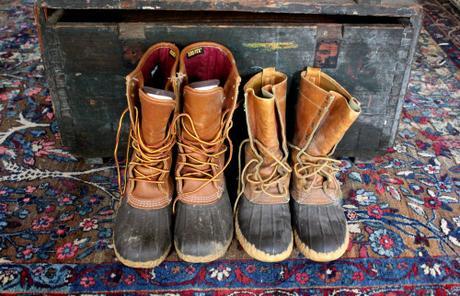 LL Bean: This popular Maine clothier is offering 20% off any order over $50, plus free shipping and a $10 gift card towards any order. (If you don't plan to spend that gift card, you can sell it on eBay pretty easily). And yes, the promotion applies to Bean Boots. Just use the code THANKS20.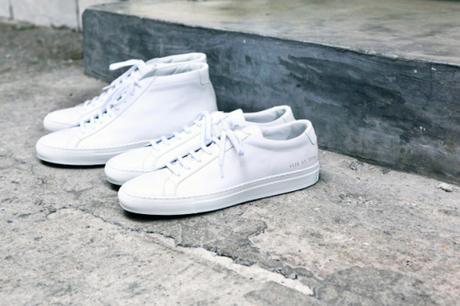 SSENSE: If you're one of the three people left who doesn't have a pair of Common Projects or Margiela German Army Trainers, SSENSE has them on sale right now. Despite their ubiquity, I do find them useful (although I wear my Margiela GATs and CP b-ball highs nowadays more than my Achilles Lows). Their simplicity makes them pair well with almost anything, and the leather ages a lot better than their high-street counterparts. Also great: Stephan Schneider, Lemaire, and Visvim. And my favorite leather jacket, Margiela's black five-zip (wear it with slim black jeans and that Barena henley mentioned above).