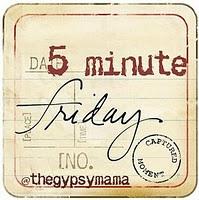 My bookshelf is overflowing, so much so that I have books stacked on the floor & on my nightstand with no place to call home.
Books with titles like
Undefiled
,
Violated
,
Love Sick
,
Pure Heart
,
Dirty Girls Come Clean
,
No Stones
...
What do these books all have in common? They
all have something to do with sexual misuse/abuse, addiction, recovery, and the roots that tie it all together: brokenness, wounds, sin, shame, silence.
Since confessing my addictions & struggles to a group of women last Summer, I have become increasingly interested in the roots of addiction & increasingly aware of the wounds in my own life that have led me down this path of perversion and depravity.
The wounds sicken me.
The roots run deep.
So deep that as I was sitting in my recovery group yesterday an unaddressed hurt revealed itself.
Pain seared my heart, tears stung my eyes, my throat burned as it began to close up...
"WHEN IS THIS GOING TO END GOD?! When am I going to finally get to the bottom of the bottom of this pit? When will everything be revealed so that I can move forward?!"
Ugh. It's frustrating.
But then I remember the analogy many recovery groups use... recovery is like peeling back layers of an onion. Bit by bit God mercifully reveals more about your wounds, your brokenness, your sin. He does it gradually because our human hearts couldn't handle or process the onslaught of pain that a sudden revelation would cause.
He does it slowly because that's how our addictions were formed... over time.
He does it gently so that we learn about His grace, His love, His mercy, His goodness and are fully able to absorb it.
As frustrating as it is, I see these characteristics, these virtues of God and I want to experience them... not quickly like ripping off a band-aid, but perfectly paced with complete trust that my Savior knows what I need, when I need it and why.
The r
oots are deep, but God is faithfully tearing them up...
one day at a time.
---
---