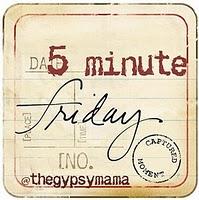 The calm after the storm...
Well kinda.
The boxes are
mostly
unpacked, the painting is finished, & I'm finally feeling at home in my new place. Thank the Lord.
Moving is tough & something that I really don't want to have to do again for quite some time. But it was SO worth it.
I'm incredibly in love with my new home & am blissfully amazed at the blessings God brought forth during this transition. The move was seamless... the house fell into my lap, the packing was way easier then I anticipated, the actual moving of my stuff was pretty painless & quick, and the financial strain I was so worried about is no longer an issue. Through this process God made it abundantly clear that a new season was emerging. He threw everything into my open hands & said "Go."
And I couldn't be happier.
This morning I sat in my kitchen, waiting for my bacon to cool, looking out into my beautiful back yard... I stood in stillness, amazed at what God had done in just 2 weeks. 
After all the worrying, all the planning, all the searching & all the wondering, He brought be here. To a beautiful home in a beautiful city, where I feel so grounded, so connected, and so at home.
Truly, all things are possible with Him in control.
---