%%bloglink%%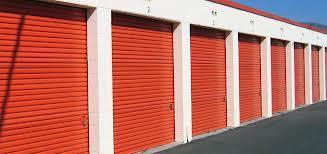 I was channel surfing the other night and I came across the TV show
Storage Wars
on A&E. This show follows professional buyers who purchase the contents of storage units at auction after the renter has failed to keep up with the payments. The goal is to turn a profit on the merchandise they buy.
Much like seeing red cars everywhere as soon as you purchased a red car, once I saw that show it seemed everywhere I turned there was a self storage business. This made me curious as to how big the self storage industry is. Here are five interesting facts I came across:
The five largest self storage companies operating in the industry are: Public Storage, Extra Space Storage, CubeSmart, Sovran Self Storage, U-Haul International.
There are approximately 49,940 self storage facilities in the US (as of Q2 2012)
Total self storage rental space in the U.S. is 2.3 billion square feet (as of Q4 2011). That figure represents more than 78 square miles of rentable self storage space or an area well more than three times the size of Manhattan Island.
These units generated 2011 revenue of $22.45 billion or about twice what Americans spent going to the movies that year.
1 in 10 households in the U.S. currently rent a self storage unit. That has increased from 1 in 17 households in 1995.
Source: Self Storage Association
Now that I knew how big the self storage industry was I became interested in potentially buying some of the stock in these companies, but before I invest in anything I first ask myself a few basic questions:
Is the industry or product easy to understand?I believe the answer to this is yes.
Is the industry large enough to support more competition?I believe the answer to this is also yes.
Would I personally use their product? The answer to this is not so clear to me.
As a business owner I see value in storing records in a location that charges me lower rent than the same space would in my office building.
As an individual I don't see any benefit in paying a monthly storage fee for stuff I could hardly sell at a garage sale or if the stuff does have value (such as a jet ski/quad, etc.) I feel the cost to rent it when I wanted to use it would be less than the combined cost of renting the unit and the maintenance, licensing and insurance of the jet ski/quad, etc.  
What are your thoughts about this?