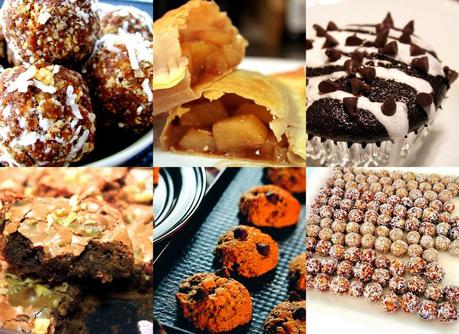 Valentine's Day is like the holiday of dessert. Candy, chocolates, romantic decadent dinners, all of it screams indulgence.
And there's nothing wrong with a little indulgence!
My husband and I went on our second date ever on Valentine's Day in 2004 (our first date was the week before, on February 7th, 2004 – when I was still in college). And how cute was my husband when, last night he gave me a hug and said, "happy 8 year anniversary of our first date."

!! So cute. Sometimes he can be really romantic, which I love.
Obviously, Valentine's Day has a special meaning for us, like it probably does for many people. And for us, celebrating often has a grand finale of amazing desserts since we both have huge sweet tooths.
If we're at a restaurant, I'll take the evening to go a little crazy, and then I'll detox a bit the next day. But if we're at home, I'll usually cook up one of my healthy desserts, because they are DELICIOUS, totally guilt-free, but they don't taste like they're healthy! Here are my five favorite healthy desserts, just in time for Valentine's Day.
Guilt-Free Chocolate Cupcakes with Marshmallow Frosting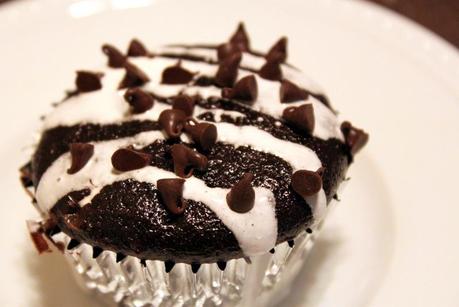 These cupcakes are full of chocolatey goodness, but are only ~120 calories per cupcake with 13g sugar and 2g fat. They really are guilt-free, but they're moist and delicious, and the frosting is the best! Try the recipe here.
Secretly Healthy Chocolate Chip Cookies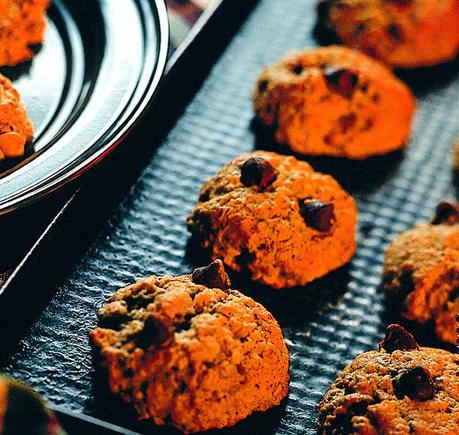 The secret swap in these cookies is the lentil flour, which adds a nice boost of protein and fiber to the cookies! You can also replace some of the fat by adding in applesauce for half the butter. Begin baking these cookies with the recipe here!
Chocolate Almond Date Balls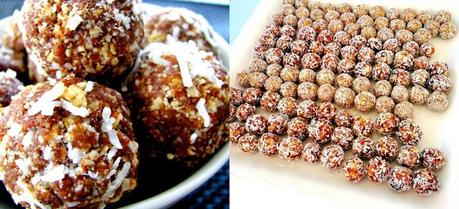 This recipe is 100% raw – there's no baking at all, and these are so healthy they could even be used as a snack instead of dessert!
The Ingredients
20 medjool dates, pits removed
1/2 cup almond butter
1/4 cup coconut flour
2 Tbsp unsweetened cocoa powder
1 Tbsp cinnamon
Finely shredded coconut flakes
The Directions: 
Mix all ingredients in food processor except the coconut flakes.  Roll into small balls, then roll in the shredded coconut to coat. Enjoy! Next up…
Guilt-Free Mini Apple Pies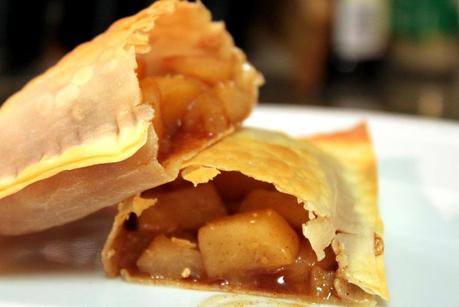 These individual servings of apple pies are absolutely amazing. With a few healthy swaps and a minimal amount of added sugar, these treats have only ~110 calories per mini-pie! I like eating them with 1/2 cup of Dryer's Slow Churned Vanilla Ice Cream, which puts this dessert at only 160 calories (with the ice cream!) Try the recipe here.
And now, for my last healthy dessert…
Healthy Chocolate Brownies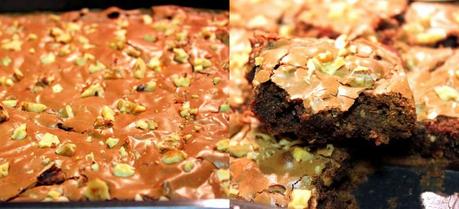 Each of these brownies is only 100 calories! How is that possible? Here is the recipe:
The Ingredients
15 oz can of black beans, rinsed and drained (yes, black beans!)
1/4 cup of unsweetened cocoa powder
1 tsp espresso powder
3/4 cup of liquid egg substitute
3 Tbsp whole wheat pastry flour
3/4 cup of agave nectar
1 Tbsp unsalted butter
1 tsp vanilla extract
A couple tbsp chopped walnuts (for topping)
The Directions:
Mix all the ingredients for a couple minutes in a food processor or blender, except the walnuts. Pour the mix into an 8×8 pan sprayed with cooking spray, and sprinkle the walnuts on top.
Bake at 350 degrees for 20 minutes.
Bake at 300 degrees for an additional 5 minutes. Let cool before cutting.