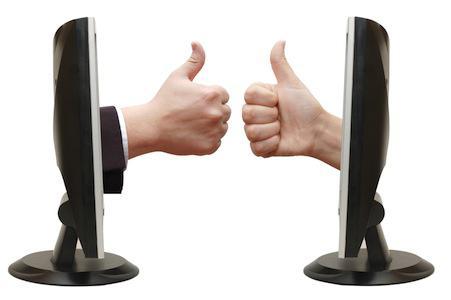 Globalization has made an enormous difference to the way we live and work, and I don't just mean the impact of petrol prices on our driving habits.
Communicating with someone on the other side of the world is just as easy as communicating with someone next door. People change jobs more often than before, and jobs change just as frequently. And all these changes underscore the importance of education in this globalized, competitive, technology-driven, knowledge-based economy.
Of course, this is why so many people study on-campus at university or college. But many others already have jobs or other commitments and so cannot attend on-campus classes. If you are one of these people, online learning provides a flexible solution. But to succeed you need to take account of the following five guidelines:
1. Time management
Just because it is a flexible form of education, it doesn't mean that you can keep "putting it off". And that is what often happens – and this results in failure to learn. So be organised – manage your time. Set aside a regular time in your diary for study of the material and completion of assignments.
2. Desire to learn
Living and working in today's ever-changing world demands a desire for life-long learning. And this is precisely what you should have or wish to develop in yourself – a desire to learn.
3. Know how to learn
You shouldn't only acquire knowledge – you should also acquire the skills to acquire knowledge. In particular, learning online requires that you develop these skills. This not only means having the technical skills of how find books or web sites on a topic, it also means having well-developed critical reading and thinking skills.
4. Active learning
If you are learning online, the materials replace the lectures that students get in a face-to-face course. But they usually does more than those lectures – the courseware often includes questions, exercises and further reading so that your learning can be active rather than passive. And that is the key – ACTIVE LEARNING. Make sure that you complete all the exercises.
5. Social learning
One of the good things about learning on-campus is that you are surrounded by other people learning the same stuff and so lots of learning actually happens in informal discussions with those people. So, when learning online, try to find a learning group, either in your area or online. You can then take part in "social learning" – and you will find that you only truly "know" something when you try to explain it to someone else.
Good luck


Author: Stewart MarshallArticle Source: EzineArticles.com
© 2011, ©Active Consultants 2011. All rights reserved. Copying in part or in entirety only permitted by written consent
Republished by Blog Post Promoter