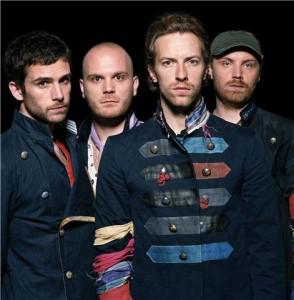 The artists on this list are a rare breed. They've never made a completely listenable album cover-to-cover, but they've recorded at least ten memorable songs, some even classics. Their albums are full of filler, except for one or two flashes of brilliance that sustain them until their next "eh" album. The list's criteria: who are the bands that are going to be playing the Super Bowl in 15 years? The Super Bowl likes to choose aging rock bands with a wide appeal and a stack of hits (last year's Black Eyed Peas visual and aural holocaust may have provided the definitive lesson on stooping a little too low to the lowest common denominator). These artists aren't one hit wonders; they're more like consistent one hit wonders, if there can be such a thing.
1. U2
U2 is the Singles Band to end all Singles Bands. They are responsible murderer's row of classic songs. "Where the Streets Have No Name," "With or Without You," "One," etc. But have you tried listening to U2 albums all the way through? They can drag. A lot. The generation that grew up listening to them in the 1980s would certainly beg to differ, but their perceptions are hopelessly skewed. U2′s The Joshua Tree, widely regarded as their best album, was released in 1987. The top five songs on the radio that year: Whitney Houston's "I Want to Dance With Somebody (Who Loves Me)", Rick Astley's "Never Gonna Give You Up," Bill Medley & Jennifer Warnes "(I've Had) the Time of my Life," Los Lobos' "La Bamba," and Bon Jovi's "Living on a Prayer." Of course U2 sounded fresh by comparison. The second-most popular song that year is now a novelty song used for ironic Internet-meme pranks. These guys have already done the Super Bowl halftime show. There are many more appearances to come.
2. Foo Fighters
Dave Grohl's lark of a side project, formed in the tragic aftermath of Nirvana, has had one of the longest and unlikeliest careers in rock. And with long careers comes albums full of filler. Filler rock songs are usually somewhere between four and five minutes long, with guitar heroics near the end and lyrics about "coming back," "coming home," "leaving you," or "moving on." The Foo Fighters have recorded spades of such songs, but they also have under their belt a staggering amount of catchy pop-rock singles. An early favorite to headline the 2019 Super Bowl halftime show.
3. Coldplay
What a bizarre path. Coldplay started out with a sensitive faux-Radiohead shtick and ended up in full-blown fist-pumping, guest-spots-on-Kanye-West-albums arena rock territory.  These be-coated English lads also have written a lot of shyte songs. But that doesn't take away from songs like "The Scientist," "Clocks," "Fix You," and "Sparks." Can't you see lead singer/piano player/emoter Chris Martin expertly leading a stadium in an acapella sing-a-long of "Yellow"? I sure can. It feels like a lifetime ago that we slowly strolled with them down that shitty English beach.
4. The Killers
The Killers are from Las Vegas, and it shows. Flashy, soulless, and ingratiating, The Killers' songs are tailor-made to echo through stadiums. They're the perfect mix of epic and utterly generic.  I can't wait till I'm 40 years old and humming along to "Mr. Brightside" while I'm watching the Super Bowl halftime show on my wall-sized virtual reality laser television.
5. Muse
A riskier pick. Muse isn't nearly as mainstream as Coldplay or The Killers, but not for lack of trying. Their brand of histrionic synth-rock is so bombastic and Wagnerian in its overkill that it may prove too much even for the halftime show selection committee. Still, if they can garner a mainstream hit or two in the U.S., don't rule them out.