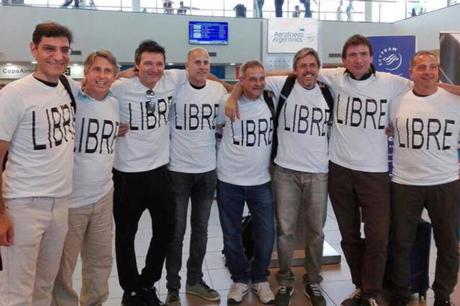 Five friends from Aregentia in New York celebrating the 30th anniversary of their graduation were among the people killed in the terrorist attack on Tuesday.
Their names were Hernán Diego Mendoza, Diego Enrique Angelini, Alejandro Damián Pagnucco, Ariel Erlij and Hernán Ferruchi. Another friend on the trip, Martin Ludovico Marro is recovering from his injuries at New York Presbyterian Hospital in Manhattan, according to a statement by the Foreign Ministry.
On Tuesday, a total of 8 people were killed and 11 injured when a terrorist, Sayfullo Saipov, drove a truck onto a lower Manhattan bike path plowing down pedestrians and crashing into a school bus, before being shot by police.