Fashion doesn't just come in different patterns, colors and cuts. There are tons of options available in a variety of prices – you can find anything you want with a lavish price tag or shop for things stunningly cheap. Buying things in a different price range can sometimes mean different outcomes in terms of quality, not just your bank balance, but this is not always a rule. Sometimes, you end up just paying for the label. So, how do you know when to splurge and when to buy cheap?
Interestingly, a lot of men have a set of items they buy cheap, thinking it's not worth spending money on these essential every day items. Things that don't necessarily have a big impact on how you look. However, some wardrobe staples are definitely worth splurging on – spending more money can ensure you create a more finished look and give more years to your clothing. So, next time you want to make a fashion investment, you can consider spending money on these five things.
A versatile leather belt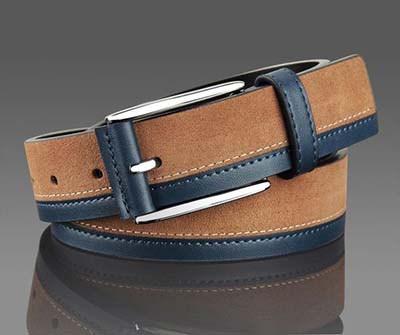 Most men wear belts almost on a daily basis. Unfortunately, many men treat this rather humble accessory as a second thought. For many, it's something you grab at the end of your shopping trip when you remember your old one is hardly holding up. It's so often an item you find from the cheapest store – you think it's just a belt and therefore, the price wouldn't add anything to the look.
However, a good belt has to go through a lot. Since you wear it almost every day, you want something durable and versatile – you need it to match jeans in different colours, chinos and suit trousers. The fact is that spending more on a quality belt will provide you more longevity and improve versatility. You need to invest in a good, versatile leather belt.
Comfortable underwear
Underwear is another everyday item many men don't wish to spend money on. The reason for this is essentially the lack of visibility – not many people are going to see you in your underpants, so why should you spend money on them?
Again, the benefit here is the quality and comfort you get when splurging a bit more on proper underwear. High-end men's underwear is made with better fabrics or the so-called high-grade fabrics. These fabrics not only feel better against your skin, they also provide more support and they are hygienic and stretch-resistant. All of this ensures you can enjoy the same support and softness even after you've been washing them for a while. With traditional cheap undies, you hardly ever get this sort of results.
Elegant dress socks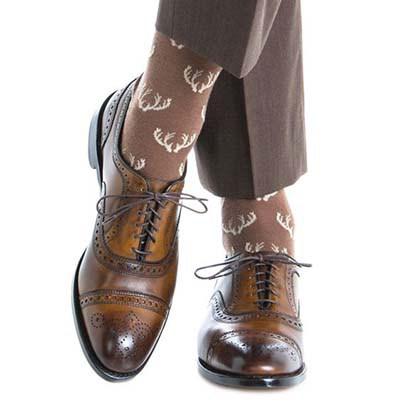 Socks are in the same basket with underwear. No one really focuses on your feet so why should you spend a lot of money buying socks? Yet, the fabrics in quality socks are again so much more reliable and comfortable. If you are willing to spend just a bit more on socks, you can ensure they last a little longer and give you more confidence in taking off those shoes – great fabrics breath more and lock in odours and keep their shape for a longer time, not making it necessary to buy new socks anytime soon.
Pick your dress socks in wool, silk or cashmere for added comfort and elegance. You can also consider getting dress socks in medium length, above the calf. The short ankle socks are not a good look in terms of business attire. If you're a lover of socks, try subscription services that deliver you new socks on a constant, regular basis. But you can also find great quality socks from most retailers.
A good pair of swimtrunks
Since it's nearly time to welcome spring fashion, some thought should be given to precious summer and holiday items that often don't get the attention they deserve. Men don't like to spend money on swimwear – you don't wear them that often and they are only going to get wet anyway! However, a pair of swimming trunks or briefs will give you the confidence to take on the beach or the swimming pool and feel amazing.
A slim cardholder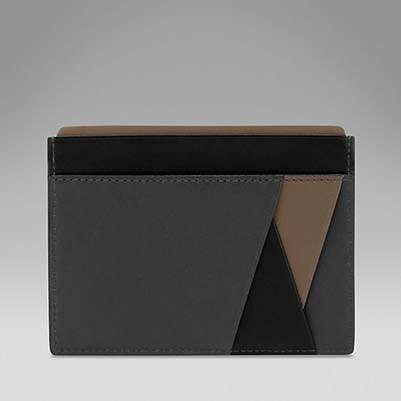 Finally, you don't want to ruin your business look with a bulky wallet sticking out of your trousers. Wallets can look clunky and out-dated – the future is here for cardholders, especially since we make most of our purchased on card not cash.
Don't pick a cheap card case from your local supermarket, but invest in a good leather piece. The quality leather finish will ensure your cardholder won't break in the first few weeks.
How to splurge without the guilt?
Spending a lot of money on the above items can be a bit guilt-inducing no matter what the benefits. You are still going to end up spending a lot of money on items others might not see and which are small, everyday items. However, you can splurge without going over the board. Many brands and retailers often offer saving opportunities on websites such as OZCodes.com.au through various discount codes. You should also keep an eye on timeless pieces being sold as new lines come in – buying clearance items can help you find investment-worthy items without having to pay the full price.
The above five things are worth splurging on even though most men buy them cheap!
In the end, when it comes to shopping, you should always consider the cost/wear ratio. If you buy a quality item and it lasts for a very long time, it will be cheaper in the long run than buying a cheap item which you need to renew every other month.
Making wise shopping decisions is something every modern elegantologist should do. It will not only save you money, but it will also teach you how to place a high value on the items you own and wear on a daily basis.
Fraquoh and Franchomme
Further reading:
Fashion and money: How much should you spend on clothes: The cost/wear ratio explained
8 reasons to shop during sales
P.S. We want to hear from you! On what type of items do you like to splurge? Why? What pieces have you splurged on in the past? Share your feedback, questions or thoughts in the comments below! For more articles on style, fashion tips and cultural insights, you can subscribe to Attire Club via e-mail or follow us on Facebook, Twitter or Instagram!