Many of you who frequent this site are familiar with my series Five Creepy Unsolved Mysteries , where I look into the unknown and unexplained. But with this particular article I feel like it will be fun to change things up. So here are five creepy mysteries, which were solved.
Killer Clown: In May of 1990, Marlene Warren was having breakfast with her son when she noticed someone pulling into her driveway. Warren checked to see someone dressed as a clown walking towards the door with a bouquet of flowers and a balloon. Instead of being suspicious or creeped out like a normal person, the mother thought someone was sending her a gift and happily opened the door for the visitor. Rather than fun antics, she was sadly greeted with a gunshot to the face, as the clown shot her and calmly walked back to the car and left. Marlene Warren would tragically pass away two days later from the gunshot wound. They interviewed witnesses and always had a strong suspicion, that Sheila Keen, who was having an affair with Marlene's husband was responsible but never had the evidence to act on that hunch. In 2014 advances in crime fighting technology led to detectives reopening this case and begin looking at new clues. They discovered the car the clown was driving had been in the possession of Michael Warren before the murder was carried out (it was a vehicle mistakenly returned to the rental car lot he ran) so investigators once again looked to him and Sheila, whom he married in 2002. They were able to track down the Buick, the mysterious clown used and examined orange fibers from the murderers wig found in the vehicle. Finally detectives had enough evidence to arrest and prosecute Sheila Keen for the murder she committed 24 years earlier.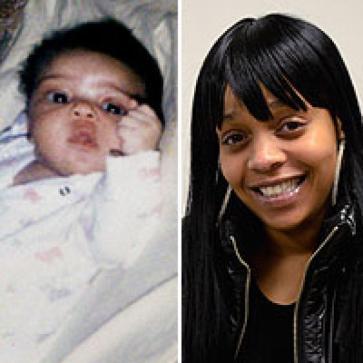 Kidnapping of Carlina White: In August, 1987 the parents of infant Carlina White rushed her to the hospital for a fever. At some point during the early morning shift change at the Harlem Hospital Center, Carlina White vanished from her bed. Hospital staff searched for the baby but could not find anything, Carlina White became the first infant kidnapping in New York history which was not carried out by parents. Witnesses claimed there was a woman wandering around the hospital around that time who did not belong. Unfortunately the surveillance cameras at the hospital were down so there is was no footage to go on. The fate of Carlina White remained a mystery for decades. In 2010 Nejdra Nance of Atlanta, Georgia began to wonder why her "mother" Ann Pettway, did not have important documents pertaining to her birth and why the two of them bore no resemblance. Nance began to dig deeper into the situation and found out her mother used to live in Harlem. As she researched this, she came across the pictures of Carlina White, a baby who bore a striking resemblance to her. The 23 year old woman contacted the Center for Missing and Exploited Children to get answers, and discovered that she was in fact this kidnapped child. In 2011 she was finally reunited with her birth parents, while Pettway was arrested for the kidnapping.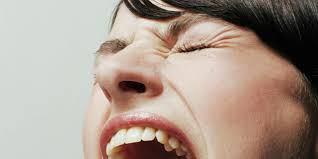 Exploding Teeth: A strange phenomenon hit dental patients in the 19 century, and that was that their teeth were exploding. WH Atkinson, a dentist from Pennsylvania, was fascinated by these strange events and began to look for an explanation as to why the teeth of random people were blowing up in their mouths. He tossed around a variety of theories, including the idea that tooth decay caused a build-up of gas in the tooth which caused the explosive reaction. Strangely enough when the 1920's rolled around these bizarre cases came to an end without anyone knowing why. It was not until many years later when Hugh Devlin of the University of Manchester's School of Dentistry came across these accounts of shattering teeth that the mystery was solved. Before mercury amalgam became the go-to substance for fillings, dentists often used whatever metal they could get ahold of, be it; silver, tin, or even lead. These metals could combine to form an electrochemical cell in the mouth, and if the fillings were improperly done and hydrogen entered into the equation, that would be all that is needed to cause a tooth of shatter and explode.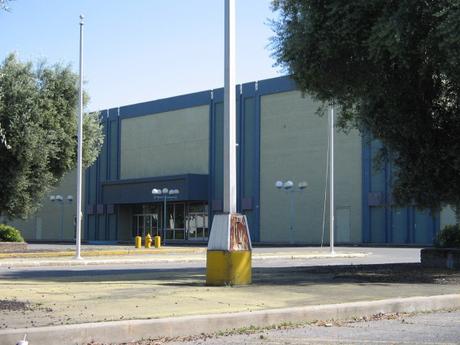 Doris Dewberry & Valerie Lane: It was November of 1973 when twelve year old Valerie Lane and thirteen year old Doris Dewberry sent out for a nearby mall. The never returned home, leading their parents to contact the police. Later that day the bodies of the two young girls were found on the side of the road. This shook their community of Olivehurst, California and an intense investigation was launched, but unfortunately nothing was ever discovered. For four decades the case was cold, until a detective going through the old cold case files discovered DNA evidence which would have been useless to law enforcement in the 1970's. This led detectives to two cousins who have had a long history of run-ins with the law. In 2017 both men were convicted of the murders and sentenced to life without parole.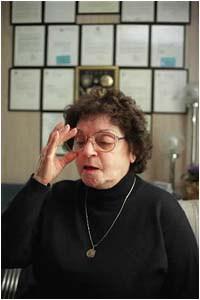 Dorothy Allison and the rock: In the spring of 1976 an unidentified teenage girl vanished from her home and police wrote it off as a teenage runaway. Not satisfied with the investigation conducted by the police, the girl's mother turned to renowned psychic Dorothy Allison. A housewife who has found a knack using an unexplained ability, Allison has aided several law enforcement agencies in a variety of cases. When Allison talked things over with the distraught parents, she informed them that she was getting a message that the numbers 2562 were significant. When the woman discovered the girl's birthday was February 5, 1962, she knew she was on the right track. Dorothy then saw a water source and by the bank of the water was a rock that had the letters MAR painted on it. According to Dorothy, the girl was murdered in this location by a man named Browne. Two years later a group of teenagers discovered an old oil drum by a watering hole and inside was the body of the missing girl next to a rock with the letters MAR painted on it. A full 18 years later a serial killer named Robert Charles Browne was arrested and connected with this horrific crime. Since then Dorothy Allison has seen her reputation as she continues to aid law enforcement, and while her abilities seem to be unexplainable in this case and many others she was able to find answers where nobody else could. grow