First, so many of you reply to my posts by emailing me back directly with your comments - that is a totally fine way to comment, and I love it. It does mean others don't see your comments, but that doesn't matter to me. It matters that you are enjoying the posts and taking the time to say something. Please don't feel you have to comment all the time (have you ever heard a blogger say don't bother commenting haha?!)....just when you feel like it. I totally appreciate the kind words, and will keep this going as long as I know you are reading, whether you comment all the time or not.  But this week, when I had more time to put into my posts than usual, I saw comments go up a lot, and it means so much that you guys recognized the longer and more in depth posts.
This one today is actually a really short post for me, but I am obsessed this these rooms lately, and don't want to add more images because it could take away from these. These five have been on my desktop for a couple of weeks, and I've gone back to them over, and over, and over again. Usually when I do that, I see things I would change, but not this time. I just love these rooms.
So, under the less is more theory, feast your eyes an what I consider design perfection: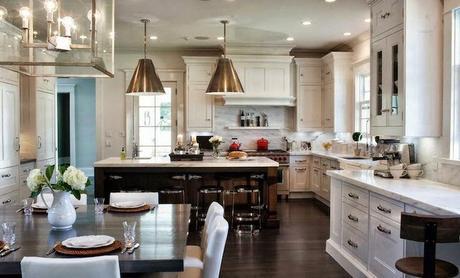 What I like: The mix of the traditional lantern lighting with the more trendy cone pendants, the mix of silver and gold, the dark island and white cabinets, the floors, the simple, realistic looking table setting - I could definitely live there!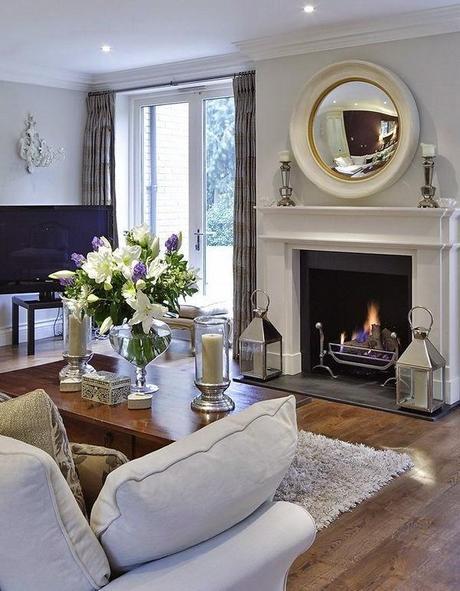 What I like: I don't know why I keep coming back to this room, because most of the things in it are things I wouldn't have chosen. But when put together, it just works. Kudos to the designer - what a great job, especially on the accessories.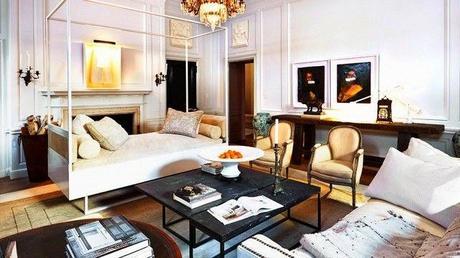 What I like: Everything. This is perfect. The arrangement, the daybed - it's maybe not unexpected to see a daybed there, but to see a canopy one - definitely unexpected but amazing. Love the wall detail, the modern rug with the vintage chairs, the art, everything. Totally outstanding.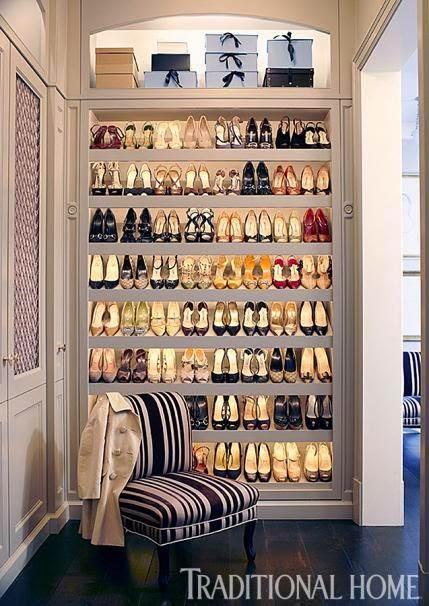 What I like: What's not to love? Shoes on a lighted display in the bedroom? Why didn't I think of this - it's awesome.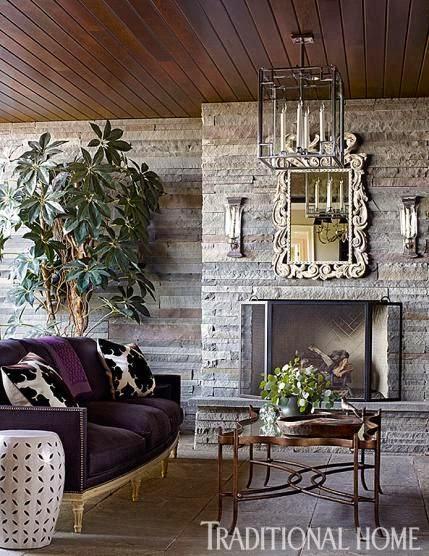 Images
What I like: Oh my, the mixture of the eggplant purple velvet sofa, the cowhide pillows, the wood ceiling, and the stone patio floors and walls - now that's how you do texture. Perfect.
Do you love those five as much as I do? I'm totally smitten.
My Favorite sale today:
AWESOME!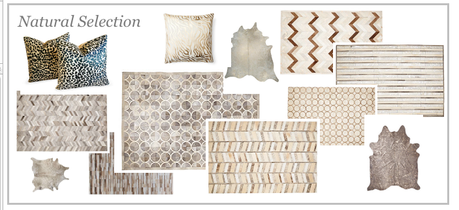 View My Other Hand Picked Daily Deals:

The very best:

Subscribe by Email:

Enter your email address: