How did you do with your goals this week? Me? Well... I completed MOST of my goals. Except the running. I have been drinking Boost as a meal replacement and I feel like it has been a good way to deter me from eating stuff I shouldn't.
 For Fitness Friday I have a product called '
BondiBand
' that I would like to share.
BondiBands
are fashionable wicking hats and headbands that are designed for virtually any head size.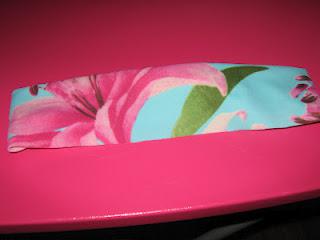 Pastel-Floral
I received the Pastel-Floral headband and I love it and wear it to Tae Kwon Do. It keeps the hair out of my face and is very pretty.