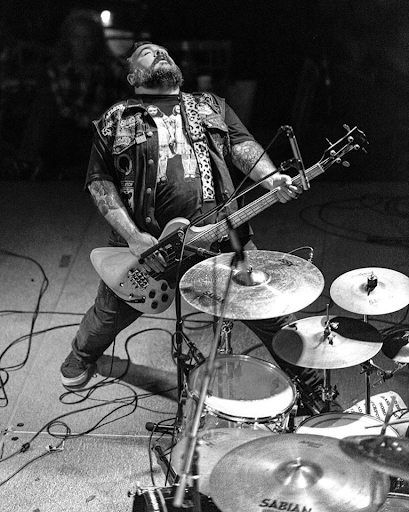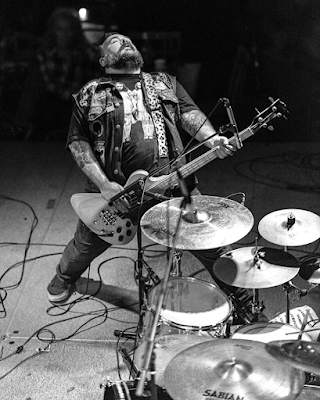 Star Wars superfan.Martial artist.Slapper of bass.Dad.Clown college alumni?This edition of Fistful of Questions goes to Mr. Mark Aceves.The wielder of low end thunder for ZED and an all around quality human being.
What is your full name?
Mark Aceves
Do you have any aliases?
None
What bands are you actively involved with?
ZED
What was the first instrument that you played?
Drums were the first instrument I chose to play, but prior I was pushed to learn some piano.
Tell me about one of your first musical memories.
I was like 3 or 4 and I was in the car with my family and some song came on and I was telling my parents that I could feel the music in my heart and they weren't getting it. I had felt the rhythm pulse through my body.
What was the name of the first band that you were in?
The Blamed - it was a punk band with Christian overtones
How did ZED materialize?
ZED came about in 07. 3 of us, Myself, Peter the singer and Rich our drummer at the time, had been in a metal band that was on Prosthetic Records/Metal Blade Records called Stitch. That broke up in classic fashion in 02, but i knew the core would somehow eventually come back together, and after a few other projects we finally did in 07.
What inspired the name ZED?
It has a two fold meaning.  1. It's an homage to Led Zeppelin, my favorite band, by playing and contracting the letters.  2. It's an homage to Pulp Fiction as we are Tarantino fans.
What is your favorite thing about touring?
Meeting people you only know through social media, who you would otherwise never meet! Going to new places, eating new foods, meeting other bands and sharing the stage!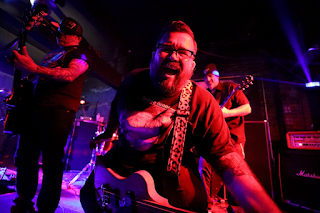 What is your least favorite thing about touring?
Being away from my family.
What's the weirdest experience you have had on the road?
One recent one was in France where we played this small bar right on the border of Luxembourg and the place was not even supposed to be open that night, so no one was there except for the owner and a bartender and the owner kept pouring whiskey across the front of the stage and lighting it on fire while we were playing. That was weird but cool.
Do you have a pre-show ritual?
A little bit of stretching and mentally centering myself. Sometimes we do it as a band as well.
Do you have a favorite venue to play at?
Any venue with people is my favorite hahaha.. But ones I do like to play are our hometown venue the Ritz, The Lost Well in Austin, Black Heart in London…. Love those places.
Is there a city that you love to hit while on tour?
We love coming to Texas. The food and people are awesome, whether it's Austin, Dallas or San Antonio!
What band have you played with that has really impressed you with their live show?
Gozu, Worshipper, The Age of Truth, Wo Fat, Sasquatch, Salem's Bend
If you could insert yourself into any one band what band would it be and why?
Hmmm...I don't wanna mess up any of my favorite bands, so I can't say like RATM or Sepultura or Sleep…. Maybe Dinosaur Jr or the Cure cuz I love them a lot and might be able to write stuff that fits along with them.
Have you ever heard a song and immediately wished you had written it?  If so what is the song and artist?
Whole Lotta Love - Led Zeppelin… to me this is the all time greatest rock song ever written. Maybe followed by Jane's Addiction Mountain Song.
What advice would you give young bands that are just starting out in the music business?
Ask yourself how far you are willing to take this and if it will be worth it. Because like the AC/DC song (and a tattoo on my leg) says, 'It's a long way to the top if you wanna rock and roll'
What is an absolute band killer?
Loss of passion for the music. If one guy feels that way it can bring the whole band down.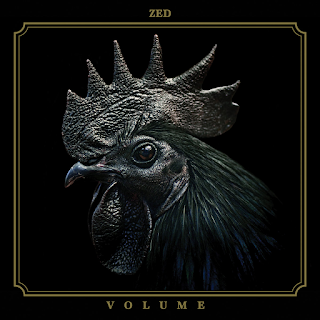 What is the key to longevity for a band?
Love for each other, respect for each other, a thick skin, and time away from each other.
How did you end up playing with Gene Hoglan?
I was asked by Craig Locicero from Forbidden/Spiral Arms/Dress the Dead to take part in a benefit for a mutual friend who had to undergo some time in the hospital, so I was fortunate to be asked to play a couple Motorhead songs with Craig, Gene and Gene's shredder wife Laura. I also got to do a couple KISS songs with Craig and Will the drummer from Death Angel.
Do you have any non-metal musical inspirations?
Many. At least as many as metal ones. They range from old school funk to Bob Marley and old roots reggae to stuff like The Smiths, Misfits, lots of Indie rock and hip hop too.
Is there a non-metal song that you'd like to do a cover of?
I have a whole list. The top of my list are these: Betty Davis - If I'm In Luck I Might Get Picked Up Bjork - The Hunter Stevie Wonder - Superstition Amy Winehouse - Back to Black Skynrd - Simple Man
Favorite band t-shirt that you own?
I own so many, but my favorite might be my Fudge Tunnel - Creep Diets tour shirt from 93! I got that on my 21st bday!
You are writing a book about your life thus far.  What is the title of that book?
Underestimated: the life and times of an eternal underdog
You are driving cross country and you can only listen to one album.  What album will it be?
Maybe Nil Lara - Nil Lara Or Nada Surf - Let Go
What is the longest you've gone without bathing?
2-3 days?
At what age did you start buying vinyl?
16 but then took a long break in my 20's until my late 30's
How many records do you have in your collection?
1000+
Off of the top of your head what would be one of your favorite album covers from your collection?
Iron Maiden - Somewhere in Time is one of the greatest album covers of all time. Or Ween - Chocolate and Cheese for obvious reasons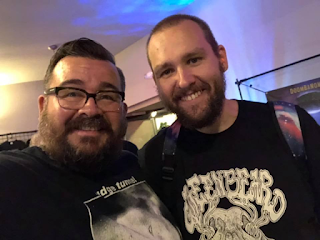 What are four or five records from your collection that I should absolutely listen to?
Small Brown Bike - Dead Reckoning - post hardcore from like 2002 that is amazing songwriting Ben Harper and the Innocent Criminals - The Will to Live - 2000 or so...I bought this on a whim cuz I like the title and was blown away but his writing and musicality David Bazan - Curse Your Branches - Ex Christian indie rocker pens incredible break up letter to God Chico Science and Nacao Zumbi - Afrociberdelia - Brazil's answer to the beastie boys with fatter groove and less immaturity Dredg - El Cielo - a masterpiece concept album on sleep paralysis with incredibly well written songs
Les Claypool or Cliff Burton (if you had to choose)?
I'd love to see where Cliff would be now.
Any truth to the rumor that the Fistful of DOOM podcast is one of your favorite podcasts?
One of my favorites? No, it is THE favorite! :)
Favorite book?
The Road Less Travelled - M Scott Peck or The Sparrow - Mary Doria Russel
Favorite movie?
This tiny movie I saw when I was 6…. Star Wars :) also Lilies of the Field
Favorite album?
The perfect rock album - Led Zeppelin I
If you have yet to lay ears to ZED's latest offering "Volume" then you should right that wrong now.N-O-W!This is mandatory head bobbing and fist pumping music and the twenty in my wallet says you'll be doing both by the end of track one.Many, many thanks to Mark for taking the time to answer my questions (and for taking the time to introduce himself at Spring Cheese 2019).I appreciate it.
~El Pedo Caliente (aka Uncle Jameson from the Fistul of Doom Show)
Ps- Be sure to check out the Fistful of DOOM show airing on Fuzz Heavy Radio every Sunday at 6 p.m. c.s.t./ 7 p.m. e.s.t.
http://ripplemusic.bandcamp.com/album/volume